The Beatles Arrive in America, 1964
Filene-Ladd Concert Hall, Zankel Music Center
The fourteenth annual concert of music by The Beatles performed by Skidmore students and faculty recognizes the fiftieth anniversary of the arrival of the Beatles in America.  Music that the band released in 1964 included both new material (e.g., "A Hard Day's Night") and material they had already released in the UK the previous year (e.g., "I Want to Hold Your Hand").
The net proceeds from the three concerts will benefit both Skidmore Cares (serving the greater Saratoga Community) and student financial aid. Last year, Skidmore Cares was able to donate to a hospice, a rape crisis center, food pantries, and other organizations serving the less fortunate among us. 
Over seventy performers participated in the three sold-out shows (1,800 tickets) and the Beatlemore study group (Roslyn Wertheimer, Lisa Fierstein, and Noah Samors) sold tee shirts and posters to raise after expenses $12,000, of which $8,000 went to Skidmore Cares and $4,000 went to help student financial aid.
*Tickets for the Saturday night Skidmore show are available with Skidmore ID. For those unable to obtain tickets or to attend, contact Skidmore's Alumni Affairs office for the nearest location streaming the concert. Events are already in the planning for New York City and Boston, with other cities considering showings.
Salt Water, "Can't Buy Me Love"
Fun Lovin' Dudes, "Twist and Shout"
Accents, "It Won't Be Long"
Too Much Tuna, "You Can't Do That"
Peter Oundjian, "Kansas City"
Das Kafers, "Komm Gib Mir Deine Hand"
Batman Nosebleed, "Money"
Psymon Spine, "Anna"
The Conductor's Trunk, "This Boy"
Los Elk, "Eight Days a Week"
Intermission
Bubba Funk Shrimp Company, "Long Tall Sally"
Bandersnatchers, "All My Loving"
Centenari & Colvin, "I Want to Hold Your Hand"
Queen Ambrosia, "I Feel Fine"
Drastic Measures, "Things We Said Today"
Danny Pravder, "Til There Was You"
Rust Brothers, "A Hard Day's Night"/"You Can't Do That"
Finale, "Twist and Shout"
---
Performer Notes
Performer Sound-check Schedule, Friday 21 November
Poster and tee-shirt design by Jacqueline Avellar.
Visit our Facebook page.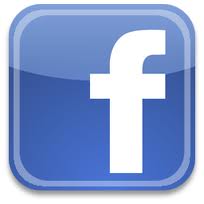 Past Concerts
Edited 8 December, 2014