Meet the Staff
Campus Life | Leadership Activities | Community Service
Religious and Spiritual Life | Student Conduct and Conflict Resolution
Campus Life


Mariel L. Martin
Associate Dean of Student Affairs, Campus Life & Engagement
518-580-8212
Case 310
mariel@skidmore.edu
Mariel received her B.A. in Sociology from Shippensburg University and her Master's Degree in Social Sciences from the University of Chicago. She is excited to embark on her eleventh year at Skidmore as the Associate Dean of Student Affairs, Campus Life and Engagement. Over the past ten years, Throughout her tenure at Skidmore Mariel has served as Director of Student Diversity Programs for eight years and as the Title IX Deputy Coordinator for four years. Mariel has also worked in Residential Life and taught courses about oppression in the U.S. and a First-Year Seminar Course about the history of diversity at Skidmore and within higher education. Mariel also served on the Bias Response Group, co-chaired the Committee on Intercultural and Global Understanding, and chairs of the Advisory Council on Sexual and Gender-Based Misconduct. Her research and academic background focus on educational experiences of lesbian, gay, bisexual, transgender, and queer youth and motherhood, role negotiation and kinship formation in lesbian-parented families. Most recently, Mariel's interests include anti-racism strategies, exploring whiteness and privilege, and the intersections of identity. Stop by Case Center 310 and meet her!
Mary Ann Toia
Pre-Orientation Coordinator
518-580-8338
Case 309
mtoia@skidmore.edu
preorientation@skidmore.edu
Mary Ann earned a B.S. degree in communications from the State University of NY College at Oneonta. She joined the Office of Campus Life in 2011 and is currently the Pre-Orientation Coordinator managing all programs both on and off campus for First Year Students. Mary Ann also created a program S.O.L.E (Sophomore Outdoor Leadership Experience) which launched in August 2012. Prior to coming back to work at Skidmore she worked at The Waldorf School of Saratoga Springs where her children attended for their early childhood. Mary Ann was a flight attendant and was able to travel the world extensively after college. She has a passion for outdoor education and believes in the effectiveness of experiential learning. When she is not busy at work she is home with her 3 daughters where they can usually be found doing something outdoors!


Student Conduct and Conflict Resolution
Erin Dagle
Assistant Director of Student Conduct and Conflict Resolution
518-580-5782
Case Center 309

edagle@skidmore.edu
Erin joined the SCCR team in August 2014. She received her B.A. from Worcester State College in Broadcast Communications and her M.Ed. from Springfield College in Psychology focusing on Student Personnel Administration. She has been working in the field on student conduct since graduate school and Previously worked st Syracuse University as a Student Conduct Advisor for 3 years. In her spare time, Erin enjoys running and cycling and exploring new cities. She is excited to help develop this new office and campus and looks forward to getting to know Skidmore Students!
Leadership Activities



Robin Adams
Director of Leadership Activities
518-580-5777
Case 226B
radams@skidmore.edu
Robin received his B.A. in English literature from Skidmore College in 2000. After a brief stint at Abbeville Press in Manhattan, he returned to Saratoga Springs and Skidmore College where he has worked since 2004. As an advisor to many of Skidmore's clubs and organizations he helps ensure that their events run smoothly while also advising elected members of the Student Government Association. When not at work Robin can be found on the tennis courts (in the summer) or watching his beloved Philadelphia Flyers (in the winter).


Kris Leggiero
SGA Accountant
518-580-5776
Office: Case 222
kleggier@skidmore.edu
Kris received her Associates Degree in Accounting from Nassau Community College on Long Island, where she grew up. Kris joined the Skidmore staff in 2001 as the financial advisor to the Student Government Association as well as all student clubs and organizations. Kris provides oversight of the student activity fee allocations and expenditures, financial policies and procedures, as well as leadership training on budgeting and finance. Kris is the primary advisor to the SGA VP of Financial Affairs as well as the advisor to the Budget and Finance Committee. Stop by Case Center 222 to say hello!!
Community Service Staff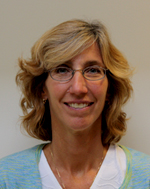 Michelle Hubbs
Director of Community Service Programs
518-580-5784
Case 240
mhubbs@skidmore.edu
Michelle received her B.A. in American Studies from Grinnell College as has completed post-graduate work at SUNY Plattsburgh in the field of Higher Education Management and Administration. She has been at Skidmore for nine years. Michelle worked at The Doane Stuart School in Albany, New York, as Director of Administrative services, and as a Membership and Marketing Director at the Glens Falls Family YMCA before coming to Skidmore.
Religious & Spiritual Life Staff
Parker Diggory
Director of Religious and Spiritual Life
Case 227
Kim Beekman
Coordinator of Spiritual Programs
Case 309
Lollie Abramson

Coordinator of Jewish Student Life and Interfaith Programming
518-580-5679
Case 309
This is Lollie's second year with Campus Life at Skidmore College. Last year she worked to make a more active Jewish Student life on campus. Hillel offered a weekly discussion, a monthly speaker series at Shabbat Dinner, holiday events, and for the first time a group of Skidmore students participated in a Birthright trip to Israel. She previously was a Public Educator for NYS Office for People With Developmental Disabilities, implementing awareness presentations with the goal of increased understanding and acceptance of people who have disabilities. She has taught people of all ages and is looking forward to this coming year. She is hoping to promote a message of mutual respect and positive interactions between people of different backgrounds & faiths. Lollie lives locally and is a member of Temple Sinai in Saratoga Springs. She has been on the Schuylerville Planning Board, a Girl Scout Leader, worked as an admissions interviewer at Skidmore and is also an avid gardener. Lollie received a BS from University of Connecticut in Education and an MS in Recreation Therapy from Long Island University.