Meet the Staff
Campus Life | Leadership Activities | Community Service
Diversity Programs | Religious and Spiritual Life
---
Campus Life Staff
David Karp, Ph.D.
Associate Dean of Student Affairs and
Director of Campus Life
518-580-5779
Case 310
dkarp@skidmore.edu
Curriculum Vita
As Associate Dean of Student Affairs and Director of Campus Life, David Karp oversees the offices of Leadership Activities, Student Diversity Programs, Religious and Spiritual Life, Community Service, and Student Conduct and Conflict Resolution. The Associate Dean assists students in making meaningful connections to campus life and fostering informed citizenship, leadership, and social responsibility. David Karp is also Professor of Sociology and previously Chair of the Department of Sociology, Anthropology, and Social Work and Director of the Program in Law and Society. His scholarship focuses on restorative justice in community and campus settings and on prison programs preparing inmates for return to the community. He was the recipient of the 2010 Donald D. Gehring Award from the Association for Student Conduct Administration for his work on campus restorative justice. David has published more than 100 academic papers and six books, including The Little Book of Restorative Justice for Colleges and Universities (2013) and Wounds That Do Not Bind: Victim-Based Perspectives on the Death Penalty (2006). David is currently the Principal Investigator of a multi-campus research project on student conduct practices called the STARR Project (STudent Accountability and Restorative Research Project). He is also a volunteer mediator and a restorative justice facilitator and trainer. David received a B.A. in Peace and Conflict Studies from the University of California at Berkeley, and a Ph.D. in Sociology from the University of Washington.
---
Erin Dagle
Assistant Director of Student Conduct and Conflict Resolution
Case Center 309

518-580-5782
edagle@skidmore.edu
Erin joined the SCCR team in August 2014. She received her B.A. from Worcester State College in Broadcast Communications and her M.Ed. from Springfield College in Psychology focusing on Student Personnel Administration.She has been working in the field on student conduct since graduate school and Previously worked st Syracuse University as a Student Conduct Advisor for 3 years. In her spare time, Erin enjoys running and cycling and exploring new cities. She is excited to help develop this new office and campus and looks forward to getting to know Skidmore Students!
---
Mary Ann Toia
Administrative Assistant for Campus Life &

Coordinator for Pre-Orientation Programs
518-580-8338
Case 309
mtoia@skidmore.edu
preorientation@skidmore.edu
Mary Ann earned a B.S. degree in communications from the State University of NY College at Oneonta. She joined the Office of Campus Life in 2011 and is currently the Pre-Orientation Coordinator managing all programs both on and off campus for First Year Students. Mary Ann also created a program S.O.L.E (Sophomore Outdoor Leadership Experience) which launched in August 2012. Prior to coming back to work at Skidmore she worked at The Waldorf School of Saratoga Springs where her children attended for their early childhood. Mary Ann was a flight attendant and was able to travel the world extensively after college. She has a passion for outdoor education and believes in the effectiveness of experiential learning. When she is not busy at work she is home with her 3 daughters where they can usually be found doing something outdoors!


---

Leadership Activities Staff
Joshua J. Nelson, M.Ed.

Director of Leadership Activities | Skidmore College
815 N. Broadway | Saratoga Springs, NY 12866
518-580-5778
Office: Case Center 228
http://www.skidmore.edu/campuslife
http://www.facebook.com/SkidmoreLeadership
Joshua Nelson joined Skidmore College in 2012, and provides guidance and assistance to support the efforts and activities of individual students, approximately 90 diverse registered student clubs, and the entire campus community in realizing a vibrant co-curricular and socially-just student life. Joshua has extensive experience advising and mentoring Student Government Associations (SGAs), including the financial operations of all student organizations, and the dissemination of the student activities fees. He is available to assist students in developing skills around group dynamics, self-advocacy, conflict resolution, event-planning, communication,and ethical leadership. A graduate of St. Lawrence University, majoring in Anthropology and African Studies, Joshua traveled extensively as an undergraduate and developed an appreciation for the skills of conflict resolution, effective communication and social justice advocacy. In 2008, Joshua completed his M.Ed in Educational Policy, Research and Administration at the University of Massachusetts Amherst, focusing on Higher Education and Social Justice Education. Joshua currently serves as a directorate body member of Commission for Social Justice Educators, College Educators Intentional (ACPA), with a mission to provide a collaborative home for college student educators working in the areas of diversity and social justice education. He has participated in extensive work around understanding and breaking down systems of oppression and privilege, including the SocialJustice Training Institute (SJTI), and serving as a facilitator for the Intergroup Dialog Projects at various institutions throughout the Northeast.
---

Robin Adams
Associate Director of Leadership Activities
518-580-5777
Case 226B
radams@skidmore.edu
Robin received his B.A. in English literature from Skidmore College in 2000. After a brief stint at Abbeville Press in Manhattan, he returned to Saratoga Springs and Skidmore College where he has worked since 2004. As an advisor to many of Skidmore's clubs and organizations he helps ensure that their events run smoothly while also advising elected members of the Student Government Association. When not at work Robin can be found on the tennis courts (in the summer) or watching his beloved Philadelphia Flyers (in the winter).



---
Kris Scully
Financial Coordinator
518-580-5776
Case 222
kscully@skidmore.edu
Kris received her Associates Degree in Accounting from Nassau Community College on Long Island, where she grew up. After moving to Saratoga Springs fifteen years ago with her family, Kris joined the Skidmore staff and is thrilled to be entering her tenth year as the financial advisor and coordinator for all student clubs and organizations on campus. Outside of Skidmore, her interests include running, skiing and newly discovered, hiking. Her favorite place to be...the beach. Stop by Case Center 222 to say hello!
---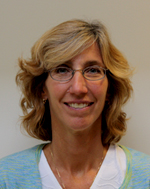 Community Service Staff
Michelle Hubbs
Director of Community Service Programs
518-580-5784
Case 240
mhubbs@skidmore.edu
Michelle received her B.A. in American Studies from Grinnell College as has completed post-graduate work at SUNY Plattsburgh in the field of Higher Education Management and Administration. She has been at Skidmore for nine years. Michelle worked at The Doane Stuart School in Albany, New York, as Director of Administrative services, and as a Membership and Marketing Director at the Glens Falls Family YMCA before coming to Skidmore.
---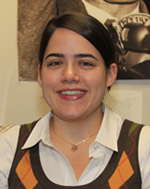 Diversity Programs Staff
Mariel Martin
Director of Student Diversity Programs
518-580-8212
Case 224
mariel@skidmore.edu
Mariel received her B.A. in Sociology from Shippensburg University and her Master's Degree in Social Sciences from the University of Chicago. She is excited to embark on her sixth year at Skidmore as Director of Student Diversity Programs. Over the past five years, Mariel has worked in Residential Life, taught classes about oppression in the U.S., and a First-Year Seminar Course about the history of diversity at Skidmore and within higher education. Mariel is a certified anti-gay bias trainer, trained mediator, and social justice advocate. Her research and academic background focuses on educational experiences of lesbian, gay, bisexual, transgender, and queer youth and motherhood, role negotiation and kinship formation in lesbian-parented families. Most recently, Mariel's interests include anti-racism strategies, issues of whiteness and privilege, and the intersections of race, sexual orientation and gender identity. Stop by Case Center 224 and meet her!
---
Silvena Chan
OSDP Program Coordinator
518-580-8213
Silvena is fresh off a stint at the University of Michigan getting her Master's degree in Higher Education, working as a facilitator for the Summer Youth Dialogues (dialogues on race/ethnicity for Detroit high school youth), and developing social justice programming as a CommonGround graduate intern at UM's Program on Intergroup Relations (IGR). She is also a proud graduate of Bryn Mawr College with a B.A. in Sociology. During college, she spent three years working with Chinatown Youth Initiatives, a New York City based youth leadership organization where she gained a deep appreciation for sitting in circles. Her academic interests include the role that institutions of higher education play in reproducing or contesting inequalities in surrounding communities and in society, queer of color theory as a basis for research in higher education, and the experiences of students of color in understanding the construction of race/ethnicity in colleges and universities. But most importantly, Silvena loves transformative crying and karaoke (especially to Taylor Swift).
---
Religious & Spiritual Life Staff
Rick Chrisman
Director of Religious and Spiritual Life
518-580-8340
Case 309
rchrisma@skidmore.edu
Rick Chrisman, an ordained minister in the United Church of Christ, is dedicated to building communities that are inclusive, diverse, and committed to social justice and actively supports Skidmore's efforts to see and know itself more deeply as this kind of community. Rick has served as University Chaplain at Princeton and at Tufts universities. He has taught in the ministry program at the University of Chicago Divinity School, his graduate alma mater where he earned a Ph.D. in Religion and Literature, and published articles on worship, preaching and religious architecture. He has held urban pastorates in Los Angeles and Boston where he was also involved in reproductive rights (as a volunteer for Planned Parenthood and the Religious Coalition for Reproductive Choice) and in affordable housing (with the Greater Boston Interfaith Organization). His emphasis at Skidmore is on creating a dialogue about religious life and faith among those of great faith, little faith and no faith. Rick is available to all students for conversation around faith and spiritual identity issues; for personal counseling due to crisis, grief, and vocational matters; and for prayer.


---
Rabbi Linda Motzkin
Jewish Chaplain
518-580-5683
Case 309
lmotzkin@skidmore.edu
Rabbi Linda Motzkin was ordained by the Hebrew Union College-Jewish Institute of Religion in 1986. She has a BA in Hebrew Language from the University of California at Berkeley and an MA in Hebrew Letters from HUC-JIR. Prior to her arrival at Skidmore in 1986, she taught in the Judaic Studies Department at the University of Cincinnati. She is the author of four Hebrew language textbooks published by UAHC press: Aleph Isn't Tough, Aleph Isn't Enough, Bet is for B'reishit and Tav is for Torah. She is also co-author of two other Hebrew language textbooks:The First Hebrew Primer and Prayerbook Hebrew: The Easy Way, from EKS Publishing. In addition to serving as Skidmore's Jewish Chaplain, she is co-rabbi, together with her husband Rabbi Jonathan Rubenstein, of Temple Sinai of Saratoga Springs, a Reform Jewish congregation. Rabbi Motzkin has a close relationship with all of the local Jewish congregations in Saratoga Springs and works to foster connections between Skidmore students and the local community.





---
Lollie Abramson
Coordinator of Jewish Student Life and Interfaith Programming
518-580-5679
Case 309
This is Lollie's second year with Campus Life at Skidmore College. Last year she worked to make a more active Jewish Student life on campus. Hillel offered a weekly discussion, a monthly speaker series at Shabbat Dinner, holiday events, and for the first time a group of Skidmore students participated in a Birthright trip to Israel. She previously was a Public Educator for NYS Office for People With Developmental Disabilities, implementing awareness presentations with the goal of increased understanding and acceptance of people who have disabilities. She has taught people of all ages and is looking forward to this coming year. She is hoping to promote a message of mutual respect and positive interactions between people of different backgrounds & faiths. Lollie lives locally and is a member of Temple Sinai in Saratoga Springs. She has been on the Schuylerville Planning Board, a Girl Scout Leader, worked as an admissions interviewer at Skidmore and is also an avid gardener. Lollie received a BS from University of Connecticut in Education and an MS in Recreation Therapy from Long Island University.



---
Lorri Riggs
Senior Administrative Assistant,
Dean of Students and Vice President for Student Affairs Office
and Coordinator of Catholic Student Life
Office of Religious and Spiritual Life, Campus Life
518-580-5760
Lorri joined the Skidmore community in 2002 at the Tang Teaching Museum and Art Gallery working with Events and Visitor Services. She moved to the Dean of Student and Vice President for Student Affairs Office in September, 2012. Beyond her experience at Skidmore College, she has also been an active member in her community and parish serving on several boards, service projects, fundraising committees, volunteering for community and parish school projects. Since moving to Ballston Spa in 2002, she became a member of St. Peter's Church then in 2007 became a member of St. Mary's Church in Ballston Spa.
Attending a Catholic high school and college, religious study has played a significant role in her liberal education directly linking her understanding of the arts and humanities with religious and spiritual life. Lorri first became interested in the Catholic Church and community through attending Arch Bishop Spalding High School which led her to continue her Catholic education at Seton Hill College. During college she became increasingly interested in the role Catholic art and Christian iconography has played in the history and development of Western Art as well as the connection between spirituality and visual arts earning her BA in Visual Arts Management.
Lorri is excited to join the Office of Religious and Spiritual Life, valuing this opportunity to serve and support the Catholic community at Skidmore College and is committed to contributing to a team that realizes the mission of the college, in part, through enriching dialogue and meaningful ritual among all religious backgrounds.