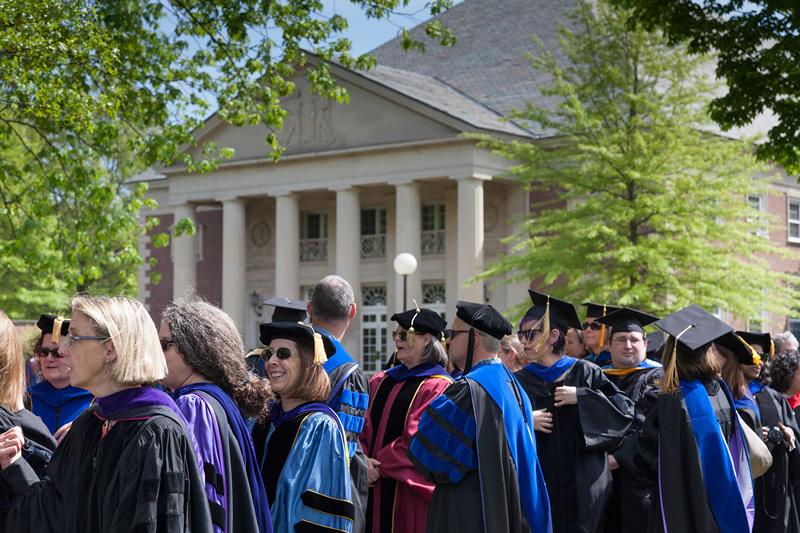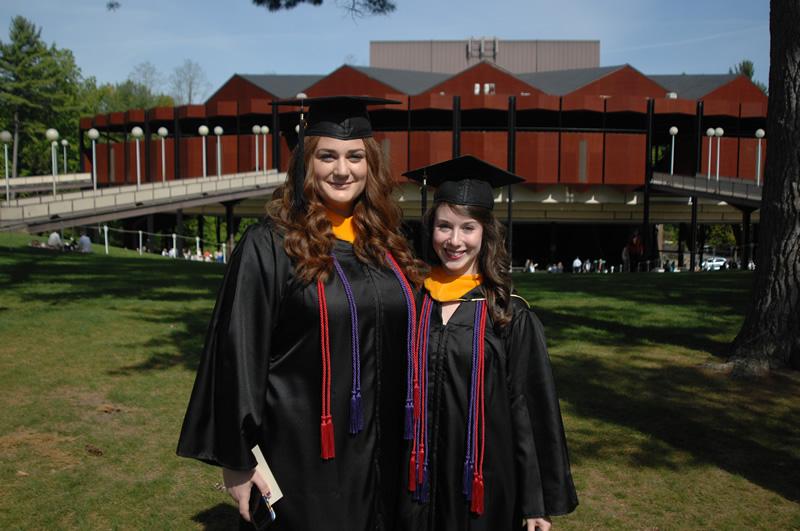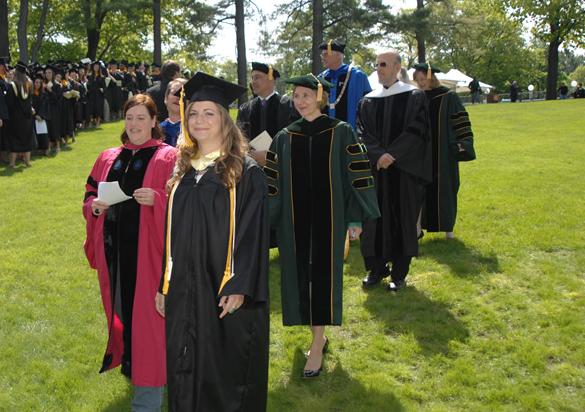 February 2014

Dear Seniors and Guests of the Class of 2014:

I look forward to welcoming you, on behalf of the Skidmore College community, to the 103rd Commencement Exercises on Saturday, May 17, 2014, at the Saratoga Performing Arts Center.

We hope that when you read the schedule of activities for Commencement Weekend, you will be as full of anticipation as we are. My wife Marie and I especially look forward to your joining us for a reception Friday afternoon at historic Scribner House, our residence and the former home of Lucy Skidmore Scribner.
We are very proud to announce that at this year's Commencement ceremony, Skidmore will confer honorary degrees upon two exceptional individuals:
Neil Shubin, best-selling author, paleontologist, and evolutionary biologist, is the Robert R. Bensley Distinguished Service Professor at the University of Chicago. Shubin discovered Tiktaalik, the "fish with hands," a fossil that has helped paleontologists bridge the evolutionary gap between fish and land creatures, including humans. He wrote about this discovery in Your Inner Fish: A Journey into the 3.5 Billion Year History of the Human Body (Vintage Books, 2008), which was the summer reading for the Class of 2014.


Janet Lucas Whitman, Class of 1959, trustee emerita and devoted Skidmore alumna. Whitman served 18 years on the College's Board of Trustees, including four as chair. An accomplished artist, she played a key role in developing the plan for the Frances Young Tang Teaching Museum and Art Gallery, and as the first chair of the Tang National Advisory Council, she helped to enlist a strong group of advisors and donors and supported the museum's advocacy, outreach, and fundraising efforts.
Each of our distinguished guests will briefly address the graduating class. Linda Toohey, chair of the Board of Trustees; Xavier Hatten, president of the Class of 2014; and I will also offer our congratulations.

The entire Skidmore community joins me in expressing our great pride in the accomplishments of the Class of 2014. We look forward to celebrating with you in May.

Sincerely,

Philip A. Glotzbach
President