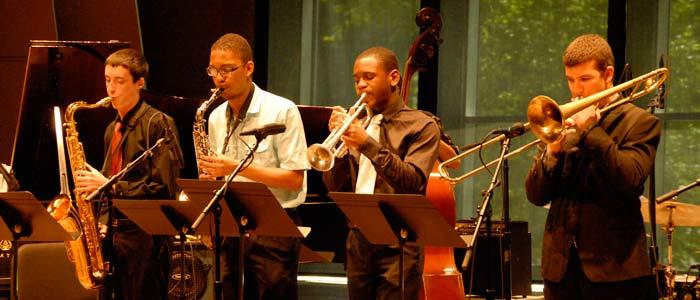 Summer Programs in the Arts
The Skidmore campus bustles with fabulous experiences during the summer months! Public events create campus nightlife rich with opportunities for entertainment and enlightenment. The summer campus hosts the Skidmore Summer Studio Art Program, Skidmore Jazz Institute, New York State Summer Writers Institute, SITI Company, and the Summer Dance Workshop. You won't want to miss the many events and activities at the Frances Tang Teaching Museum and Art Gallery and the Arthur Zankel Music Center.
Summer programs are offered for the following groups: youth, high school students, college students, and adult and professional learners. Visit the Summer at Skidmore Web site to learn more.