John B. Moore Documentary Studies Collaborative
When War Comes Home
A feature documentary film by Michael King
Screening event: Thursday, October 13 @ 6:30-9pm, Saratoga Military Museum
In Emmy Award-winning filmmaker Michael King's powerful new documentary WHEN WAR COMES HOME, three soldiers suffering from post-traumatic stress (PTS) and traumatic brain injury (TBI) share their stories of coping with these devastating invisible wounds of war. Now back home from Iraq and Afghanistan, they face the toughest battle of their lives – trying to find a way to readjust to life with their families and build a healthy and hopeful future out of a present that is wracked by pain, stress, and loss. From Indiana, to Florida ,to Colorado, the film follows the men and their families as they wage their personal fight for freedom from these ever present debilitating illnesses that affect an estimated 20% of the 2.6 million military service members who served in Iraq and Afghanistan. Watch the trailer.
WHEN WAR COMES HOME is directed and produced by Emmy Award-winner Michael King and executive produced by Debra C. Hyde and Jennifer G. Harris - all of whom will be at the screening on October 13.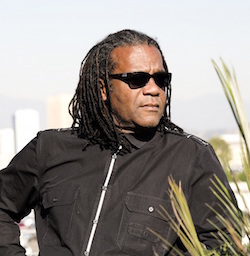 Michael W. King(Producer/Director) has produced, directed, and written documentaries, music videos, and feature films for over two decades. He is currently developing the feature film, Awake in the Dark, written by Academy Award-nominated writer Richard Friedenberg (A River Runs Through It), which follows a soldier's long journey home with post-traumatic stress. In 2011, King completed his critically-acclaimed documentary The Rescuers with Sir Martin Gilbert, Stephanie Nyombayire, and HRH Prince Charles. The film documents the diplomats who risked everything to save tens of thousands of lives during World War II. The Rescuers was nominated for an NAACP Image Award and, at the request of the US State Department, King traveled abroad to promote the film, attending screenings in several different countries for international diplomats and dignitaries.
In 1999, King's PBS documentary on youth violence in America, Bangin', won the Emmy and International Television and Video Association Award for Best Documentary and Best Editing. In 2007, he completed a feature documentary entitled Rapping with Shakespeare (2008) which examined a popular English teacher's use of hip-hop and rap as mediums to help his students better access Shakespeare's works. King was nominated for an A&E Indie Filmmaker Award in 2008 for Rapping with Shakespeare. He also was the executive producer for Crenshaw Nights (2008), the American Film Institute film starring Vondie Curtis-Hall and Judd Nelson. In 1991, King's MTV music video about Dr. Martin Luther King's 'I Have A Dream' speech received national recognition and, in 1995, King produced, directed, and wrote a PBS documentary entitled Making A Living, The African-American Experience. In 1997, he directed and wrote his first feature film, Vanity Kills, in the Czech Republic.
King graduated from Connecticut College with a B.A. in Government. He also holds an M.A. in Film Studies from the University of Amsterdam, Netherlands and a postgraduate degree in Feature Film Directing from the Amsterdam Academy of Arts (Maurits Binger Film Institute). He taught screenwriting and film for two years at Emerson College and was a filmmaker-in-residence and professor of film at Lynn University in Boca Raton, Florida. In 2009, King was awarded Switzerland's Carl Lutz Medal of Freedom. He is a former board member of the International Documentary Association and a member of the Directors Guild of America. He was presented with Connecticut College's 2010 Harriet Buescher Lawrence '34 Prize for his lifework in film and television. King is based in Los Angeles.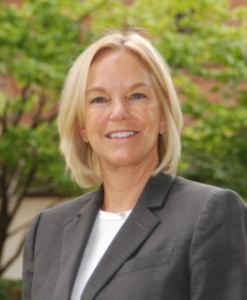 Debra C. Hyde (Executive Producer) is an experienced, strategic, and entrepreneurial fundraising executive whose interest in WHEN WAR COMES HOME is both professional and personal. She is currently the Senior Philanthropic Advisor at the Kingswood Oxford School in West Hartford, CT, an independent co-educational day school, and previously held senior management positions at two non-profit organizations, including a Division I university and a premier children's hospital. In 2010, she was also instrumental in establishing a camp for children with cancer in South America, through the Global Partners Initiative and Paul Newman's Hole in the Wall program. She serves on the Board of the Warrior Canine Connection in Washington, DC and OASIS.GLOBAL, a non-profit committed to bringing affordable and effective control practices to low and middle-income countries.
Debra's brother, Dr. Charles A. Coleman is credited with writing the very first dramatic representation of post-traumatic stress disorder (PTSD) in the cult-classic novel, Sergeant Back Again (Harper & Row, 1980). The story is acknowledged as "the Vietnam War novel that made PTSD real." The story was based on Charles' own experiences. She received her B.A. in Spanish from the American University in Washington, DC.
Jennifer G. Harris (Executive Producer) grew up in Connecticut as the youngest of five children. She attended Kingswood Oxford School in West Hartford and currently serves on their board of trustees. Jen graduated from Villanova University with a B.A. in political science and then worked on Wall Street for nearly 10 years. She has always believed in the power of film to educate and was a supporter of the recent documentary Money For Nothing - Inside the Federal Reserve. As a cancer survivor, longtime dog owner, and equestrian, Jen has experienced firsthand the healing power of animals. She resides in Greenwich, CT, with her daughter, horse, and two Labrador retrievers.
Learn more about the film and its creators at whenwarcomeshome.org.