Religious and Spiritual Life
Meet our staff

Rick Chrisman
Director of Religious and Spiritual Life
Case Center 309
518-580-8340
rchrisma@skidmore.edu

"One part of my ministry is being a cheerleader for the arts, but I have no art myself." So says Rick Chrisman, an ordained minister in the United Church of Christ and now Director of Religious and Spiritual Life at Skidmore. The arts are so important to religious life, he feels, because they give rise to the expression of our spirits in a way that traditional liturgy and prayer often do not. He identifies strongly with performers and artists in all genres, admiring their commitment to honesty and beauty. In fact, Rick regards artists as the ideal spiritual role model—dedicated to their discipline, committed to articulating the truth of their vision, sailing ever into the unknown where we are sure to meet God. In his ministry, creativeness is next to godliness.
But one test of art is whether the arts ultimately bring people together, because we are created for community. Rick is dedicated to building communities that are inclusive, diverse, and committed to social justice and actively supports Skidmore's efforts to see and know itself more deeply as this kind of community. In his eyes, it is only appropriate that the Director of Religious and Spiritual Life is also Co-Director of the Intercultural Center with Mariel Martin.
Rick has served as University Chaplain at Princeton and at Tufts universities. He has taught in the ministry program at the University of Chicago Divinity School, his graduate alma mater where he earned a Ph.D. in Religion and Literature, and published articles on worship, preaching and religious architecture. He has held urban pastorates in Los Angeles and Boston where he was also involved in reproductive rights (as a volunteer for Planned Parenthood and the Religious Coalition for Reproductive Choice) and in affordable housing (with the Greater Boston Interfaith Organization).
The emphasis during his time here at Skidmore will be on creating a dialogue about religious life and faith among those of great faith, little faith and no faith. His goal for today's collegians is that they take religion seriously for, while the history of religion is highly ambiguous, nevertheless it is also the bearer of ultimate wisdoms and inspiration.
So this Office is here to support and address the needs of students of all faith traditions, e.g., Muslim, Hindu and Buddhist, as well as promoting and coordinating interfaith activities in conjunction with the Jewish and Roman Catholic and Protestant campus ministries. Just as importantly, whether or not students have any prior background or interest in faith, as Interim Director of Religious and Spiritual Life Rick actively encourages all students to explore traditional religious paths or discover new spiritualities. To this end, he will be the primary advisor to Protestant students wanting to develop a worship community.
Finally, the Wilson Chapel is an invaluable spiritual resource for the College, and, having responsibility for the oversight of the Chapel, Rick wants to see this sanctuary fulfill its founding purpose as a safe harbor, a place of meditation, worship, and reflection.
Rick is available to all students for conversation around faith and spiritual identity issues; for personal counseling due to crisis, grief, and vocational matters; and for prayer.
---
Lorri joined the Skidmore community in 2002 at the Tang Teaching Museum and Art Gallery working with Events and Visitor Services. She moved to the Dean of Student and Vice President for Student Affairs Office in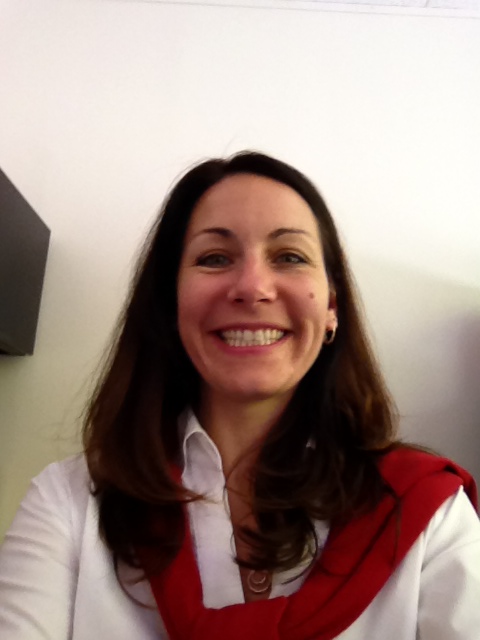 September, 2012. Beyond her experience at Skidmore College, she has also been an active member in her community and parish serving on several boards, service projects, fundraising committees, volunteering for community and parish school projects. Since moving to Ballston Spa in 2002, she became a member of St. Peter's Church then in 2007 became a member of St. Mary's Church in Ballston Spa. Attending a Catholic high school and college, religious study has played a significant role in her liberal education directly linking her understanding of the arts and humanities with religious and spiritual life. Lorri first became interested in the Catholic Church and community through attending Arch Bishop Spalding High School which led her to continue her Catholic education at Seton Hill College. During college she became increasingly interested in the role Catholic art and Christian iconography has played in the history and development of Western Art as well as the connection between spirituality and visual arts earning her BA in Visual Arts Management. Lorri is excited to join the Office of Religious and Spiritual Life, valuing this opportunity to serve and support the Catholic community at Skidmore College and is committed to contributing to a team that realizes the mission of the college, in part, through enriching dialogue and meaningful ritual among all religious backgrounds.
---
Rabbi Linda Motzkin
Jewish Chaplain
Case Center 309
518-580-5683
lmotzkin@skidmore.edu
Rabbi Linda Motzkin was ordained by the Hebrew Union College-Jewish Institute of Religion in 1986. She has a BA in Hebrew Language from the University of California at Berkeley and an MA in Hebrew Letters from HUC-JIR. Prior to her arrival at Skidmore in 1986, she taught in the Judaic Studies department at the University of Cincinnati. She is the author of four Hebrew language textbooks published by UAHC press: Aleph Isn't Tough, Aleph Isn't Enough, Bet is for B'reishit and Tav is for Torah. She is also co-author of two other Hebrew language textbooks: The First Hebrew Primer and Prayerbook Hebrew: The Easy Way, from EKS Publishing. In addition to serving as Skidmore's Jewish Chaplain, she is co-rabbi, together with her husband Rabbi Jonathan Rubenstein, of Temple Sinai of Saratoga Springs, a Reform Jewish congregation. Rabbi Motzkin has a close relationship with all of the local Jewish congregations in Saratoga Springs and works to foster connections between Skidmore students and the local community.
---
Lollie Abramson

Coordinator of Jewish Student Life and Interfaith Programming
518-580-5679
Case 309
This is Lollie's first year with Campus Life at SkidmoreCollege. She previously worked for 32 years as a Public Educator for NYS Office for People With Developmental Disabilities. Lollie developed and implemented awareness presentations with the goal of increased understanding and acceptance of people who have disabilities. She has taught people of all ages and is looking forward to working with Skidmore students. Lollie is excited to promote a message of mutual respect and positive interactions between people of different backgrounds & faiths and to help make an active Jewish campus life. Lollie lives locally and is a member of Temple Sinai in Saratoga Springs. She has been on the Schuylerville Planning Board, a Girl Scout Leader, worked as an admissions interviewer at Skidmore and is also an avid gardener. Lollie received a BS from University of Connecticut in Education and an MS in Recreation Therapy from Long Island University.