Retirement Finances
There are many levels to the financial base that supports a satisfying life in retirement. Explore these items linked here to see how they apply to your individual circumstances and retirement goals.
For list of Useful Retirement websites (click here)
Everyone:
The Retiree Initiative Planning Group sponsors occasional seminars to help retirees make sound fiscal decisions. However, there are also external resources available through the government and retirement planning groups that may also be of use to retirees. We urge you to research on your own to ask questions of the helpful staff in the Human Resources Office if you need additional assistance.
Faculty and Staff:
The following links provide information from various Human Resources documents that are specific to faculty/staff retirees.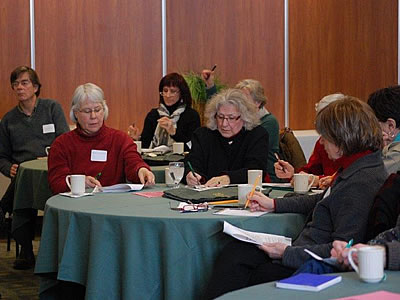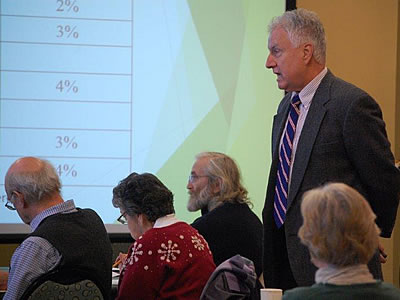 Workshop on Protecting Assets from Long-Term Care Expenses with consultant David Carboni, March 3, 2015.