Photos from the live video shot on July 16, 2007
RIFE-BARE PLASMA EXPERIMENT ON SELECT MICROORGANISMS (BLEPHARISMA)
FOR PURPOSES OF CLARIFICATION, EACH ORGANISM WILL BE DESIGNATED WITH A LETTER.
*(note: while these transformations of a single organism may seem difficult to believe just looking at these still photos, one can see the live video and watch it happen in real time... see the previous page of this website)
SEQUENCE OF PHOTOS FOR:
ORGANISM A: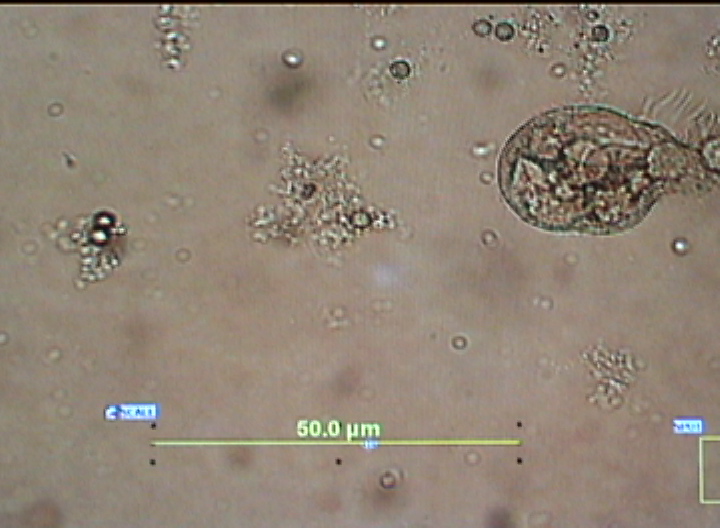 ORGANISM B:
ORGANISM C:
The organism above split into two spheres: one smaller, one larger. Then the larger sphere quickly sealed itself and took off like a small rocket, or perhaps a small 'planetoid'. In fact, it was moving so fast that my video camera's slowed shutter speed (to prevent 'flipping' from filming the TV monitor) was too slow to capture the fast moving spheroid clearly. This was amazing! It seems that a new organism was born!
In the photo above... you can see the larger of the two spheres.... a blur.... as it speeds off the right side of the picture!
ORGANISM D:
ORGANISM E:
ORGANISM F:
ORGANISM G: