Q&A with Chase Ta '19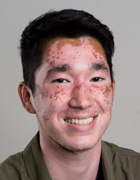 Hometown: Princeton, New Jersey
High school: Montgomery High School
Major: economics and business
Why did you apply ED?
I applied ED to Skidmore because I fell in love with the school after my two visits. I also realized that the school offered all the classes I wanted. The student body was kind and inclusive, and no other town can compare to Saratoga in terms of what it has to offer, from restaurants to entertainment.
Best parts of your college experience?
The best part of my college experience was finding my close friends at school, and also, constantly making new connections.
Advice on applying ED?
If you plan to apply ED, I recommend doing all your college research and visiting as many schools as possible because then it will help you figure out what you want and don't want.
Something most people don't know about you?
I took a dance class.
Post-Skidmore plans or dreams?
I want a career in finance.