Q&A with Jack McElgunn '18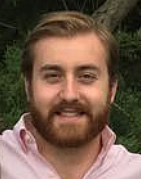 Hometown: Cohasset, Massachusetts
High school: Cohasset High School
Skidmore major and activities: economics major, business minor
Why did you apply ED to Skidmore? I applied ED because I fell in love with Saratoga Springs and the school. It was really easy for me to see myself in this environment. I love the balance of nature and having a small city as my college environment.
Best parts of your college experience?
Chowderfest every February!
Most surprising moments?
Going for advising meetings while walking around campus instead of sitting in an office.
Advice on applying ED?
Don't pick a school for only one program or just because of a sport. Make sure it's a place you would be happy with or without that program.
Something most people don't know about you?
Most people don't know that I love podcasts.
Post-Skidmore plans or dreams?
Opening a craft brewery is a dream of mine.