News and Announcements:
Spring 2020
fall 2019
summer 2019
David Domozych, professor of biology, presented a paper, "The subcellular dynamics of biosynthesis and secretion of the extracellular matrix of the unicellular charophyte, Penium margaritaceum," at the Society for Experimental Biology meeting entitled "First Landing" on June 30 in Seville, Spain. He also chaired the session at the meeting entitled "Evo-Devo."
Spring 2019 scheduled events: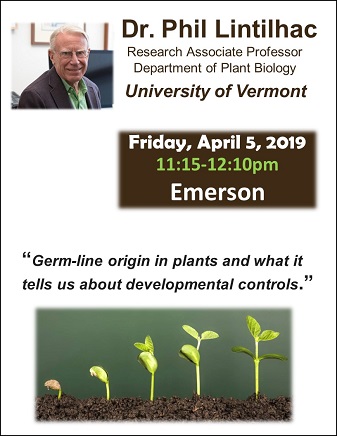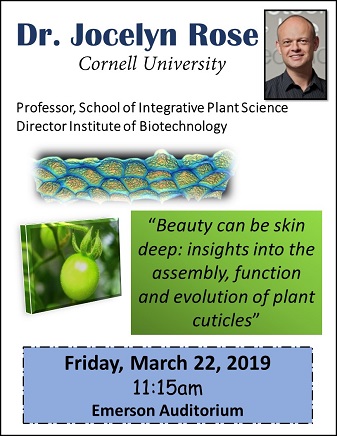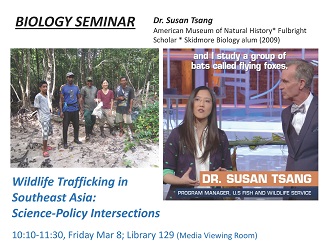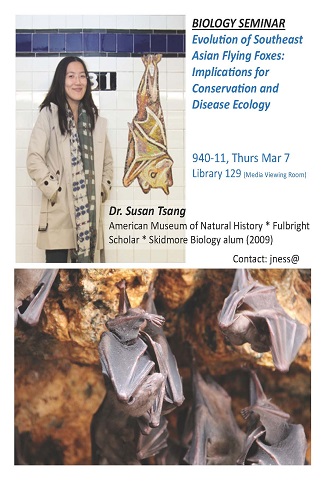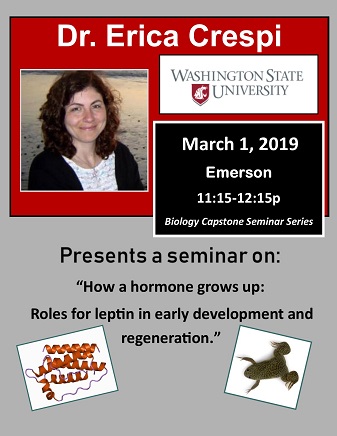 Study Abroad Programs in New Zealand

Interested in spending a semester in one of the most spectacular places on Earth?
Frontiers Abroad offers study abroad programs in New Zealand including Geology and Earth Systems, Environmental Studies, and Economics. Come learn more about the programs

Thursday, September 17th 6:00 - 7:00 p.m.
Dana 165

Representatives from FA and past FA participants will be on hand to share their experiences.
- See more at: http://a.cms.omniupdate.com/files/content?site=dev&path=%2Fbiology%2Fbiology-news.php&target=dev&edit=true&nonce=1442264037347#sthash.FfAFaAgO.dpuf
Archives
: