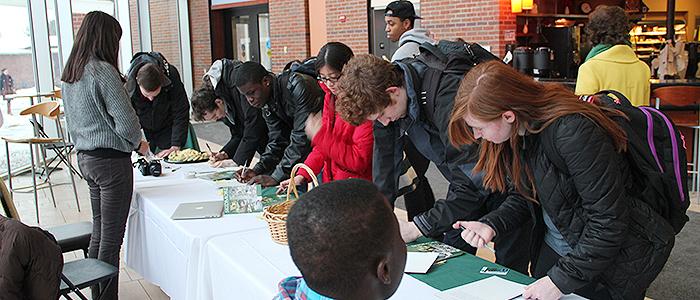 The mission of Skidmore College's Office of Donor Engagement and Stewardship is to enhance lifelong relationships between donors and the college through meaningful, personalized acknowledgement and recognition of our donors that connects them to the results of their philanthropy.
We formally renamed our office from Donor Relations to Donor Engagement and Stewardship in February 2019.
I am so grateful for the showing of support from scholarship donors. My education is so important to me, and no words can truly express the thanks I'm giving. This support encourages me to work harder, to push myself further and to try to be the best person I can be. I am grateful for this opportunity to further my education.".
As a sophomore from South Africa, I carry a large gratitude for the goodwill of people such as yourself. I have made friends, expanded my horizons and taken large strides to achieve my dreams at Skidmore. This could only have been achieved with your help."
Nearly 500 students expressed their gratitude to Skidmore's donors on National Student Philanthropy Day.