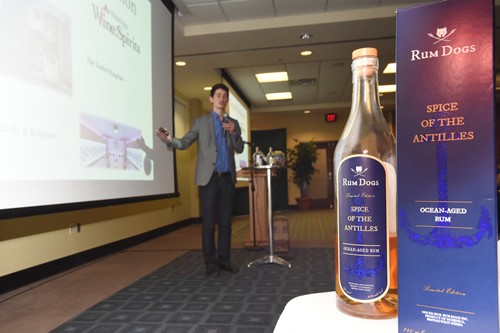 The 2016 Competition
Prizes in the for-profit and artistic category were awarded as follows:
First Place: Rum Dogs. Alexander Nassief '16 was awarded the $20,000 top cash prize plus $5,000 in legal services.
Second Place: Adirondack Flannel. Jamie Benjamin '17 and Leif Catania '17 were awarded $10,000.
Third Place: AuxNation. Noam Kahn '18, Dhruv Singh '18 and Zack Jones '18 were awarded $5,000.
Fourth Place: MyCity Brew. Jonah Epstein '16 was awarded $2,500.
Other prizes were awarded as follows:
LeMur Technologies. Derek Halden '16, Vu Nguyen '17, Khalil Hall-Hooper '16, and Maya Reyes '17. $1,000 (runner-up)
Good Citizen. Morgan Reid-Spaulding '16 and Annys Aristy '16. $1,000 (runner-up)
Green Onion. Claire Lindsay '16. $6,000 (special)
Judges in the social entrepreneurship category included:
Thomas Caulfield, senior vice president and general manager, Fab 8, GlobalFoundries
Molly Dyson '04, director, the Dyson Foundation
Kenneth A. Freirich '90, president, Health Monitor Network
Susan Magrino '83, chairman and chief executive officer, the Magrino Agency
Mireya T.J. Manigault '09, director, regulatory, PricewaterhouseCoopers
Eric Rongley '89, founder and chief executive officer, Bleum Inc.
Rich Wartel '91, president and founder, Two Labs Marketing
Ceci Zak '87, chief operating officer, HealthCare at Omnicom-DAS
Other Skidmore alumni who contributed to this year's competition were Sara Arnell '82, Andrew Eifler '07, Christine Juneau '82 P '18, Lawrence Peck '92, Kathryn L. Peper '78, Gregg Smith '92, and Nancy Wekselbaum '73.