Can you guess which character from Stories of Your Life and Others this is?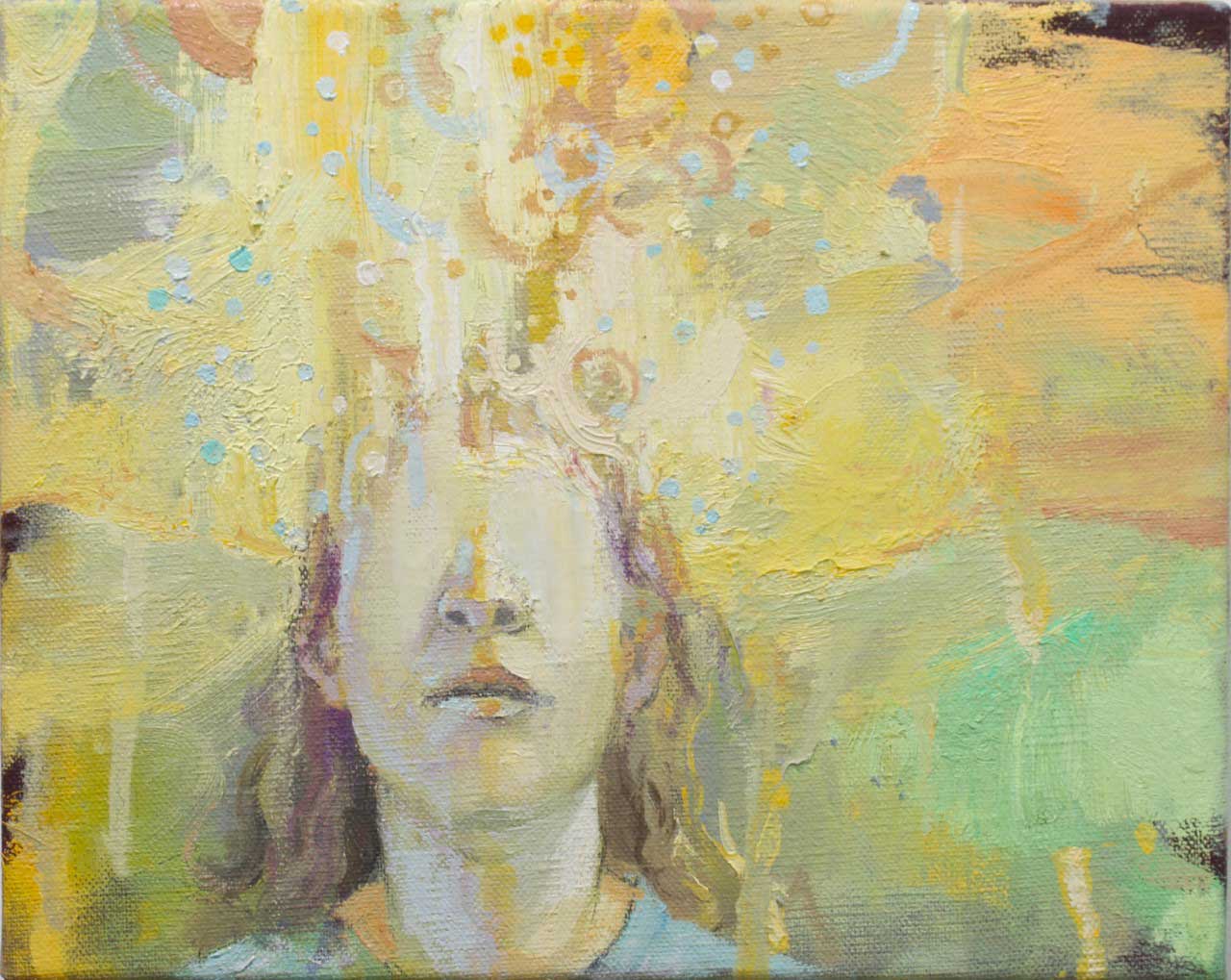 Paul Sattler
Janice
2020, Oil on Linen, 8x10 in.
Paul Sattler, Professor of Art, has taught painting, drawing, and color theory at Skidmore College since 1998. Professor Sattler was inspired by the story Hell is the Absence of God to create this painting of the character Janice Reilly, who was born without legs and was made able-bodied by angelic visitation.
Abby Sahs '24 wins a Skidmore hoodie by being the first student to correctly identify Janice! Interestingly, more students guessed that Professor Sattler's painting depicted Leon Greco from Understand than Janice Reilly from Hell is the Absence of God.
Want to chat about it? Join your classmates in the Skidmore Class of 2024 Facebook Group!