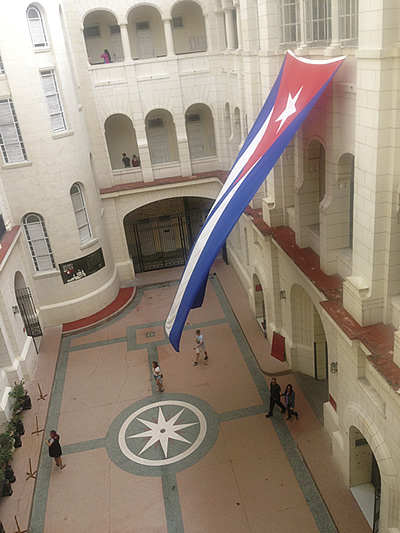 Study Abroad
The Latin American and Latinx Studies minor encourages students to live, work, study and volunteer in Latin American and Latinx communities. We offer semester and academic year programs and short-term travel seminars.
For students whose academic programs permit, LALS recommends spending at least one semester abroad. Skidmore affiliates with programs across the Americas.
In 2019-2020, there are LALS-approved study abroad opportunities in Argentina, Bolivia, Brazil, Chile, Costa Rica, Ecuador, Panama, Peru, and Turks and Caicos. Offering a wide range of courses as well as volunteer and internship opportunities, these programs welcome students with interests from multiculturalism or policy planning to ecology, history, literature, indigenous languages, and the arts,
How can you find the right program?
For current opportunities available through Off Campus Studies and Exchanges, click here, use the search form to browse, or contact OCSE directly (http://myocse.skidmore.edu/).
Classmates who studied abroad can be a good resource. You can also ask Skidmore LALS faculty. They have attended universities, researched in archives, conducted field experiments in forests, interviewed leading cultural figures, and presented their findings at conferences throughout the hemisphere. So do not hesitate to ask them about their experiences or to help you imagine your own journey.
Travel Seminars and Alternate Spring Break

LALS faculty occasionally offer on-campus courses with two- and three-week travel seminars; to date, classes have traveled to the US/Mexico Border, Puerto Rico and Cuba. During Winter Break (January 2021), Anthropology faculty member Michael Ennis-McMillan will co-lead Inside the New Cuba: Reconciling Socialism and the Market Economy.

In addition, since 2014, LALS has partnered with Skidmore's Office of Community Services to offer a 1-credit LALS course that prepares students to volunteer in Guatemala during spring break. The class invites students to think critically about Guatemala's past and present and about their own roles as international volunteers. A faculty member accompanies the group to Guatemala to continue conversations on site and to build connections for students with academic and community partners. On return, the group organizes a presentation to the campus upon return. After working with Camino Seguro (Safe Passage) in Guatemala City, the program now partners with Planting Seeds in Antigua, Guatemala.