Faculty Development and Class Support

MDOCS faculty resources brochure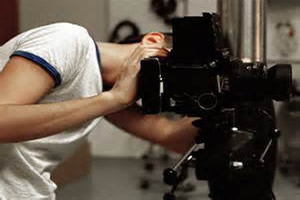 Coming into focus
Interested in developing your documentary skills? Proficient in filmmaking but interested in sound? Excited to experiment with a new course or add-on to an existing course?
MDOCS has opportunities whether you are starting out or an expert. Why? We'd love to have Skidmore faculty build and contribute to a broad range of documentary opportunities across the disciplines.
Learn: Take an online course, sign up for an off-campus workshop
Teach: Create an add-on, teach or co-teach a documentary studies course
Support: Get support from DOClab professional and student staff for projects and classes
Other: We can't think of everything! If you've got an idea, run it by us ... we'll try to help.
Learn
Take a course that develops your documentary skills. We'll pay for an online course at Duke University's Center for Documentary Studies: Topics include memoir writing, interviewing for story, audio postcards, the power of archive, art of documentary phototography and more. One string attached: A conversation about the experience with MDOCS faculty and staff is required at the end.
Click here to apply for professional development in documentary. If you prefer to a Word document, please download here and submit to mdocs [@] skidmore.edu. There is a rolling application deadline.
Teach
Teaching documentary skills is demanding. MDOCS Teaching Incentives offers an incentive to test what you've learned on your own, or in an MDOCS-sponsored workshop or course, and apply it in your teaching.
Support
MDOCS staff will always work with you as you develop your module, discuss technology options and availability, provide insight into assignments that have worked, the time media project skillbuilding and creation demands of students, connect you to DocLab student assistants and workshops and help make connections with ongoing Skidmore-Saratoga Memory Projects.
Request DocLab class support here.