John B. Moore Documentary Studies Collaborative
Documentary Studies Summer Classes
May 31 - July 1 (Summer Session I)
Documentary Studies
Eileen McAdam with Jay Kernis (CBS, NBC)
DS 251D Intro to Audio Documentary (4 credits) Eileen McAdam
This class will focus on the art of storytelling through sound. With an emphasis on the production process, you'll learn how to turn an idea into a compelling audio story suitable for broadcasting and podcasting. The basics of how to get a quality recording, conduct an interview, write for the ear and edit and mix audio will be taught. We'll listen to current popular radio and podcast features like Serial, Radio Lab and Invisibilia as well as classic public radio audio features to fine tune your listening skills while you'll be encouraged to find your own unique voice and style. By the time you leave the class you'll know how to weave together the elements of narration, interview, ambient sound and music to paint a picture in sound and be ready to pitch your ideas to your favorite radio program or launch your own podcast.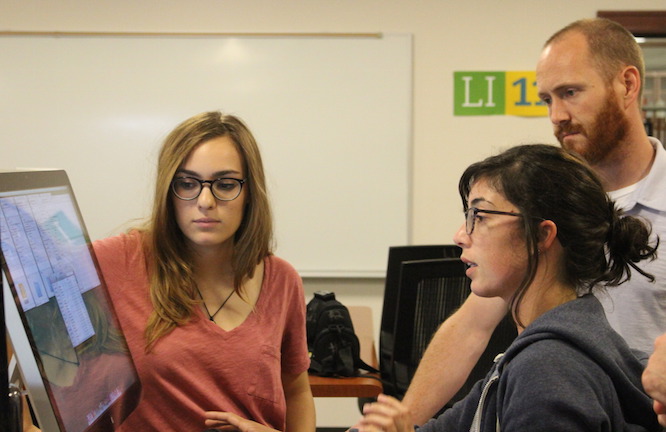 Emily Rizzo, '18 with Jonna McKone & Chris Moore
DS 251C The Essay Film (3 credits) Jonna McKone

A production course that provides an introduction to documentary essay films and the opportunity create a short film. The essay is an act of experimentation, self-questioning and discovery. We'll explore the time-based essay genre as we seek to understand and create our own film essays that might deal with: personal experiences, memory, materials and archives, landscape or travel, to name a few. In class, we'll explore the forms essays films take - the boundary between non-fiction, documentary and fiction film- and the essay film as an artistic practice and mode of exploring new territories. Through readings, viewings, listening and short assignments, we will examine the possibilities of the genre and make short essay films.
For more information on summer on campus and how to register for summer courses, click here.
Related Courses in Summer Session I

Macartney Master Class, Summer 2015
MF 351D: History of Media (Aaron Pedinotti)
MU 255: Music Technology I