The Body and Soul in Ancient Greece
Although the boundary between sacred and secular space was less rigid in ancient Greece, sanctuaries were areas set aside specifically for encountering the divine. This travel seminar will explore a number of questions associated with Greek sanctuaries from their inception in the 8th century BCE through the Hellenistic period. Such questions include what physically constituted a Greek sanctuary, what sorts of rituals and religious practices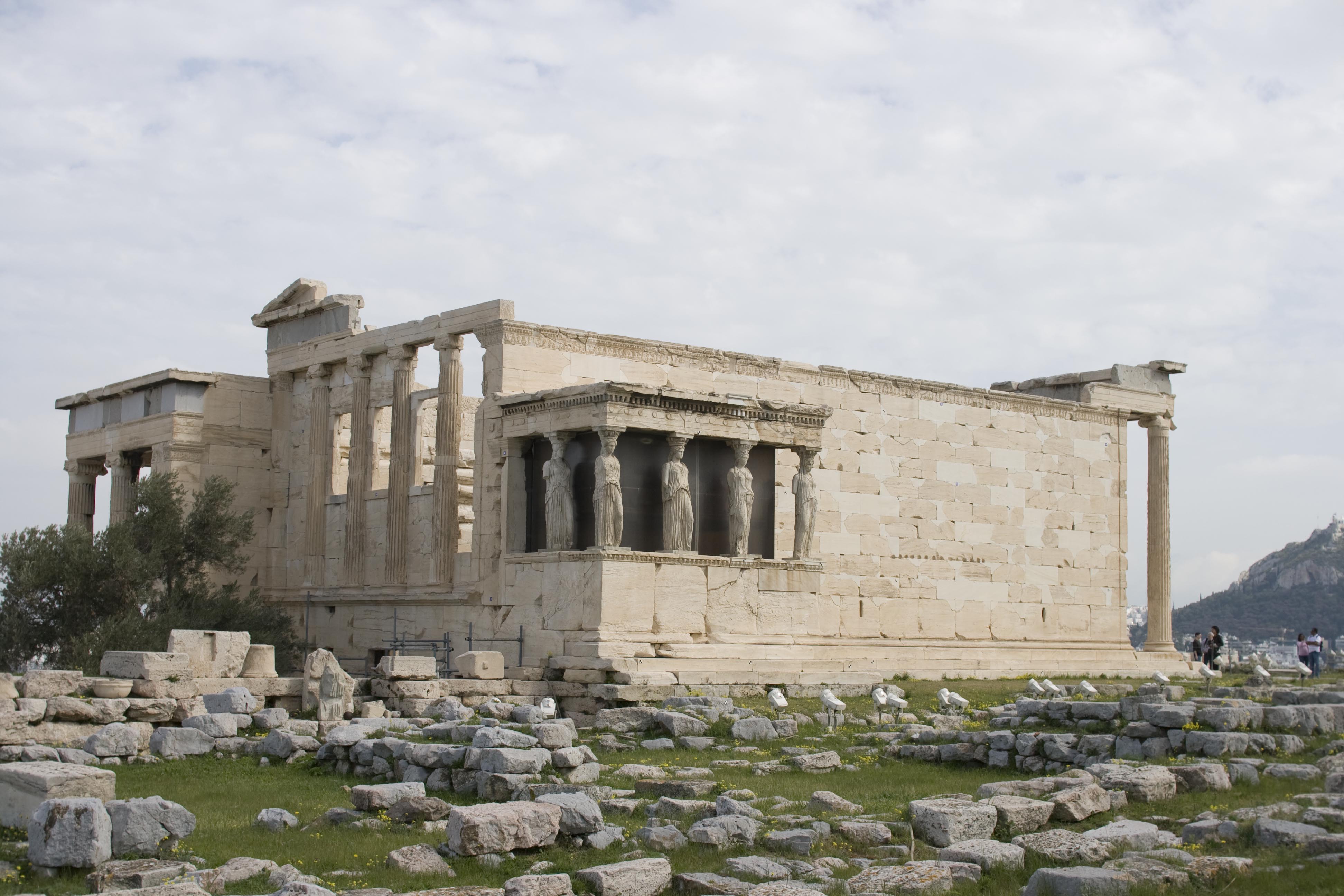 occurred in the sanctuary, and what the social functions of these sites were. We will explore Greek religion in the context of specific sanctuaries: first, Athens, for the relationship between civic and religious life; two of the four Panhellenic sites, one of which also served as an oracular shrine (Delphi) and the other as a venue for athletic competition (Olympia); the healing cult of Asklepios at Epidauros; and the sanctuary of Apollo and Artemis on the sacred island of Delos. We will discuss in detail the archaeological and art historical composition of the sites and their historical contexts, as well as examine the particular types of religious rituals associated with each sanctuary. In doing so we will gain a better understanding of the functions of the sanctuary and the central role it played in Greek society.
By "body and soul", we mean the way that the Greeks imagined and imaged the body, how they cared for themselves in sickness and health, and what they believed happened after death. Therefore, the on-campus course and travel seminar both expand and deepen students' understanding of the place of the human body in ancient Greece in a broader context. The best way to study the monument and its sculpture is to do so in situ. By visiting the temples, sanctuaries, athletic venues, oracular shrines, and cemeteries will help students understand the place, and limits, of existence in the ancient Greek mind.
LEARNING GOALS
Students in this travel seminar will develop the skills to
read critically and analyze closely literary texts and modern scholarship;
identify and assess selected artifacts and monuments within their cultural contexts related to the rituals conducted by Greeks at their sanctuaries;
read and analyze historical documents within their social contexts and evaluate the role of sanctuaries in ancient Greece;
conduct research by traditional and digital methods;
present orally and in written form an argument supported by primary and secondary sources;
develop multi- and cross-cultural perspectives and apply them to gender, ethnic, and social issues; and,
assess and present scholarship of a theoretical nature and apply theory to both primary and secondary sources.
Sample Itinerary*
Day 1: Depart New York City airport for Athens, Greece
Day 2: Arrive Athens; welcome dinner and walk in Plaka
Day 3: Acropolis and Acropolis Museum in Athens
Day 4: Agora and Kerameikos in Athens
Day 5: National Museum in Athens
Day 6: Corinth and Mycenae, stay in Nafplion
Day 7: Epidauros, stay in Nafplion
Day 8: Delphi Museum
Day 9: Delphi site
Day 10: Hosios Loukas and Eleusis, stay in Athens
Day 13: Aegina, stay in Athens
Day 14: Final day in Athens
Day 15: Depart Athens for New York City airport
Important Information
Dates: May 23 - June 4, 2021
Corequisite: Students will enroll in CC 265 (The Body and Soul in Ancient Greece) for the spring 2021 semester.
Credits: 3 credits for CC 265 and 2 credits for TX200B.
Program Fee: The anticipated fee is $4,450 - 4,900 (depending on enrollment). The program fee includes Skidmore tuition; round-trip airfare between New York area airport and Athens, Greece; ground transportation for program excursions; on-site accommodations in shared rooms; some meals; international medical insurance; entrance fees; excursions and activities, and Skidmore faculty. Financial aid is available for eligible students.
Meals and Accommodation: Students will stay in double rooms in local hotels. Some group meals are included and students will receive a meal stipend for additional meals.
Flights: Roundtrip airfare from a New York City area airport to Athens, Greece is including the program fee. Students are required to make their own way to/from New York City.
Application Process: The deadline for applications is October 15, 2020. Students are required to apply for Travel Seminars through the MyOCSE portal. Applications will be reviewed and students will be notified of acceptances before fall 2020 course registration. Students will then be required to register for CC 265 for the spring 2021 semester.
QUESTIONS?
Stop by the OCSE office (Starbuck 202) or contact Leslie Mechem or Amy Oh directly.