Greetings from Alcalá!
The Skidmore staff in Spain is excited each year to welcome a new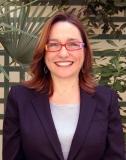 group of program participants to Alcalá and lead them into the marvelous experience awaiting them. Our goal is to actively encourage students to take the fullest possible advantage of all the wonderful opportunities offered by Alcalá, a quaintly historic town of rich cultural heritage and traditions. Here our students find cultural enrichment, academic growth, personal development, extraordinary entertainment and great fun!

Our students enroll directly in the University of Alcalá and have the advantage of becoming deeply and meaningfully involved in Spanish society through their individualized family stay, their university friends, their academic studies, and their diverse activities, trips and internships.

Our program places great emphasis on each individual student's personal exploration into Spanish culture in all its many varied facets and singularities. Through the guidance, structure and support of the Program, most students achieve remarkable growth in their academic, personal and cultural development, and they often consider their stay in Spain as one of the most rewarding experiences of their college studies.

We are pleased to invite interested students to peruse the following program description and to contact Skidmore's Office of Off-Campus Study & Exchanges for further information.
"Skidmore in Spain will take you to new heights in your Spanish language skills, your cross-cultural understanding, and your personal growth.Venid a España - ¡Os va a encantar!"
Susan Sánchez Casal, Ph.D.
Resident Director

For more information please visit: