Winter 2019 Opportunity Program Newsletter
Greetings, OP Family!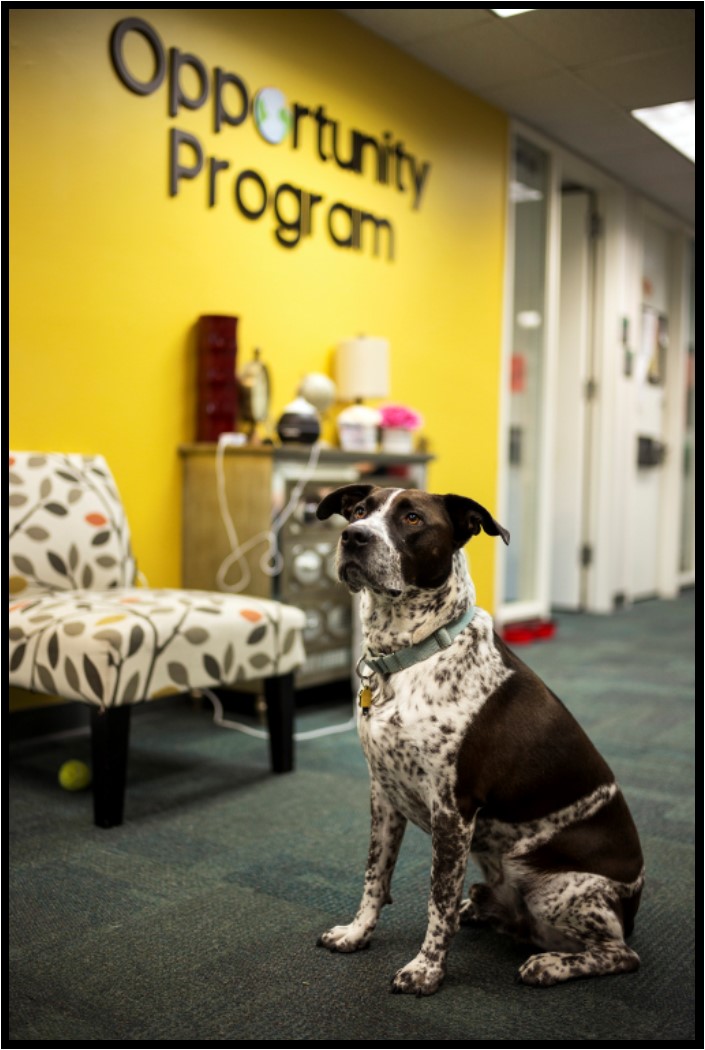 Another semester of fantastic work is wrapping up for Skidmore's OP students, and we have tons of exciting news to report. The OP office's schedule has been packed with academic, counseling, and recreational events to continue our mission of providing support to every aspect of the student experience. We've got a great new group with the Class of 2022, and, as always, we've been expanding our programming and staff to keep up with the ever- changing needs of academic life.

Our current OP students are as engaged and energetic as ever and are living up to the great precedent set by previous class years. In total during the fall semester, we held 26 events with amazing overall attendance of more than 350 students. Among our many mentoring and support events, students have had the opportunity to participate in public speaking workshops, LinkedIn profile and resume writing sessions, an Etiquette Dinner, and a First Fridays series in partnership with the Counseling Center that focuses on various aspects of campus life. Students have also been enthusiastic about our themed OP Lunch series, where discussions and guest speakers have touched on topics such as "Rock the Vote", "Meet the Faculty", and "Ask the Director". We've been using these platforms to maintain a lively discussion of the academic, professional, and social concerns of students.

In general, the engagement of our students is a clear marker of OP's success on and off campus. Graduation rates of OP classes during the last few years have been consistently at or very near 100%, clearly reflecting the passion and dedication of our students and ranking exceptionally in regards to Skidmore's general student body. On top of academic success, our students are doing impressive work all across campus to shape Skidmore culture. Four OP students, including two first-years, are participating in the Student Government Association. We also have members from all class years very actively engaged in student clubs ranging from Ujima and Raí ces to Rowing and Polo.

Beyond campus, we have 14 students studying abroad in the spring semester. Folks will be branching out to live and learn all around the globe, from all across Europe to Indonesia to New Zealand! These ambassadors will be spreading the values of OP far and wide, and we can't wait to hear about the wonderful things they'll accomplish.

We're looking forward to another great year!
---

Staff News

Kelli Johnson, Director, and Meghan Carpentier, Coordinator of Student Success and Retention, had an awesome time at the National Conference on Race and Ethnicity (NCORE) back in May. Major themes of the presenters and workshops included intersectionality and identities, race and social justice in higher education, and supporting student and staff mental health. The conference also presented a unique opportunity to make connections with a wide range of participants from outside higher education, including staff from state agencies. They participated in many productive discussions on programming and had a blast in New Orleans!

Meghan also celebrates her one year anniversary with Skidmore OP in January! In such a short time, she's already established herself as a cornerstone of the office and cultivated meaningful relationships with so many students.

Adam Evans is the OP's new Learning Associate for Humanities and Social Sciences. Adam comes to Skidmore from East Stroudsburg University in Pennsylvania, where he taught writing and literature. Adam earned his MA from Temple University in Philadelphia, but, prior to that, he earned his BA from SUNY Albany and grew up in the Lake George area. He's very excited both to return to the Adirondacks and to join the OP family.

Eun-sil Lee, Coordinator of Upperclassman Initiatives, has recently participated in presentations of her work at a number of interesting conferences. She attended the Association for Death Education and Counseling (ADEC) spring conference in Pittsburgh, PA to present a paper, "Residential Homes for the Dying: Unique Training in End-of-Life Care", on student interns in homes for the dying. In May, she also presented a paper titled "Framing Advising Approaches and Support for Minority Students in PWIs" at the National Academic Advising Association (NACADA) Drive-In Conference in Amherst, MA.

Devin Madkin, Administrative Assistant, is busy training a new bunch of student workers to replace folks studying abroad this spring. As always, she and her team are the welcoming faces of the OP office. She also lead the OP hike in the fall semester, guiding students and staff alike up a perilous climb in the High Peaks region.


Aaron Ray, Coordinator of Admissions and Summer Academic Institute, was recently voted in as a College Delegate for the National Association for College Admissions Counseling (NACAC) to represent the New York Association for College Admissions Counseling (NYSACAC), where he is an Executive Board Member. He received a grant from the association to develop an internal professional mentorship program set to lunch in August of 2019. Aaron also presented four workshops during the NYSACAC/NACAC Super Conference in June titled "Partnering to Assist Students with Opportunity Program Admission", "College Tour or College Bore? Re-Imagining the Campus Visit for First-Generation Students", "Preparing Low Income Students for a PWI", and "Over Rivers & Through the Woods, to Rural Communities We Go!"

Aaron and his wife also welcomed their first child, Josephine Vena Ray, into the world on November 13th, 2018, weighing 7lbs 3oz.
---
Student Spotlights
Lisanny Manzueta Custodio
is building upon her relationship with Opportunity Programs as St. Bonaventure University's HEOP Academic Counselor. She is responsible for counseling HEOP students personally, academically and financially. She maintains close relationships with students to stay updated on their progress in every class, their upcoming assignments, and any challenges they might be facing. She is responsible for leading a Structured Study course that facilitates first-year students as they work on assignments and for teaching a Freshman Seminar that engages students in topics such as navigating campus culture as a HEOP student, creating academic goals, and stress relief tactics. She appreciates now being on the other side of the program to aid students as they become more independent and responsible for their education. She is finding this position extremely rewarding and sees it as a step towards for her life goal of working to empower underrepresented communities.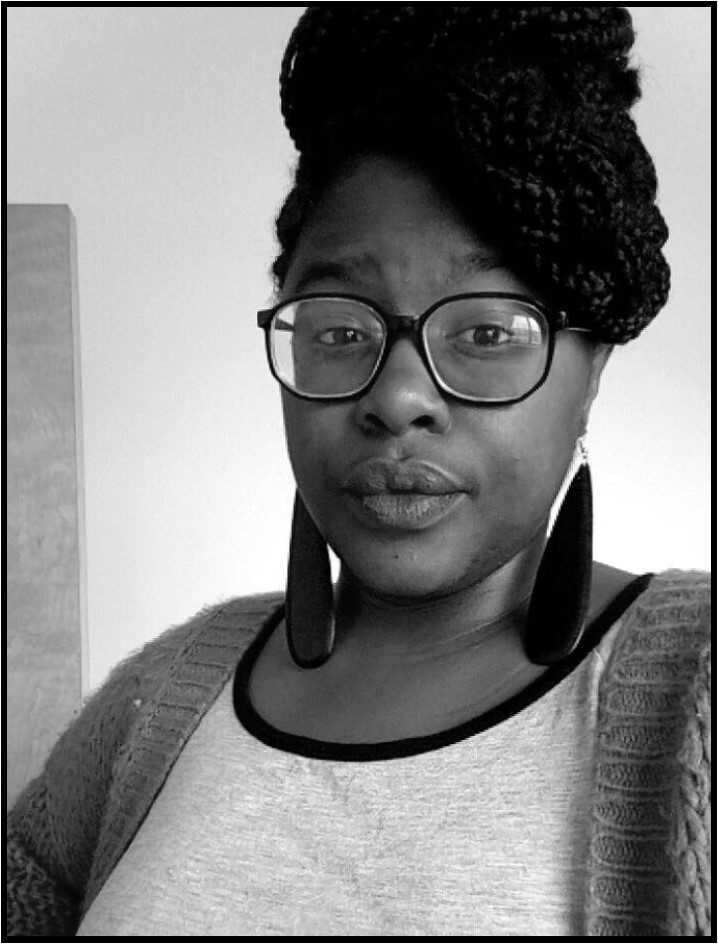 Briana "Bree" Hassell
is a Coach for Playworks New England in Boston. Playworks is a non-profit that focuses on social and emotional development through play with grades K-5. Bree's responsibilities involve structuring recess in terms of physical, social, and emotional safety and leading individual classes to hone specific developmental skills. She especially loves the mentoring component of her position, in which she values the chance to teach young children "how to be good humans." She appreciates the intensity of that responsibility but feels that it also comes with vast rewards. She trains Junior Coaches to be her "mini me" students on the recess yard and coaches a basketball team for girls. Eventually, she's looking forward to building on these student relationships by engaging them in a broader community service project.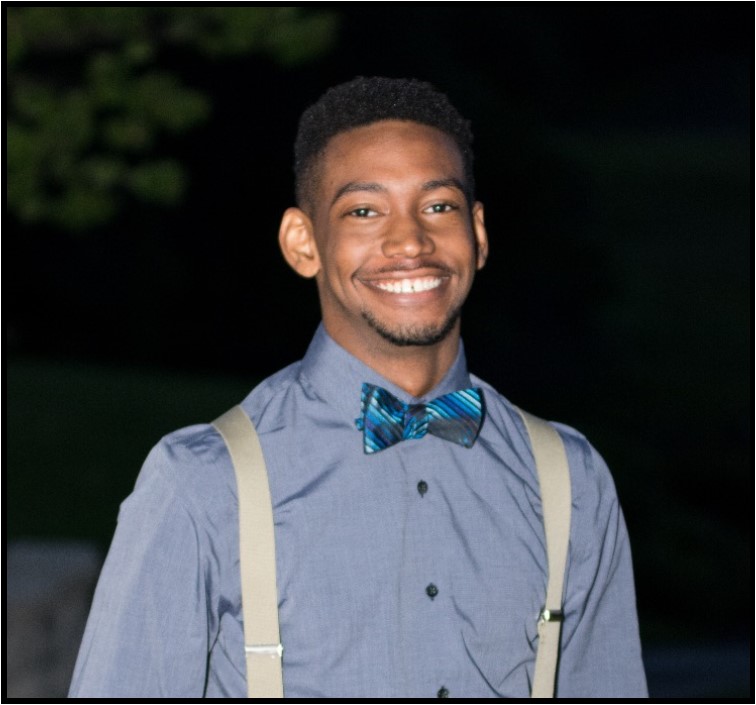 Mark Bowling
, Class of 2021. Mark became involved in SGA during his first few weeks at Skidmore. After noticing several problems in his residence hall, he ran for a Senate position because he wanted an avenue to voice the concerns of his peers. Now, as VP for Student Life, he finds the most rewarding aspects of SGA to be working to unify a community that can sometimes feel disjointed. In his position as Chair of the Committee on Student Life (CSL), he works to create initiatives that promote the highest quality of student life in conjunction with various other campus offices. He is also currently co-chairing the Residential Life Review Taskforce with Dean Inoa and is a member of the Student Conduct Panel Workgroup. He is passionate about and takes great pleasure in serving the student body and working for a better Skidmore.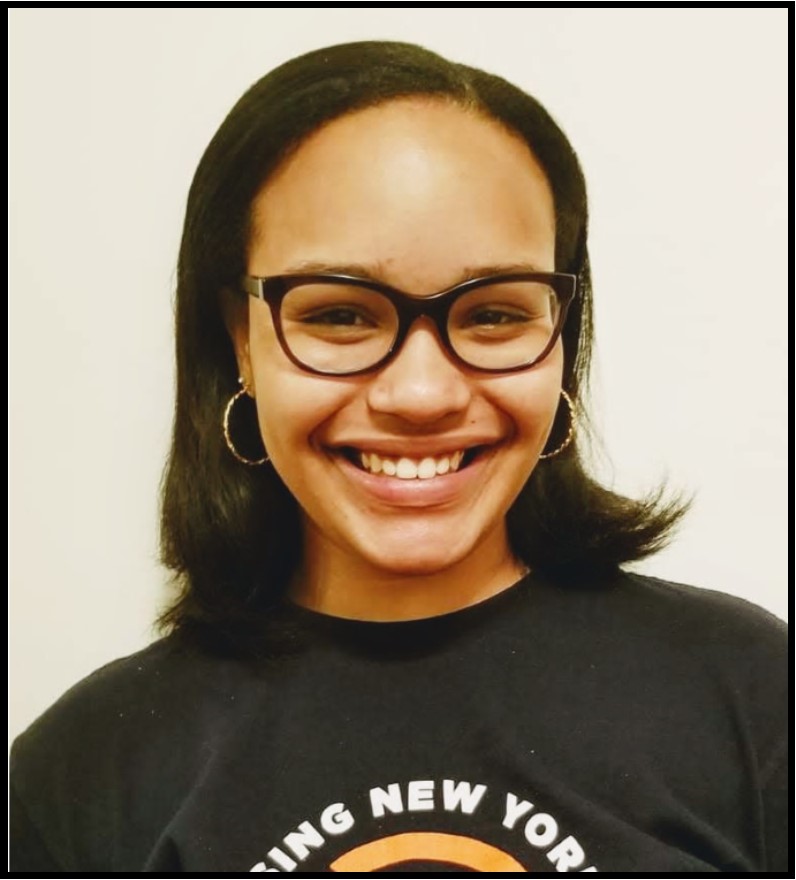 Sophia Paulino Adames
, Class of 2022. Sophia holds the position of First-Year Class President, in which she advocates for the needs of first-year students. She became involved with SGA because she felt she quickly got very familiar with her class year peers and has always considered herself a strong, determined leader. Her responsibilities include overseeing votes on amendments and policies in the Senate and attending Inter-Class Council meetings to discuss upcoming SGA events. She also takes part in the First-Year Class Council in order to manage finances and publicize events di- rectly connected to her class. In addition to valuing her role as a representative of her peers, Sophia finds SGA especially rewarding because of the connections she's gained with so many inspiring student leaders.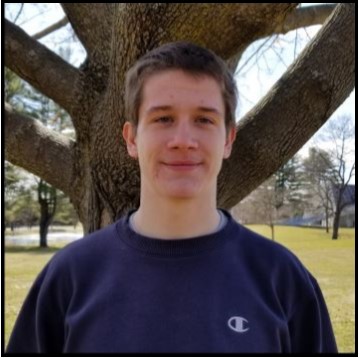 Ethan Reardon
, Class of 2020. Junior Class Senator. Ethan got involved as an SGA Senator in order to advocate for the needs of his class because he recognized that some of his fellow students felt disconnected from student government and what it does. He wanted to bridge that divide and help SGA become more connected to campus life, so he channeled his energies into the Committee on Inclusion and Outreach and the Communications Committee. He works to create policies that target the Skidmore community as a whole and bring them together. He also focuses his time and energy on advertising a wide variety of events on campus beyond SGA-specific happenings. He is especially concerned with improving sustainability on campus and building on the initiatives for sustainability Skidmore has in place already.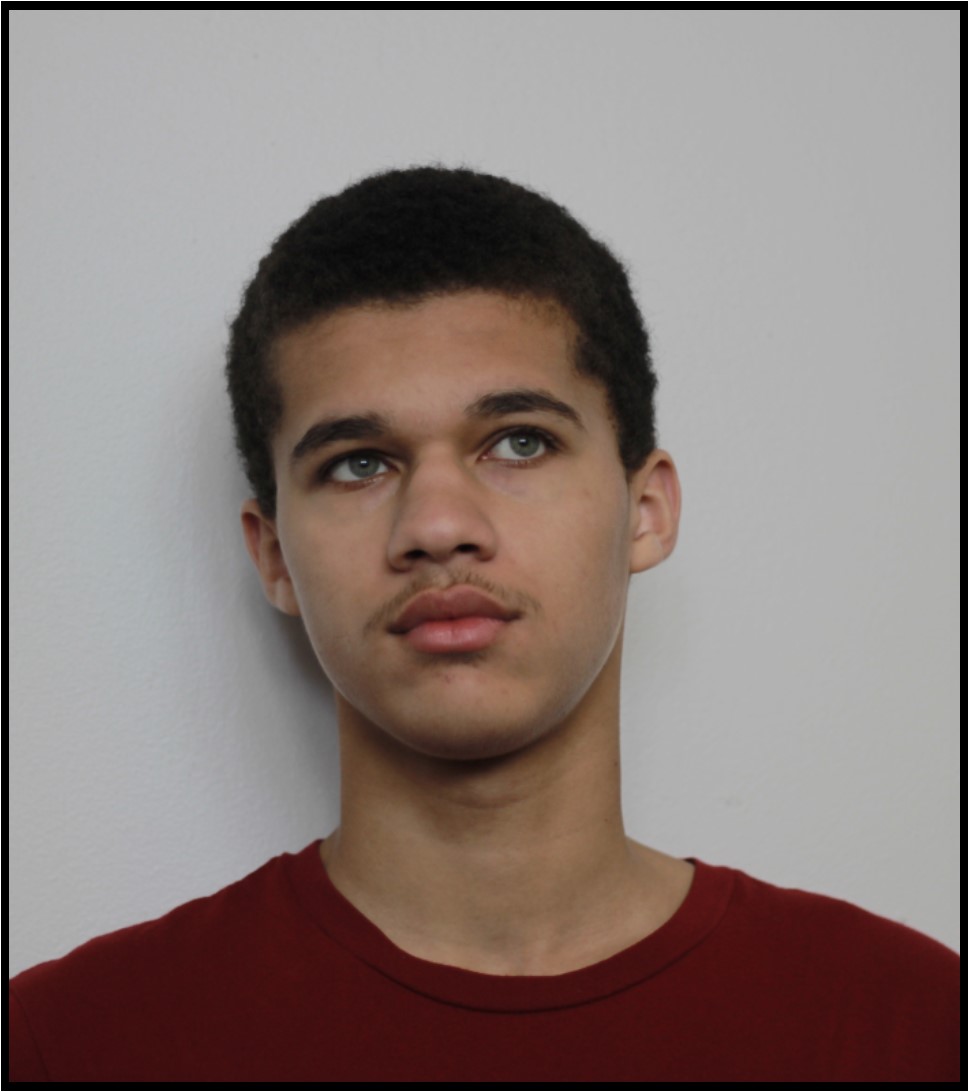 Ismail Mohamed Coulibaly
, Class of 2022. First-Year Senator. Ismail joined SGA in order to be a voice for his class year and to help ensure the first-year student body is engaged with campus activities. His strongest motivation to get involved in SGA was the desire to actively be a representative of the social changes he sees the Skidmore community currently undergoing. He also wanted to cultivate his leadership skills, as he feels that one never knows when they might be placed in a group in need of a leader. He aspires to serve as a representative of SGA that will encourage more diverse incoming students to participate in student government in coming years.
---
OP Events
UPCOMING EVENTS
Literate Earth Project Guest Speaker
Discussion of non-profit educational startups
Financial Planning Workshop - Presentation and discussion of strategies for budgeting and planning for long-term goals
Civics Education Workshop - Presentation and discussion of informed citizenship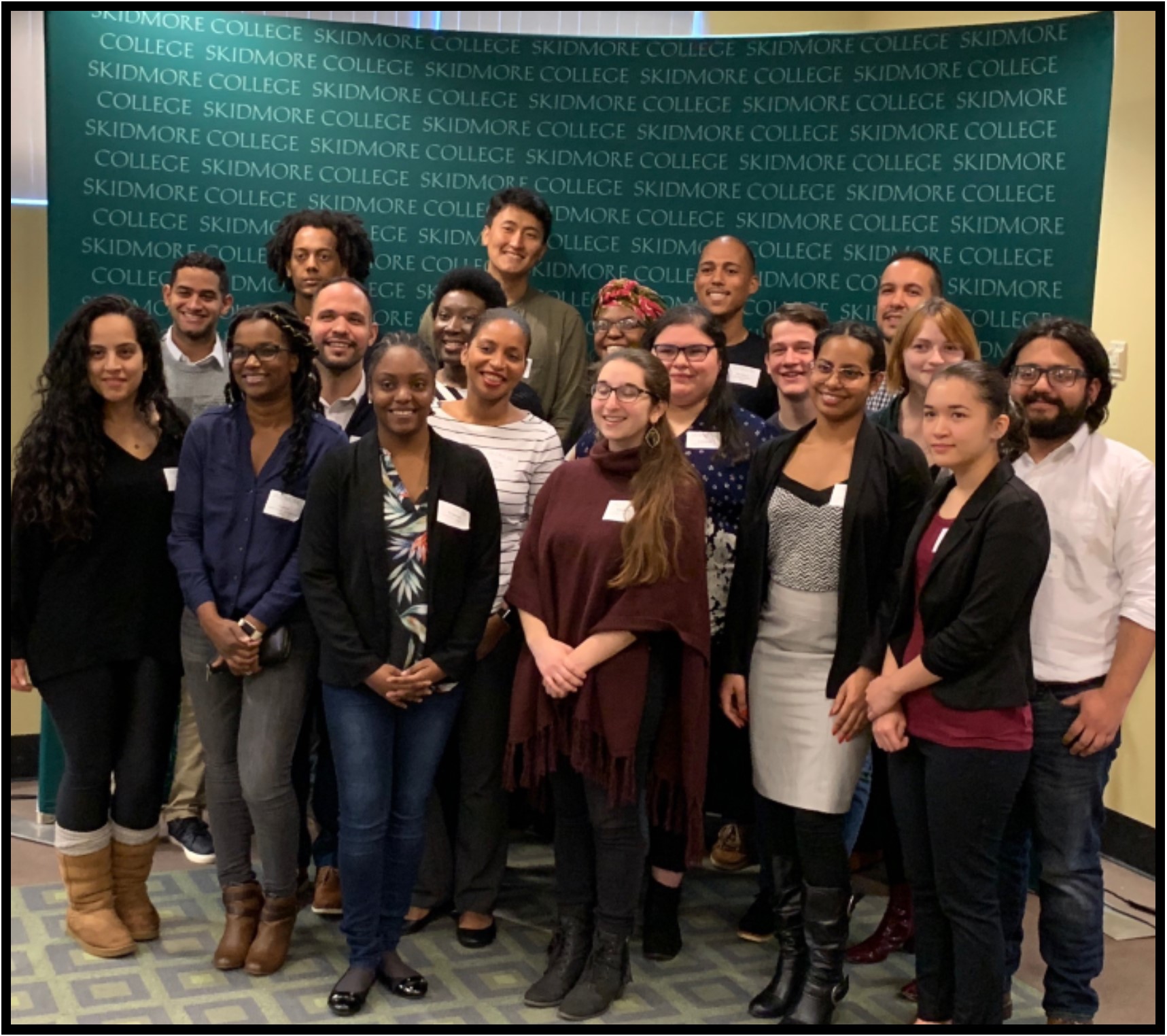 As always, summer and fall have been busy seasons for OP with a full schedule of engaging events. The Summer Academic Institute was its usual smashing success, and with it OP welcomed an amazing group of students. Along with keeping them busy with summer courses and programs to familiarize them with campus life, the schedule ensured that they were having a good time and experiencing the region with trips to Lake George, Howe Caverns, and other area attractions.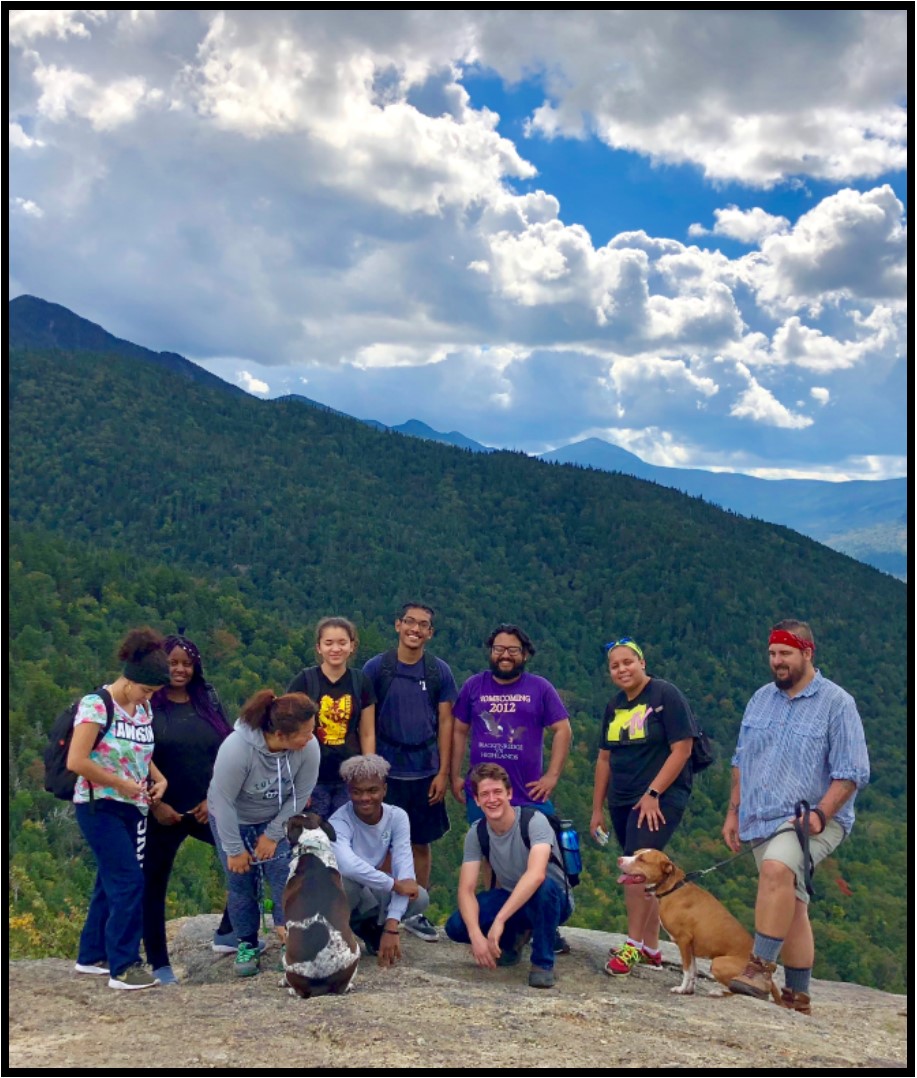 As the fall semester got underway, so too did OP's full schedule of programs for all class years. One highlight was the OP Mentoring Initiative, a wonderful event that connected current students to previous OP scholars. We welcomed back seven OP alumni to reflect on their time at Skidmore and share their professional experiences: Brez Sanchez '07, Dolores Osei- Binfor '06, Gil Rodriguez '07, Jose De La Rosa '07, Karina Perez '07, Marleny Diaz '07, and Sophia Alexandre Ferguson '05. The day included a luncheon where current students and alumni could mingle, a panel presentation in which alumni discussed and took questions about their experiences at Skidmore and beyond, and a networking session that opened up space for one-on-one discussions and professional connections. Moving forward, OP will build on these connections, pairing students and mentors in order to support long-term professional and academic growth.

Also, with the start of the fall semester came a trip to the Adirondacks to hike Roostercomb Mountain. Though the leaves weren't yet changing, OP students and staff spent a clear, warm day taking in the fresh air and enjoying the beautiful views of Keene Valley. An enjoyable day - and a great opportunity to learn about the region - was shared by all, and only minor physical rehabilitation was
needed.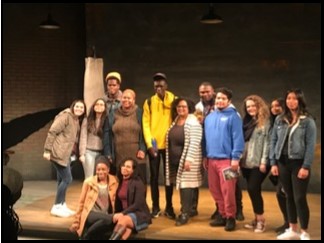 Another weekend trip featured OP partnering with the Theater Department to take students to Albany's Capital Repertory Theatre for a performance of The Royale. Marco Ramirez' retelling of Jack Johnson's career through the fictional character of Jay "The Sport" Jackson offered the audience a profound commentary on the challenge of fulfilling one's potential in Jim Crow America. The intimate setting of the Rep and the powerful physical performances left a strong impression on students and staff in attendance. Afterwards, students were able to meet and talk in-depth with the actors, and a number came away with valuable professional contacts.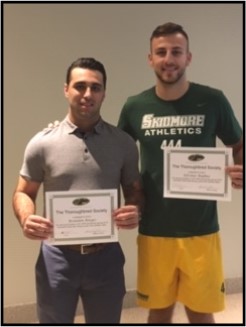 At this semester's Thoroughbred Society Recognition Ceremony, we were excited that two OP student athletes were recognized: Brandon Borges '21, from the hockey team, and Edvinas Rupkus '19, from the basketball team. The Thoroughbred Society honors varsity athletes who achieve a GPA of 3.67 or higher. Managing a busy athletics schedule alongside academic is an impressive feat, and we are so proud of the hard work they put in! OP does it all!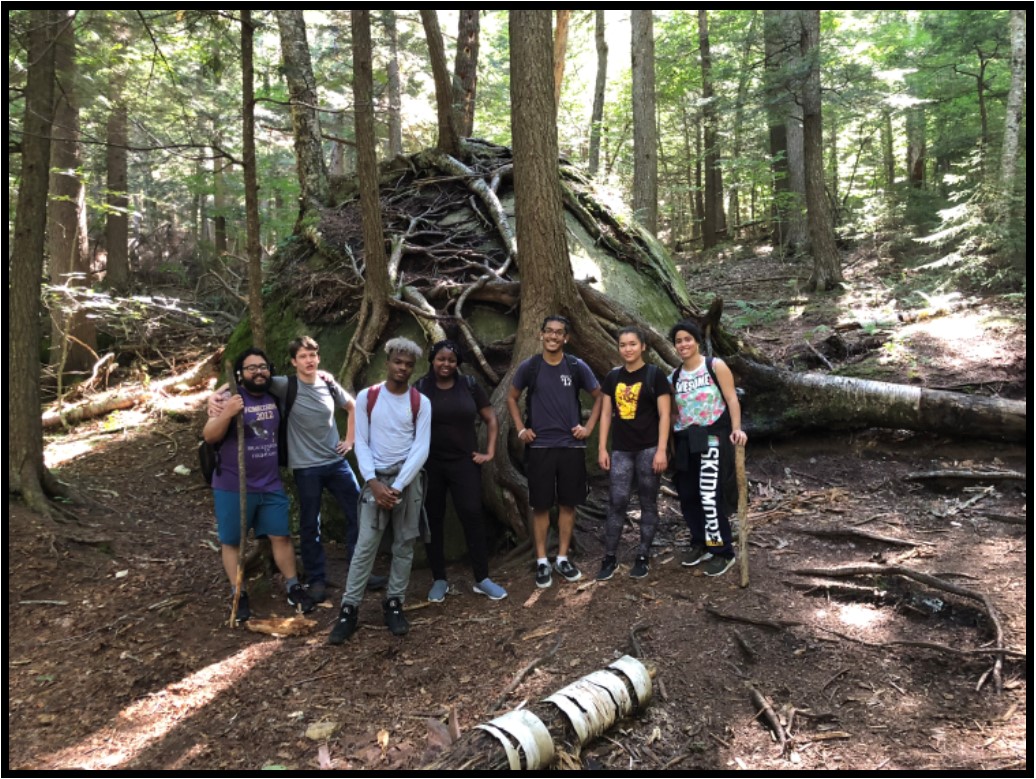 We're having quite a year so far, and we have much more planned for the winter and spring!
---
ALUMNI SURVEY
OP Alumni,
We want to know more about your time in Skidmore OP. As we strive to ensure that we're meeting all student needs and offering comprehensive support to everyone involved in OP, we would appreciate feedback on all of your experiences. What workshops and events were most valuable to you? What resources did you find absolutely essential? What additional support do you feel would have been helpful? What really stood out about OP?

We greatly appreciate if you would take a moment to complete the survey at the link below and to share your thoughts. Please help us to make the OP experience even better for future generations!

Click Here For The Survey.