Winter 2022 Opportunity Program Newsletter
a note from the director
Happy New Year, OP alumni, staff, faculty, and students! As I'm sure you all understand, the pandemic has really challenged the way we support our scholars, but creative thought matters! We have used Zoom, Slack, and even outdoor advising to make sure OP student needs are continuing to be met in a holistic manner.
We were excited to welcome the Class of 2025 in person for the Summer Academic Institute (SAI). And while things certainly have changed, wearing masks, social distancing, mandatory vaccines, and assigned seating assured the safety of students and staff. On Aug. 7, 35 OP scholars successfully completed the SAI.
During the fall semester, we were so happy to welcome all students back to campus for in-person learning. The hustle and bustle of students in the office — printing documents, meeting with advisors, and meeting in small groups — was music to our ears. It was a great reminder of how much we missed the students and space while working from home. But to ensure safety at all times, new guidelines were put in place in compliance with College and CDC guidelines. Hybrid offerings for activities and workshops allowed students to choose what made them most comfortable.
For the upcoming spring semester, we're excited to continue our Advocacy Day efforts (virtually), read applications for the Class of 2026, and continue to support our nearly 140 students.
In January of 2021, we said goodbye to Aaron Ray, assistant director of student outreach. Although we certainly miss him, we wish him nothing but success as the new director of Opportunity Programs at Hamilton College.
We're looking forward to another great year of exciting activities, student successes, and fun in 2022!
---
2021 events and programming recap
The most exciting news of all was … our return to in-person programming! Though the semester was not without its ups and downs (and the occasional quick shift to a video conference), we managed to put together an exciting assortment of events to entertain and support students. It's good to be back in the swing of things!
The inaugural event of the semester was the return of our annual outdoors trip! In fall 2021, we returned to Moreau Lake State Park for a day of fishing, picnicking, and frolicking in the woods. Folks weren't messing around either; students really got some lunkers! We hope to continue to build on this tradition with outings on campus in North Woods and throughout the region.
We also saw the return of another ever-popular event during the fall semester, as OP partnered with Wellspring, a local organization focused on relationship and sexual abuse, to host the Healthy Relationships event series. The two-day discussion covered a diverse range of topics and encouraged students to reflect, share, and ask questions about building positive relationships of all sorts in their lives.
Continuing this focus on themes of wellness and self-care, since we were all doing our best to keep it together throughout this challenging year, we developed an OP Fireside Chat monthly series to offer support and give students a place to discuss their experiences on a range of mental health-related topics. Highlights of these events included partnering with Ashley Chandler from the Counseling Center for a Managing Stress workshop and partnering with Chris Barnes from the Office of Student Diversity Programs for a discussion about imposter syndrome and student experiences on the Skidmore campus. The past few years have thrown a lot at folks, and we're doing our best to provide resources to stay healthy, happy, and focused.
One event we especially looked forward to was our first-ever Sophomore Social! The folks in the Class of 2024 really missed out due to the pandemic: a fully remote Summer Academic Institute, a first year at Skidmore stuck in almost all online classes, and all OP programming through a computer screen. We knew going into the semester that we had to get these folks together in person for a good time as soon as we could! Twenty students and the OP staff stepped out for an awesome night of dinner, conversation, and fun. A number of folks were meeting each other face-to-face for the first time!
With the office once again open to students, we were even able to indulge in some pre-pandemic-style fun with events like our OP Office Halloween Costume Contest. Throughout the day, a creative and hilarious cast of characters stopped by to say hello. When it was all said and done, though, Emily Marquez '23 took the top prize with her riveting portrayal of an old man in a diaper from the animated film Tangled. That's tough to beat!
Many of our students were involved in theater productions this semester as well. The mainstage show Somewhere - A Primer for the End of Days featured Fabian Rodriguez '22, Sophia Paulino Adames '22, Julian Tushabe '22, and Anne Jainta '25. Vicky Grijalva '24 and Justice Ripinga '24 were also involved in the production as management staff. We're so proud of all their fantastic work!
Once again this semester, OP's Growing Outstanding Aspiring Leaders (GOAL) Program created opportunities for a handful of students to further investigate their academic interests through a semester-long research mentorship. The projects that were developed this year included "Prison Nurseries" by Cheimi Reyes '24 , "Language Discrimination in the United States" by Justin Adams '23, "The Story of Medusa" by Erica Smith '22 , and "Newspapers and the Political Structuring of Black America" by Dee Bronner '22. These scholars treated us to thorough, original presentations of their findings as a grand finale to our fall semester!
As we cautiously look toward keeping in-person programming rolling through the spring, we already have a growing list of great events taking shape, including self-care discussions, Summer Experience Fund application workshops, a new edition of the OP Book Club, internship and career prep events, and a new edition of Cooking with Kelli! We look forward to a bustling — but safe — semester!
---
meet the StudentS of op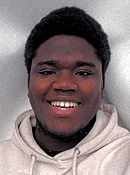 Darren Kissi '25
Hello, I'm Darren Kissi. I was born in New York City but grew up in Accra, Ghana. I'm the older of two kids, and I'm a first-generation college student. My higher education journey has been somewhat crazy, having gone to three high schools across two countries. This could seem disorienting to some, but the experiences from different areas informed my perspectives a lot. Skidmore was not a school I knew a lot about during my college search, but after applying and learning that I was accepted into the HEOP program, I shut down all other college interests and here I am now. Outside of school, I draw, swim, code, dance, and listen to music. Music is a big part of my life. I've also tried to make my own music, but we are not going to talk about that.
I plan on majoring in computer science, specializing in software development or programming. I want to work in a technology company to serve as an example for people like me. I want them to know that it is possible. Representation matters. The creation of software that could potentially make the world a little better is something I've always wanted to do. Bias in technology is also an aspect of life I want to tackle, making the information technology world a little fairer for everyone involved.
On campus, I'm still getting used to the dynamic of Skidmore, but I'm part of Ujima and African Heritage Awareness; these are both clubs targeting African and African American expression and togetherness. I do also plan on creating my own club aimed at bringing together almost every aspect of Skidmore.
Vicky Grijalva '24
My name is Vicky Grijalva. I am from Miami, Florida, and I'm a first-generation student. I plan to do a self-determined major in communications and digital media production with a minor in theater. I found out about Skidmore through a family friend, and he, as well as my high school college counselor, helped me with the application process. I did not know much about Skidmore, but the more I did my research about the College, the more I felt it was the right place to go. I decided to do early decision, which was a very nerve-wracking experience, but when I got my acceptance letter I was very happy. I had to read it twice to make sure I got in.
In my free time, I love to read, hang out with my friends, and bake. I have recently loved going on hikes, and being in upstate New York has allowed me to explore new areas while hiking with my friends. Doing a self-determined major has not been an easy process, but luckily, with my advisors and the resources Skidmore offers, I have been able to get an early start on my proposal and I have been able to find classes from different departments to help compose my major. With my major, I am thinking of getting a master's in film, but I most likely would want to work in a field that has to do with production or social media content creation for a company.
On campus this year I am a residential assistant, and I am part of the theater management team as a box office manager.
Haylee Vasquez '24
I am from Littleton, Colorado, and I have loved my hometown all my life! However, when it came time to apply for colleges, I knew that I wanted to explore what else the United States had to offer. After having visited New York twice before my senior year, I applied to Skidmore College and a plethora of other options spread all over the country. Ultimately, the Opportunity Program sealed the deal for me, and I accepted Skidmore as my new school!
It has been through OP and Skidmore that I have further developed my love for helping others. Currently, I am a peer health educator (PHE) and have been a part of the community-building committee since my first year. We plan our Friday Night Out events and collaborate with other clubs on campus to provide safe and substance-free activities for students. My intended major, gender studies, has also presented me with many opportunities to give back to my community back home and on campus. I have been active in the social justice arena since the sixth grade, and to fine-tune my feminist praxis and methodologies has been a privilege. I plan to continue the work of an intersectional and transnational feminist and raise up my family and community along with me on my journey of higher education.
I have also been lucky enough to work with amazing people in Murray-Aikins Dining Hall, Burgess, and the catering program on campus as well. These jobs, school, and PHE work hold a majority of my time, but when I am free I love to read, draw, and spend time with my two closest friends on campus. I have been so blessed with being a part of OP and the Skidmore community, and I hope to continue to make this campus a more welcoming, safe, and fun environment for all students. I am here for my family and loved ones, and taking care of them is my utmost priority in life
Luna Peralta '23
My name is Luna, and I am currently a junior from the Bronx, New York. When I began high school, I felt as though I was not challenged enough academically and it was a struggle to be an individual. My schedule was chosen, my classes were packed, and my safety was questionable. Once I transferred during my junior year, I was able to think for myself and take courses that truly challenged me. Yet, being at a predominately white school, it was the first time I realized the world was not made for people who looked like me. As a Black Afro-Latinx transgender woman, I learned that in order to be respected, I have to work harder and with caution. When choosing colleges, I still wanted rigor with enough safety where I could be myself. While Skidmore is a predominately white institution and it has its faults, the education it provides gives me the chance to get better opportunities once I get into the real world.
In the times I want to separate myself from life, I focus on photography/documentary work to capture the moments I felt the most peaceful. Coming to Skidmore, I was able to go into documentary work through MDOCS, which provided me the opportunity to work with professionals who advanced my skills. This, along with my major in environmental science, will be beneficial toward my future career, since I want to work in the documentary field in order to teach people about environmental issues. The overall work I've done with MDOCS has drawn me out of myself and taught me to advocate for myself.
During my time at Skidmore, I have found my voice through activism. I am currently the vice president of UJIMA, which I have been a part of since my first year. I will also be the president of Raíces this spring semester. Lastly, as one of the co-founders of Black Trans Abolitionists, I've been working with others to address and change the transphobic actions that queer students face on campus. I've learned a tremendous amount while at Skidmore, but my greatest lesson has been standing up for myself and the things I'm passionate about. While doing so, I will love myself and continue to take pride in who I am and who I will become.
Mariela Garcia '22
Hello! My name is Mariela Garcia, and I am a first-generation student studying management and business. Although Skidmore has become my second home, I reside in Brooklyn, New York.
Before attending Skidmore, I participated in a college preparatory program that motivates and prepares students for higher education. Upward Bound partners with schools based in Brooklyn to provide high school students with an academic and cultural enrichment process. Upward Bound is an intensive, year-round program that includes Saturday courses during the academic year and a six-week summer program. With the assistance of my college counselor, Sean Callaway, I was able to navigate the college process and apply early-decision to Skidmore.
Outside of my time at Skidmore, I volunteer for Basta, a nonprofit organization. As a remote intern, I help students navigate the college process and bridge the employment gap. While attending Skidmore, I work as an ambassador for the Career Development Center to provide career support for all class years.
---
Staff News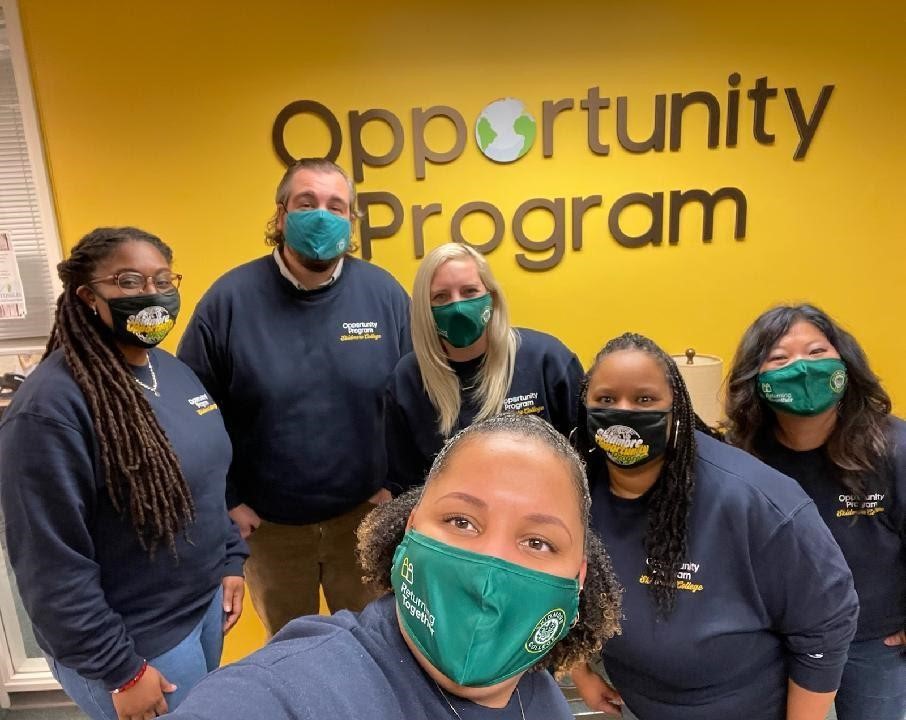 Kelli Johnson, director, really enjoyed being back on campus during the fall semester. However, the Summer Academic Institute taught us that faculty, staff, and students all had to re-adjust to in-person learning. While that transition proved to be challenging, Kelli is extremely proud of the OP family for supporting each other through such difficult times. It was also great to be able to meet (face-to-face) with colleagues across campus. The connections and collaboration allowed us to better serve students during unprecedented times.
Looking at the spring semester, Kelli is looking forward to traveling to Ohio to meet with folks at the Kettering Foundation as well as counselors, prospective students, and parents. There may also be an opportunity for professional development — something the pandemic had interrupted. And for the third consecutive spring, Kelli is really looking forward to coaching an IGR course. It is always a pleasure and treat to interact with students in the classroom.
Sade Moore, assistant director of student support and advocacy, continued to serve as an advisor primarily for students returning from medical and personal leaves or having academic difficulties. She developed programs in collaboration with the Office of Student Diversity Programs, Counseling Center, and Wellspring, a Skidmore College community partner. These programs were meant to bring students together to discuss important topics like imposter syndrome, intimate partner violence, stress, and anxiety, as well as practice coping strategies. Although these were some heavy topics, there were some great small-group conversations where the students had a chance to get personal and learn more about each other.
In preparation for the next academic year, Sade is participating on virtual panels and information sessions to meet with interested students and counselors. She and the director have also begun to review student applications for the Class of 2026! Outside of the office, Sade was re-elected to serve a second term as treasurer of the Higher Education Opportunity Program – Professional Organization.
Meghan Carpentier, coordinator of student success and retention, returned from Las Vegas to join us to work in person again in September. She is so happy to be meeting with students face-to-face again! The event she most enjoyed in the fall was the Sophomore Social, with over half of the class attending the program together for the first time in person. It was a great event with lively conversations and delicious food. Meghan is excited to continue to create programming opportunities for our students in the spring semester, likely to focus on sophomores declaring majors and professional preparation. She is also looking forward to attending a professional development conference again! On a personal note, Meghan got engaged on New Year's Eve and will be busy planning her upcoming wedding.
Adam Evans, learning associate for humanities/social sciences, was immensely looking forward to getting back into the classroom for the fall semester. His Academic Writing classes delivered on this excitement with thoughtful discussions and creative student projects. There's just no beating the in-person experience! Luckily, his classes also avoided any COVID disruptions. Outside of the classroom, one of the highlights of his semester was the fishing outing to Moreau Lake State Park. He was awed by the excitement — and success! — of students while on the water. Another highlight of the fall semester was teaming up with his officemates to compete in the annual Scribner Library Great Pumpkin Challenge. They put some intense work into their homage to Twenty Thousand Leagues Under the Sea! When not in the office, Adam escaped the pandemic blues by cooking, getting lost in the woods with his kids, and fishing.
Eun-sil Lee, coordinator of upper-class initiatives, had a busy fall semester advising, overseeing yet another GOAL program cohort, co-teaching Academic Transformations with Meghan, as well as attending some student events despite the challenges of the pandemic. She collaborated with the Office of Sustainability to coordinate the donation of 16 mini-fridges to incoming OP first-years and continues to oversee the OP mentor program with Meghan and Sade. She also participated in an advanced IGR workshop as well as a leadership training for gender-based violence and is looking forward to getting more involved in the IGR program on campus. On a more personal note, she is excited to have been a part of the successful first annual Saratoga Book Festival and is looking forward to the second one this coming fall. Additionally, her new puppy, Nola, is keeping her extremely busy when she's not at work.
Devin Madkin, administrative assistant, worked on getting back to a somewhat normal fall semester. She interviewed, hired, and trained work-study students. She also prepared the office for the incoming students and staff with COVID signage and policy guidance throughout the office. She helped students get the supplies and books they needed for class and continued to monitor the book and supply card usage. Devin continues to maintain the everyday office responsibilities and financial responsibilities, as well as marketing and social media. She also makes sure that staff have everything they need for on-campus events. Outside of the office, Devin enjoyed the holiday season with family and friends and continues to work on a healthier lifestyle.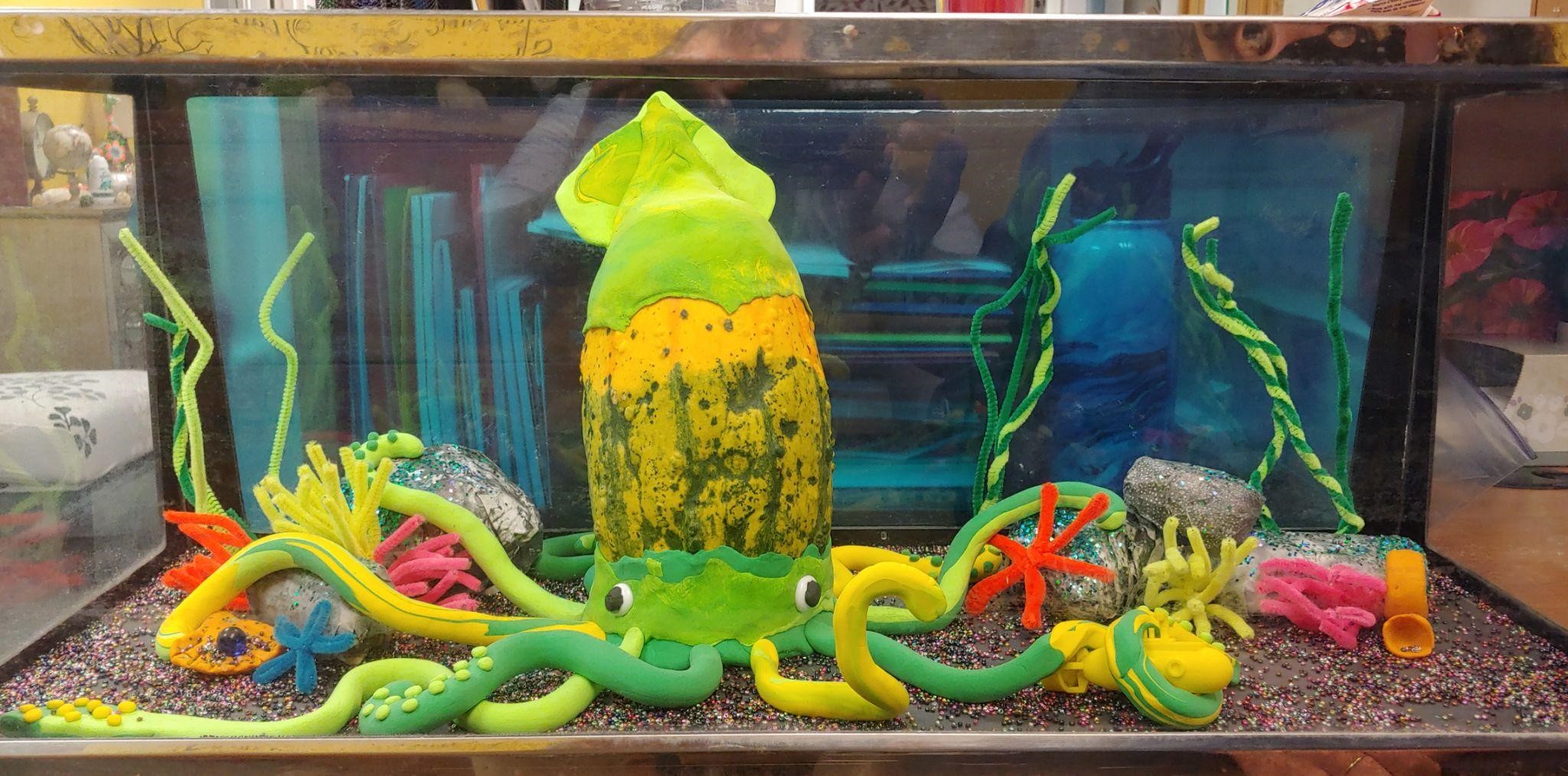 ---
ALUMNI news and events
Conversations with Alumni
The Conversations with Alumni series is a series of one-hour sessions created to foster connections and networking opportunities between current OP students and OP alumni. Each conversation hour is organized by industry or field of study. This past fall, we started off with a group of alumni who were in graduate school programs, to help students interested in grad school get the ball rolling. We also had two alumni who are traveling nurses share their experience not just with the NYU accelerated BSN program, but also their job trajectory after graduating from NYU. This spring, we hope to have three more sessions! We continue to look for any and all alumni who just want to share their experience with our current students, through one of these sessions or as a mentor. So please contact Eun-sil Lee if you are interested in participating or have any general questions about alumni engagement and events!
Alumni Interest Form
The Opportunity Program is excited to have our alumni connect with current students, and there are multiple ways to get involved. Please check out our Alumni Interest Form to complete a short survey regarding ways you might be interested in engaging current OP students.
Our Alumni Engagement Network!
As always, we continue to build our LinkedIn network to connect Skidmore OP students, alumni, and staff. If you're on LinkedIn, please join the group and get connected!