Reunion 2017: Giving and growing
"I wish Lucy Skidmore Scribner were here to see her baby today," said proud alumna Sibyl Waterman Haley '71. As Alumni Association president, Haley was opening the Reunion 2017 awards ceremony by reporting on Skidmore's recent advancements and thanking the audience for helping to make those accomplishments possible. President Philip A. Glotzbach remarked on just a few highlights, from the soon-to-be-built Center for Integrated Sciences to varsity team successes to the contributions of alumni and parents in several business and career-preparation programs for students.
Alumni Association awards went to 11 graduates, ranging from the classes of 1952 to 2012, recognizing their creative thought, distinguished achievement and outstanding service. In addition, a veteran trustee was named an honorary alumnus. Many records tumbled as reunion-class giving results were announced to whoops and cheers—and a gasp for the 50th-reunion dollar total.
Under a cool spring sun, alumni shared campus tours, fun on the greens, golf and yoga, as well as faculty minicolleges, discussions and performances and gala class dinners, followed by dancing and fireworks.
Awards
The Creative Thought Matters Award of Distinction was bestowed on Margaret "Moddy" Gentile McKeown '72, an award-winning scholar and innovator in reading comprehension from elementary to high schools. She told the Reunion audience that she learned from Skidmore faculty and also from her fellow students, who modeled "grace under pressure, leadership and character development." She is grateful that "this institution, which nurtured me—and kicked me in the pants when I needed it—takes pride in me."
Barbara Underhill Collyer '52
Two alumnae earned inaugural Jacqueline M. Jung '61 Lifetime Service Awards. Skidmore's "primary ambassador" for its Legacy Society of bequest donors, Barbara Underhill Collyer '52 noted that she was at Skidmore for just four of her 86 years, but "I made those four years last my whole life, because creative thinking makes the high spots and the hard times in life so much better." And volunteer leader Florence Andresen '57, noting Skidmore's great advances over the decades, quipped that the food was a lot worse in her day: "No wonder it took so long to get the boys here."
Susan Gottlieb Beckerman '67
The 50th-Reunion Outstanding Service Award went to tireless fundraising volunteer Susan Gottlieb Beckerman '67. "I give because of my two mothers," she said. Her own mother set an example of service, and her alma mater provided financial aid as well as firm friendships made as both a student and an alumna.
Nancy Wells Hamilton '77
Five alumni received Outstanding Service Awards. Terry Tiffany Sullivan '62 told the crowd, "My life has been enriched by volunteering for Skidmore, and this award is a capstone moment for me." Sally Huling Hilderbrand '67 said simply, "I can't do enough for Skidmore because of how much Skidmore did for me." Nancy Wells Hamilton '77 reflected on Oprah Winfrey's Commencement remarks about gratitude and said, "Skidmore is still my sanctuary, the place that means so much to me." Angela Foss '82 confessed, "I get so much out of volunteering for Skidmore that it's strange to be honored for it!" Andrew Hughes '92 thanked his wife and kids, his "Skidmore family of staff, students, and alumni," and his mother, who always supported his efforts.

Melvis Langyintuo '12
Melvis Langyintuo '12 won the Palamountain Award for Young Alumni Achievement, honoring his success in high finance (including being named one of the best basketball players on Wall Street) and also his support for child welfare and education in needy communities in his native Ghana and elsewhere. He cited "the support, guidance, and love" he received, especially from Skidmore, which, he said, "made me the Melvis I am today."

Emily Carnevale Mopsik '07
Emily Carnevale Mopsik '07 was given the Porter Award for Young Alumni Service. As scholarship recipients themselves, she and husband Jerome Mopsik '06 have chaired the Palamountain Scholarship benefit for Skidmore. She said she gives back because Skidmore "supported me in ways I'm still coming to appreciate."

Charles Buchanan
Charles Buchanan, longtime vice president of Albany International and a Skidmore trustee since 1981, was given a class ring and named an honorary alumnus. He has said he's grateful to have served with so many impressive advisors on the board, adding, "Someday I will leave the board, but now I will be a Skidmore alum until I die!"
Read about the Alumni Award recipients.
Reunion Class Giving
A gasp and then thunderous applause greeted the announcement of the gift from the Class of 1967: Its $3.2 million was the second-largest 50th-reunion gift ever at Skidmore. To make it happen, one classmate issued a $50,000 matching pledge, and another promised to match Presidents Society-level gifts. Among the records set by the gift effort was its 21 members of the Presidents Society. Led by the fundraising team of Susan Gottlieb Beckerman, Beverly Harrison Miller, Christine Wilsey Goodwin and Sally Huling Hilderbrand, the class was pleased to announce that its class gift would fund 23 students this summer—15 in faculty-student research and 18 in SEE-Beyond internship or other experiences—who otherwise would have had to miss these opportunities in order to take a paying summer job.
In all, 12 class records and three Reunion records fell this year.
The Class of 1992 set a 25th-reunion record for annual giving, with $153,397 for the Skidmore Fund, while its total gift of $478,331 was a new class record. The 10-year-reunion Class of 2007 broke a class record with $53,634, and the Class of 1947 set a new 70th-reunion bar with its four donors at the Presidents Society level.
With its $202,253, the Class of 1987 shattered its record for total dollars, and 1977 also broke its previous gift record, raising $309,465. Alumni from 1982 had a class-record 16 Presidents Society donors, and those from 2012 achieved a new fifth-reunion mark of 16 in the Presidents Society as well as class records for annual and overall giving.
The giving total for Reunion 2017 came to an impressive $6.2 million, from a total of 1,498 reunion-year donors and the work of nearly 200 volunteers.
Watch the Highlights
Photo Gallery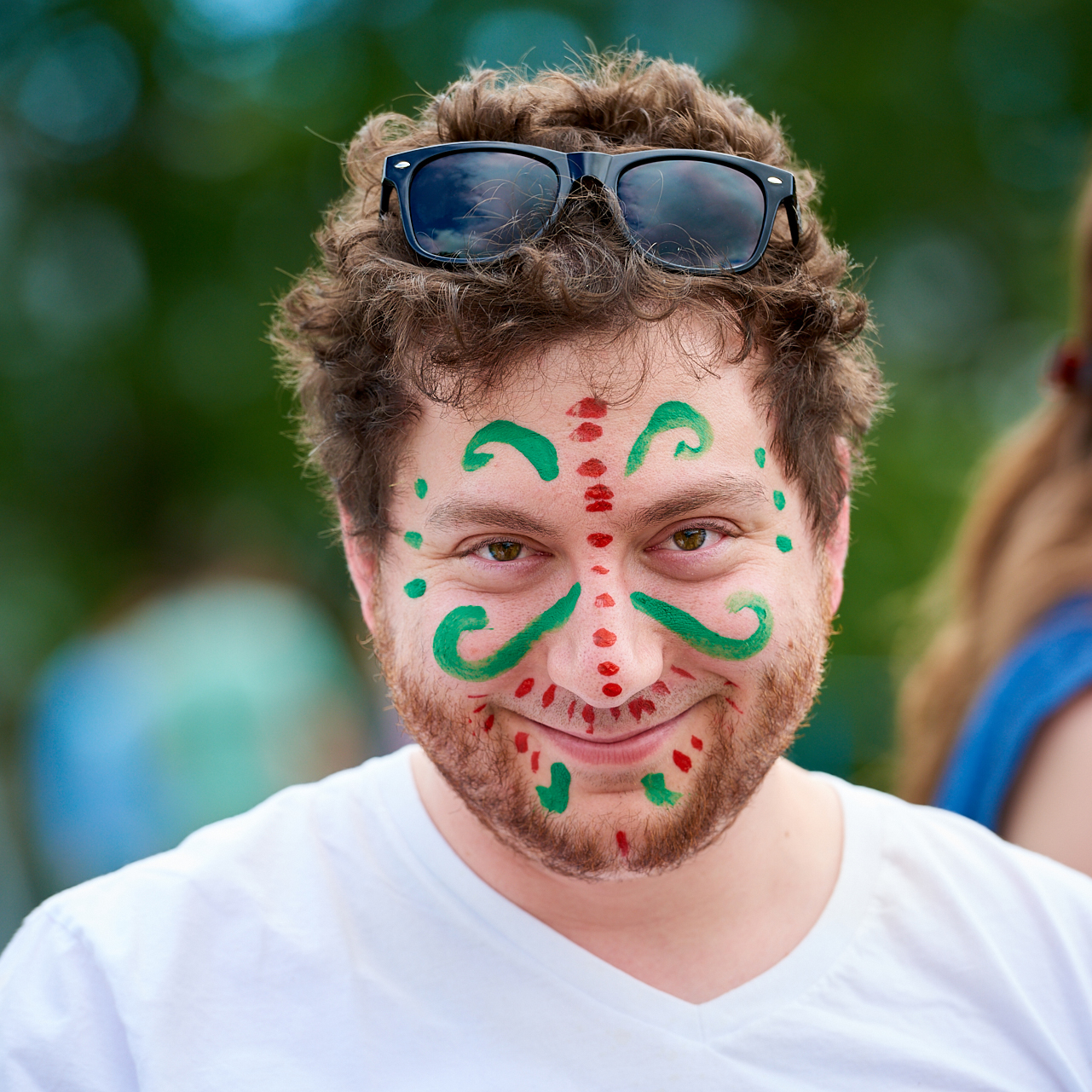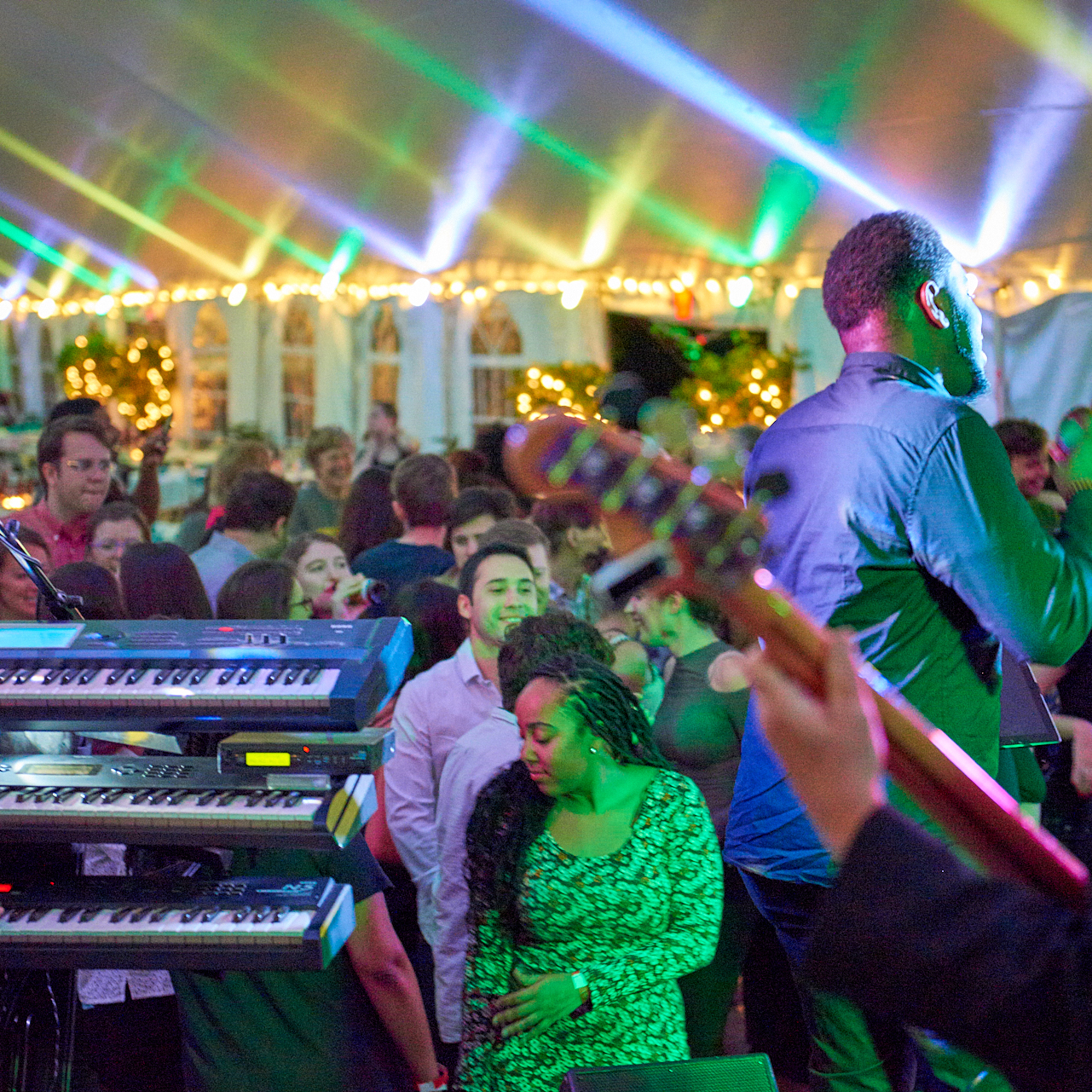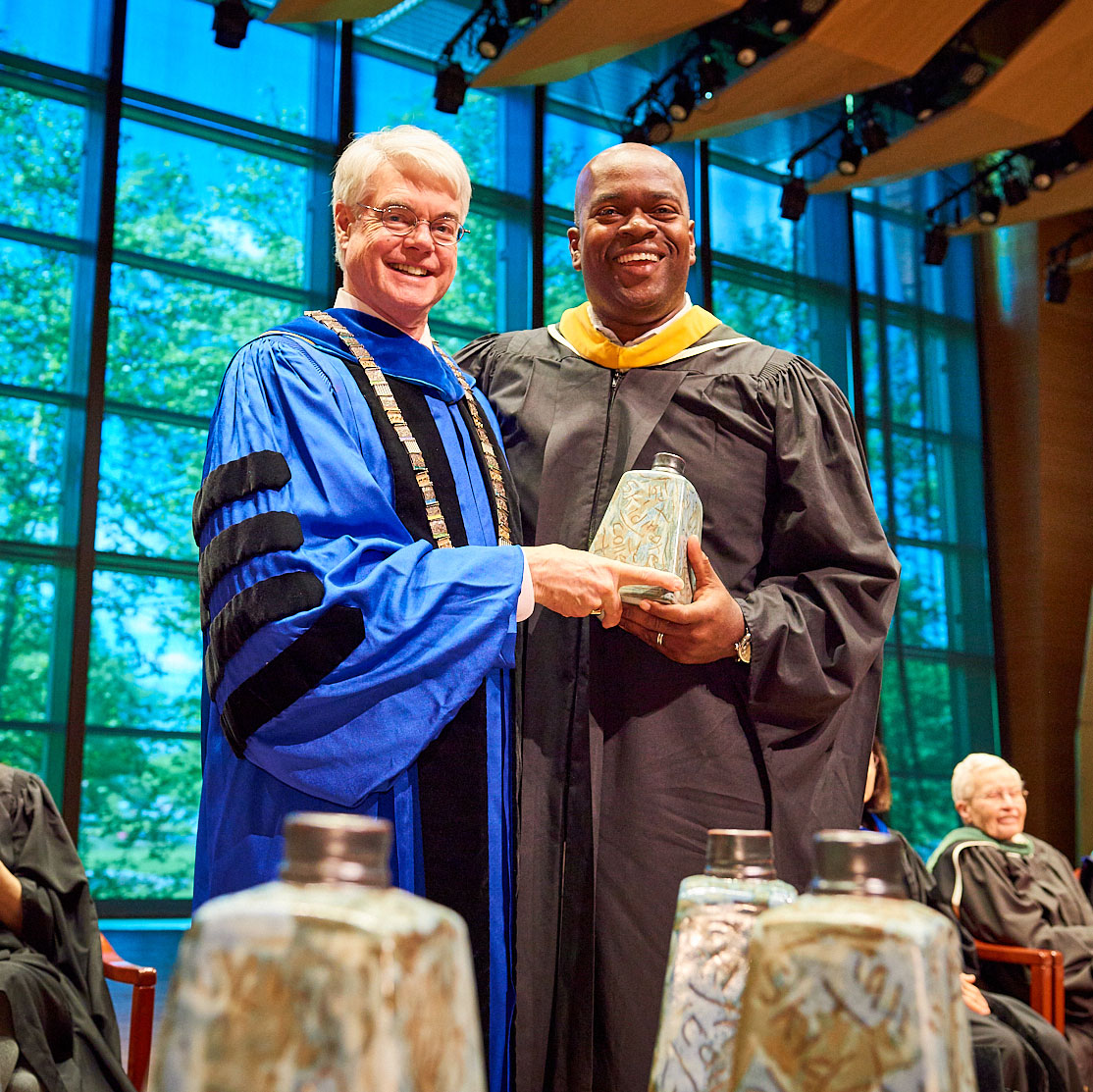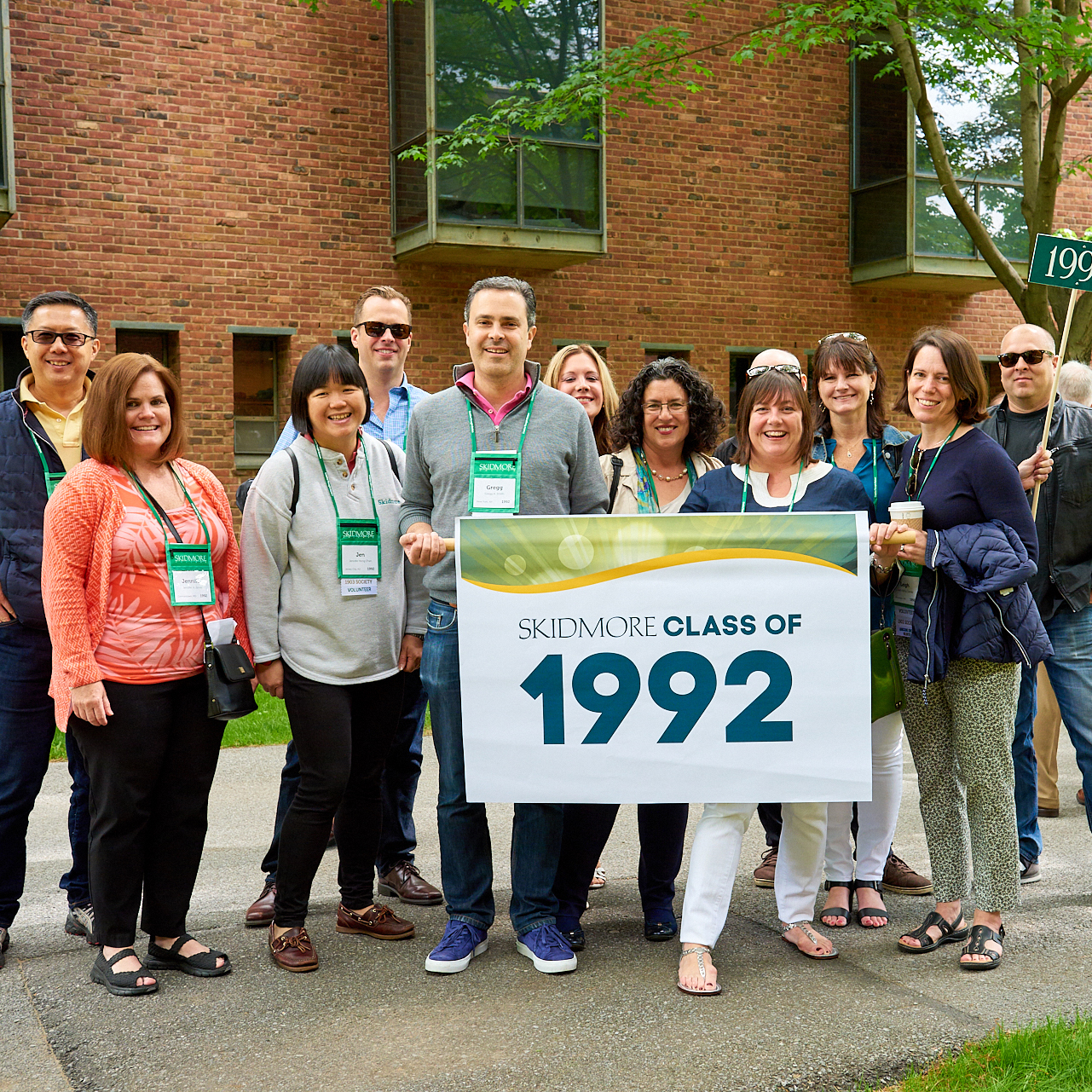 Altagracia Montilla '12 documented the excitement of Reunion 2017 on Snapchat! See more stories by following SkidmoreCollege.
#Skid4Life