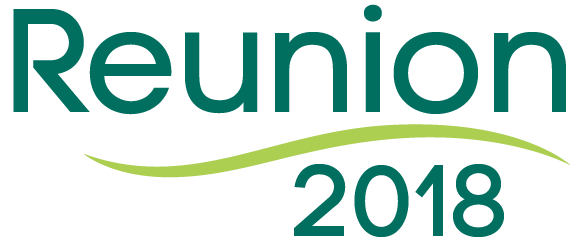 May 31 - June 3, 2018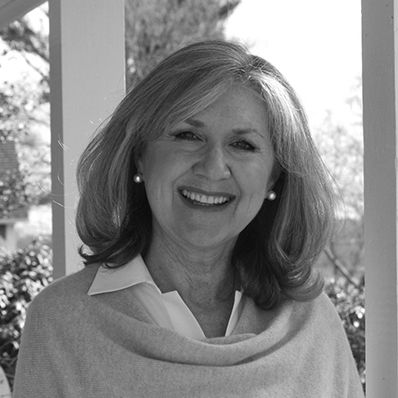 Melissa Milstein Jacobson '81
Chair, Awards Committee
Alumni Association Board of Directors Award Recipients
On June 2, 2018, a group of Skidmore alumni will be recognized during Reunion Weekend at the Alumni Association Recognition Ceremony for their professional and life achievements and contributions to the College (featured below). They will be selected by the Alumni Awards Committee, which will begin considering nominations in the fall and meet in early February 2018 to make their selections.
One of the most gratifying experiences of being a Skidmore alumna/us is the opportunity to recognize and celebrate the accomplishments of one of our own. The Alumni Association Board of Directors actively seeks to identify alumni who deserve to be recognized for their achievements. If you know a Skidmore alumna/us who meets the criteria for one of these awards, visit the Call for Nominations page to learn more and fill out a nomination.
Reunion 2017 Awards Recipients
Margaret "Moddy" Gentile McKeown '72
Creative Thought Matters Award of Distinction

Dr. Margaret "Moddy" Gentile McKeown '72 is widely known for her work as senior scientist at the University of Pittsburgh's Learning and Development Center. Her award-winning research on how young learners acquire language and develop cognitive skills is providing an evidence-based foundation for instructional design and teacher professional development programs nationwide. A highly sought-after speaker at pedagogy conferences, Moddy is a valued consultant to school districts and publishing companies. Her many honors include a Pitt Innovator Award in 2007, induction into the International Reading Hall of Fame in 2008, and recognition as a fellow of the American Research Association in 2010. Most recently, Moddy received the 2016 AERA Vocabulary Researcher Award. A Skidmore elementary education major, she has generously endowed a fund that helps the Education Department provide students with field experiences in local, urban schools.



Barbara Underhill Collyer '52
Jacqueline M. Jung '61 Lifetime Service Award
A retired professor of physical education, Barbara Underhill Collyer '52 has focused her time and talent on ensuring that her alma mater continues to thrive—and that deserving young people receive the gift of a Skidmore education. The lifelong equestrian and sportswoman is passionate about increasing scholarship opportunities and enhancing Skidmore Athletics. As longtime chair of the Legacy Society Advisory Council, she has helped champion the benefits of planned giving. Collyer served as an alumna trustee from 1996 to 2000, helping lay the groundwork for the College's 21st Century initiatives and has been an essential partner in every Skidmore capital campaign. These prodigious efforts earned Barbara an Alumni Association Outstanding Service Award in 2002. Instrumental in efforts to upgrade the crew team's Saratoga Lake boathouse, Barbara was inducted into the Friends of Skidmore Athletics Hall of Fame in 2009.
Florence Andresen '57
Jacqueline M. Jung '61 Lifetime Service Award
Visionary educator and award-winning civic leader Florence Andresen '57 was one of the first female superintendents of a public school district in the country. In retirement, she has continued to marshal her expertise in community organizing and fundraising to benefit the city of Saratoga Springs and most especially, her beloved alma mater. As a College trustee and VP for annual giving on the Alumni Association Board of Directors, Florence helped strengthen the College's fiscal health, physical plant, and capacity to provide scholarships. The first woman elected president of the Saratoga Rotary, she raised over $1 million for college scholarships as founder and longtime VP for the Saratoga Rotary Education Foundation. When Florence took on chairing the Palamountain Polo Benefit in 2000, she transformed the luncheon into the highpoint of Saratoga's summer social calendar. From class president to Legacy Society Advisory Council member, this devoted alumna's service has truly been "a labor of love."
Susan Gottlieb Beckerman '67
50th Reunion Outstanding Service Award

While building a career in stock brokerage, accounting, and IT consulting, Susan Gottlieb Beckerman '67 has devoted decades of extraordinary service to Skidmore that include key leadership roles. A longtime Skidmore trustee, Susan's work on the Student Life, Advancement, and Executive committees has contributed to the College's enhanced academic resources, expanded campus facilities, and the elevation of Skidmore's status as a premiere national liberal arts college. Susan is a skilled and prolific fundraiser, serving as New York City chair of the Friends of the Presidents Committee, an Executive Committee member for several capital campaigns, and a member of the National Annual Fund Advisory Committee. A proud member of the Class of 1967, she has volunteered as a class agent, FOP chair, and fund chair. In 2002, Susan was honored with an Outstanding Service Award from the Alumni Association Board of Directors. Her generosity has also benefited other institutions; Susan has supported innovative programs within the Philip and Muriel Berman Center for Jewish Studies at Lehigh University.


Terry Tiffany Sullivan '62
Outstanding Service Award

Terry Tiffany Sullivan '62 used her business degree as a springboard to becoming an influential human resources executive in the newspaper industry. The retired VP of human resources at USA TODAY made her mark as an innovator throughout her career. She credits much of her success to the quality of her Skidmore degree and has been repaying her alma mater with her time and talent for over 50 years. While serving two terms on the Alumni Association Board of Directors she oversaw initiatives that sparked unprecedented levels of engagement among Skidmore alumni. A former member of the Celebration Campaign Executive Committee and the national Friends of the Presidents Committee, Terry has served as a two-time class historian, reunion planning committee member, and class fund chair. She was instrumental in promoting increased giving for milestone reunions. The veteran Skidmore-Vero Beach, Florida volunteer celebrates her 55th Reunion as a class agent.


Sally Huling Hilderbrand '67
Outstanding Service Award

A lifelong educator and former school superintendent, Sally Huling Hilderbrand '67 has been a dedicated alumna volunteer for decades. She has eagerly stepped in to help her beloved Class of 1967 celebrate Reunion in a range of roles, including reunion chair, gift planning chair, historian, and hospitality chair. A multiple-term class president, she is a longtime class agent and proud member of the Presidents Society. Sally credits Skidmore's strong interdisciplinary focus for producing a uniquely valuable education degree that positioned her for success as a leader in curricular and instructional design for a large school district. She is especially passionate about providing scholarship support for students from single parent families. Sally represented Skidmore at the inauguration of Ursinus College's seventh president in 2015.
Nancy W. Hamilton '77
Outstanding Service Award
Nancy W. Hamilton '77 has been consistently lauded as one of the Best Lawyers in America. The psychology major, who earned a J.D. from the University of Houston, is a partner at Jackson Walker, LLP in Houston, where she specializes in First Amendment litigation and intellectual property cases. She is also one of Skidmore's most dedicated alumna volunteers, starting with her involvement in the Wide Horizons Campaign in 1978. Today, Nancy is a member of the College's Board of Trustees and chairs its Advancement Committee. She continues to guide her alma mater into its next national fundraising effort as chair of Skidmore's Campaign Executive Committee. Nancy's many leadership roles include VP for annual giving on the Alumni Association Board of Directors, membership in the President's Advisory Council, and chair of her 30th reunion. She and husband Chip enjoy hosting Skidmore alumni and admissions events at their Texas home.


Angela Foss '82
Outstanding Service Award
Business consultant Angela Foss '82 built a successful career in healthcare administration at the Harvard School of Public Health and Boston's Brigham and Women's Hospital. But this enthusiastic alumna has always made sharing time and talent for the benefit of alma mater a top priority. The veteran Skidmore-Boston regional group officer and class secretary was elected to the Alumni Board of Directors as chair of reunions, setting the standard with her own extensive experience planning memorable reunions for the great Class of 1982 (a role she reprises for her 35th.) A seasoned fundraiser, Angie is a former member of the Legacy Society Advisory Council and class fund chair. She has also helped facilitate Skidmore's Boston-area career networking initiatives. If it happens in Boston and is related to Skidmore, it's a safe bet that Angie Foss is involved.


Andrew Hughes '92
Outstanding Service Award
Andrew Hughes '92 is founder and principal at HD Advisors, a firm that connects corporations and other large-scale institutions with insurance and financial products and provides asset management services. A scholarship student, Andrew has been "paying it forward" by using his executive acumen and creative ideas to both strengthen his alma mater and provide the next generation of students with the opportunity for which he is so grateful. This former business major, Thoroughbred Lacrosse MVP, and head resident has served in a remarkable array of volunteer roles. Currently VP for alumni giving on the Alumni Association Board of Directors, Campaign Executive Committee member and class Presidents Society Chair, he is a former alumnus trustee. Andrew, whose big heart has touched classmates and fellow alumni athletes in ways large and small, now lives part-time in Saratoga Springs.



Emily R. Mopsik '07
The David H. Porter Award for
Young Alumni Service
Emily R. Mopsik '07 values community above all else—and at Skidmore, she discovered a learning community that continues to her inspire her work as an educator in Saratoga Springs public schools. The education studies major stepped up to co-chair the Senior Gift Campaign in gratitude for the scholarship support that helped her, as well as husband Jerome Mopsik '06, receive a Skidmore education. As co-chairs of last year's Palamountain scholarship benefit, Polo by Twilight, the couple doubled the number of younger alumni in attendance and produced record-breaking results. Emily has also led efforts to introduce young alumni to the benefits of volunteerism and philanthropy. She is class Presidents Society chair and heads up the Young Alumni Presidents Society Advancement Council Executive Committee. Active in the community, Emily is a former fundraising chair for the Saratoga Reads literacy initiative and volunteers at the Children's Museum of Saratoga.

Melvis Langyintuo '12
Joseph C. Palamountain Award for
Young Alumni Achievement
Melvis Langyintuo '12 is one young alumnus who is all about giving back—to his alma mater and other communities close to his heart. The honors economics and management major is a global trader at Goldman Sachs who has distinguished himself as someone to watch, both as a trader and as one of the top basketball players ever to work on Wall Street! But he has also shown an endless capacity to help others, starting in his sophomore year, when he co-created a Davis Project for Peace proposal that established a sports complex and daycare center for an impoverished community in Swaziland. Today, Melvis volunteers as a member of the Alumni Association Board of Directors Nominating Committee and the National Annual Fund Advisory Committee, as well as a regional volunteer, class agent, and career mentor. Outside Skidmore, he has championed fundraising efforts that support cancer research and alleviate poverty in the developing world.

Charles Buchanan
Honorary Alumnus
Retired Albany International executive Charles Buchanan sets "the gold standard" for what it means to be a responsible civic leader. As a Skidmore trustee since 1981, he has influenced virtually every aspect of the College's growth into a top-ranked national liberal arts institution and contributed to its unique character as an incubator for creative thought. His financial expertise has guided Skidmore's Audit, Finance and Investment committees through during critical stages in the College's evolution, building a robust and sustaining fiscal foundation for decades to come. Regional chair for Skidmore's Celebration Campaign, Charles has held leadership positions in every national fundraising initiative since. He and his wife, Charlotte, are devoted supporters of Skidmore's Special Programs; they established the Don and Judy McCormack Endowed Visiting Artist Scholar Residency in 2004. The Buchanans also contribute to a range of regional and national nonprofits dedicated to the common good.