Skidmore's North Woods
Winter Trail Report
Please note that trail reports are on pause starting Friday, February 26, as campus is on Alert Level 3.
Updated: Friday, February 19 at 2:00pm
Ice earlier this week and light snow fall on Friday morning have made the trails slick and treacherous. Microspikes are encouraged to ensure steady and safe footing. Reference the map below for trail segments that are prone to dangerous ice. In addition, be careful by the boardwalk on the Orange Trail at trail marker 66. As temperatures hover in the mid to low 30's for the coming week, visitors should continue to be cautious for ice.
Recommended Equipment: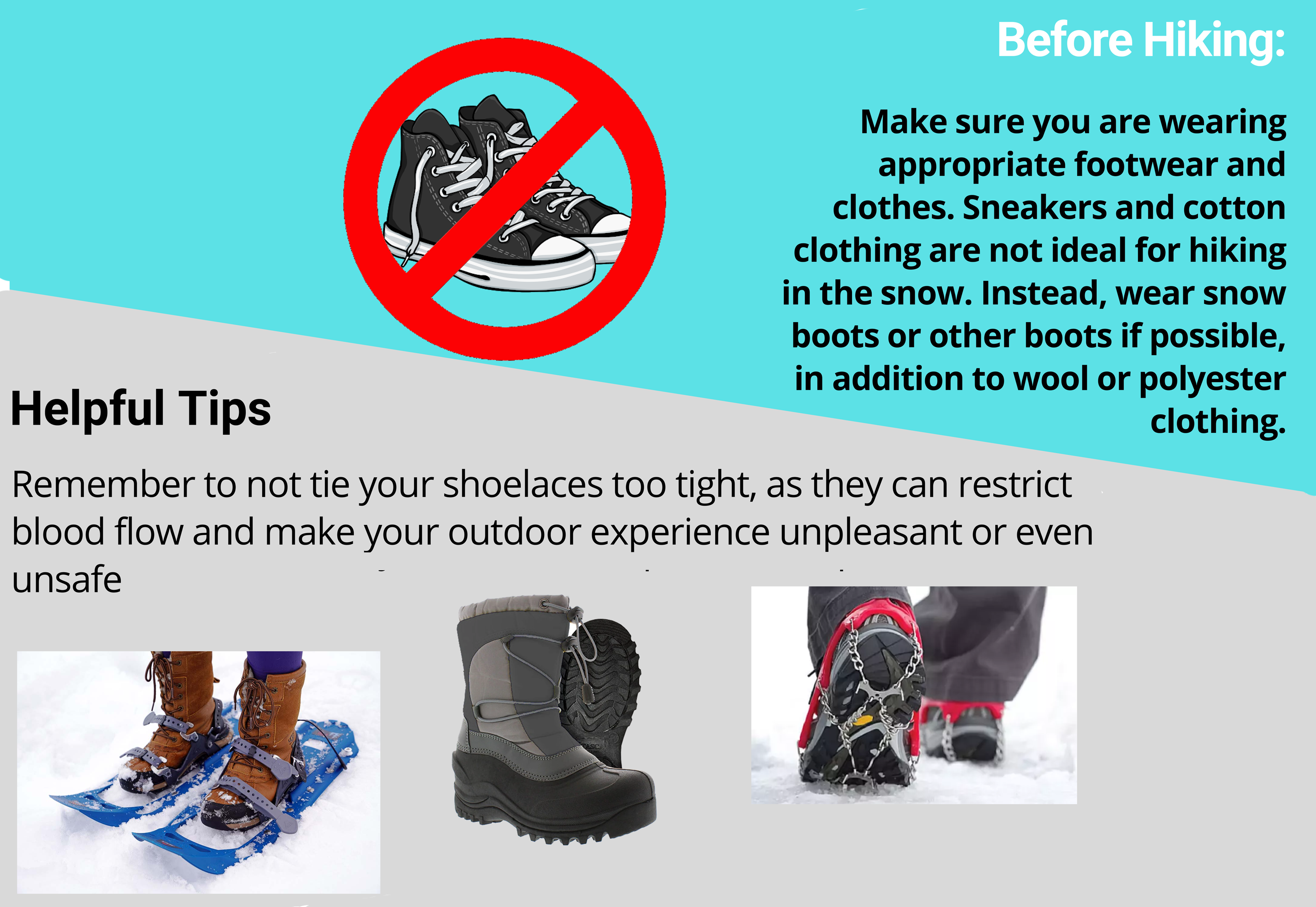 Sturdy boots to keep feet warm and dry. Snowshoes or micro-spikes may be helpful on steeper terrain. Tennis shoes/sneakers are not recommended.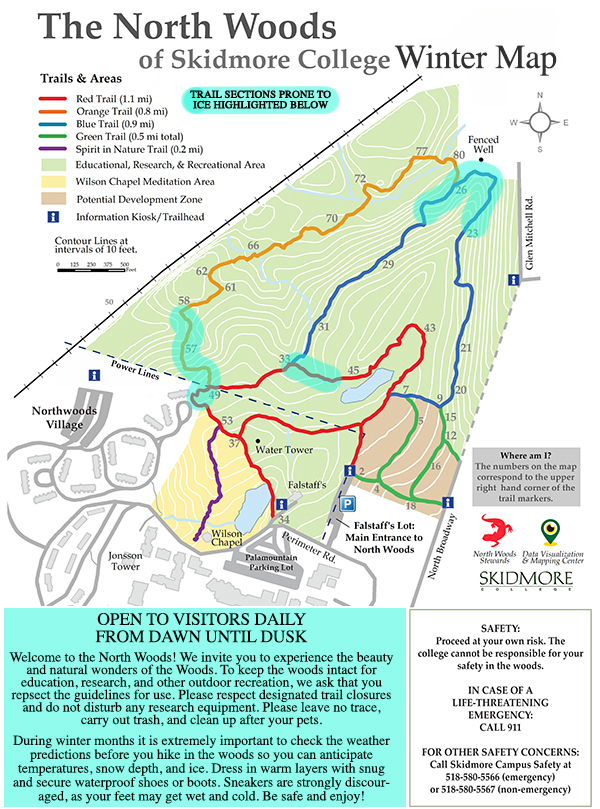 Skidmore College owns a unique and valuable resource in its North Woods, a regional treasure of flora and fauna in an interesting complex of ecosystems. The North Woods comprises approximately 150 acres and is used by Skidmore and the Saratoga community alike. The woods are a place where people can connect with nature through meditation, cross-country skiing, walking, hiking and running; they also serve as Skidmore's outdoor laboratory. More than 30 courses across the college rely on the North Woods, and numerous research projects are based in the North Woods each year.
Please explore the website to learn more about the history and ecology of the North Woods, as well as past and current projects of the North Woods stewards and rules and guidelines for use of the North Woods.
Everyone has a favorite nook or cranny. Individuals have formed havens and hideouts in our small forest for more than 50 years. They lie tucked inside our beautiful North Woods.