Small hydro
In January 2013, a conversation between Mike Hall, then director of financial planning and budgeting at Skidmore, and alumnus Omay Elphick '93 of Gravity Renewables led to an opportunity at a historic small-hydro facility. The facility, originally built in the early 1800s, sat on an existing fault line and waterfall in Stockport, New York. Years of inadequate funding, however, threatened the future of the site. In 2014, Skidmore College and Gravity Renewables finalized an agreement that would revitalize the dam and expand the college's renewable energy portfolio. After a multi-year restoration we estimate that Chittenden Falls will eventually generate about 18% of the college's electricity needs. The project was made possible through favorable new remote-net metering legislation and upon its completion became the first remote-net metered small-hydro project in the United States. The facility, about one hour south of campus, includes a small classroom for the Skidmore community to use during class trips and tours.
Exemplifing sustainability by simultaneously improving environmental, social and economic well-being. This small-hydro facility takes advantage of a natural abutment, which means that there is minimal impact to the surrounding natural and built environment, and it is a low-impact source of power. In addition, it provides important economic benefits to the Stockport community by strengthening the town's tax base, maintaining local jobs and increasing local spending. The project also preserves a piece of our cultural heritage. There is an inter-generational pride associated with historic infrastructure like this, and there are many positive social benefits to keeping these facilities alive.
Click here to learn more about the power, history, infrastructure and impact of this historic facility.
Photo by Charlie Samuels.
Chittenden Falls Hydro Data
996 ft3/s
Avg. Daily Flow
CO2 Emissions
11,589 metric tons
The total amount of Carbon Dioxide avoided since Skidmore acquired the facility.
Gasoline

1,332,069 gallons
Total amount of CO2 avoided is equal to this many gallons of gasoline consumed.
Vehicle Miles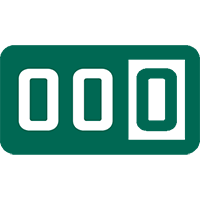 28,404,403 miles
The total amount of CO2 avoided is equal to this many miles driven in a family sedan.
Barrels of Oil
26,951 barrels
Total amount of CO2 avoided is equal to this many barrels of oil consumed.
Home Electricity Use
1,737 houses
The total amount of energy generated is enough to provide electricity to this many houses for one year.
Number of Trees Planted
297,154 trees
It would take this many mature trees one year to reduce the total CO2 avoided.

Railcars of Coal

63 railcars
Total amount of CO2 avoided is equal to this many railcars of coal.


Last update 09/28/2021 at 12:15pm