The Watershed in Pictures
Photography by Adam Wallace and Josh Gerritsen
Layout and design by Adam Wallace
This project uses digital photography in an interactive web-based format which gives the viewer the opportunity to explore the wateshed. Photography from "Saratoga Water" and "Contested Waters" is used in this project and is presented in a unique and dynamic way.
Originally designed by Adam Wallace for an HTML website in Flash, the images have been transferred to this new website in a different presentation in order to preserve the project in a new way.
The Watershed
The Headwaters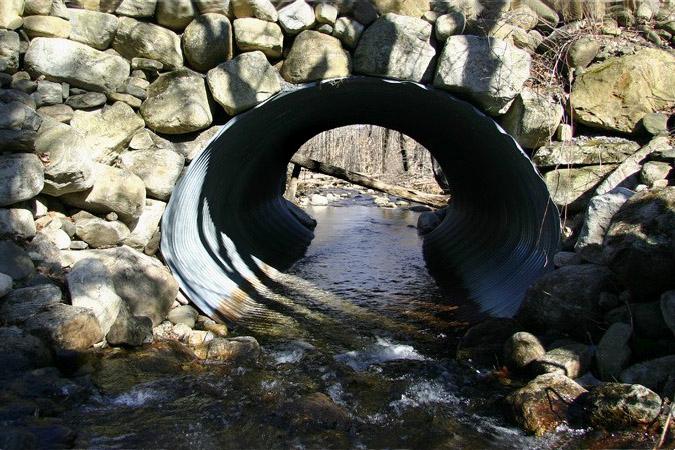 The Main Branch
Saratoga Lake
The Lakes
Saratoga Lake, Day
Saratoga Lake, Night
Loughberry Lake
---
About the Contributing Projects
Contested Waters (2006)
Photography by Adam Wallace and Josh Gerritsen
This project uses photography to explore the natural and human influences on the Saratoga Lake watershed. Starting at the headwaters of Kayaderosseras Creek and ending at the Saratoga Lake outflow at Fish Creek, this exhibition provides a visual context for understanding the competing interests that affect the surrounding watershed. This project was presented in an installation of 20 hanging photographs in the Dana Science Center in May 2006.
Saratoga Water (2006)
Photography by Adam Wallace
This project analyzes the current drinking water source for Saratoga Springs, Loughberry Lake, and the potential future drinking water source, Saratoga Lake, through artistic photography. Using unique lighting and angles, this project asks the viewer to take a new look at these important bodies of water. This project was done as an independent study in the fall of 2005 and was presented in an exhibit in Case Gallery in February 2006. The show of 15 framed prints was later installed in a hallway in Dana Science Center.