Alumni Affairs and College Events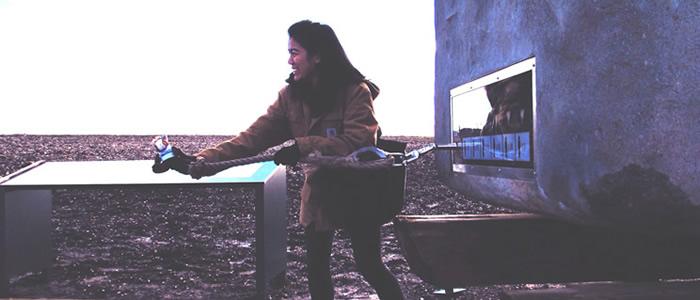 Alumni News
Few Skidmore alumni have navigated the emerging world of social media with greater success than David Balter '93. He'll share his perspective on the changing virtual landscape tonight in Gannett Auditorium at 7 p.m.
Sharing a passion for storytelling and a board game they aim to deploy on multiple platforms, three seniors won the $20,000 top prize in the competition's fourth year.
The entrepreneurial spirit of Skidmore students will be abundantly on display this Friday, April 11, as six teams compete for $35,000 in prizes in the Fourth Annual Kenneth A. Freirich Business Plan Competition.
In no other month at Skidmore do the creativity, innovation and achievement of students, faculty and alumni flower more abundantly than in April. Scheduled over the next 30 days are some 70 events.
Creative Thought Works
Anne Alzapiedi '86
Sometimes the worst events bring out the best in people. For Anne Alzapiedi '86, it was the horror of the Newtown, Conn., shootings.
Read More
Of Note
Check out video of Boston alumni networking at March 14 Transitions & Transformation career event.