Camp Northwoods Staff
Ellen Mattison – Camp Co-Director
This is Ellen Mattison's eighth year with Camp Northwoods. Ellen received her Master of Science in Literacy at SUNY Albany in 2013, Bachelor's Degree from State University of New York Geneseo in Childhood Education and Special Education in 2010. Ellen teaches third grade in the Saratoga Springs City Schools. In her free time, Ellen loves spending time with her family and friends, being outdoors and going to the beach, reading and shopping! She is looking forward to another fun-filled summer spent at Camp Northwoods!
Jake Zanetti– Camp Co-Director
A Physical Education Teacher at Lake Avenue Elementary School, Jake Zanetti, rejoins Camp Northwoods' staff for his fourth year. Jake graduated from Saratoga Springs High School in 2005, SUNY Cortland in 2009, and Canisius College in 2012 with a Master's Degree in Differentiated Instruction for P.E. When not teaching or coaching (soccer, wrestling, and track) he spends free-time with family and friends, boating, traveling, and exercising. During the summer months, Jake also works at Genesee Valley Rotary Camp, as well as his own instructional pole vault camp.
2015 Staff - Smiling Face for 2016 to be confirmed soon!
Sophia DiRaldo – Counselor
Education: Saratoga Springs High School class of 2015, Fashion Institute of Technology Class of 2019 - pursuing a degree in Textile/Surface design
Experience: Lifeguard at McGregor Links, swim instructor and lifeguard at the YMCA, babysitter for multiple families
Certifications: CPR, lifeguard, first aid
Interests: Art, playing piano, ukulele, and guitar, swimming, tennis, fashion, reading, and camping
Dominic Gina – Counselor
Education: SUNY Albany, Class of 2015; pursuing a Literacy M.S. Degree
Experience: Worked 6 years as a summer camp counselor. I also worked at an after and before school program with elementary age children. I have classroom experience with elementary students as a substitute teacher. I was the site supervisor for an enrichment program at the YMCA.
Interests: I like to challenge myself at new activities, I have recently started playing tennis, racquetball, and the acoustic guitar. My favorite sport to play is basketball, which I play regularly with friends. My favorite hobby is drawing or anything related to arts and crafts.
Andrew Griskowitz – Counselor
Education: University of Delaware class of 2019, pursuing a degree in Accounting and Business Management.
Experience: Previously worked 3 years as a Counselor at Youth Challenge Outdoor Adventures watching over children from kindergarten to 8th grade. I also am a volunteer assistant wrestling and lacrosse coach for kids from kindergarten to 5th grade.
Interests: I have been involved in lacrosse since second grade and I began wrestling in 5th grade. I am also very into skiing and boating. I also enjoy hiking and would like to become an Adirondack 46er.
Shania Hayward – Counselor
Education: Pursuing a B.S in Chemistry at Le Moyne College and will graduate with the Class of 2018.
Experience: 2014 Camp Northwood's counselor, People In Action Volunteer (Education 110-Teaching in a Diverse Society). In addition, I have volunteered over 30 hours in youth sports through the YMCA, Saratoga Springs Recreation Department and coaching elementary runners through the Kinetic Running Club.
Interests: Some of my interests are I absolutely love to run and run cross country for Le Moyne College. I also enjoy biking, swimming, soccer, being outdoors and drawing. On my free time, I volunteer and hang out with my friends and family.
Marlaina Murphy – Counselor
Education: Penn State University Class of 2018, pursuing a degree in nutrition and business.
Experience: Returning Camp Northwoods Counselor, Assistant Instructor for Learn to Swim program at Victoria Pool, Member of Hands for Head Start helping children of low-income families prepare for Kindergarten, Babysitter for multiple families, Volunteer for THON (46 hour dance marathon to raise money for kids with pediatric cancer).
Interests: Hiking, swimming, running, pole vaulting, baking and cooking, playing sports and outdoor games, photography, yoga, spending time with family and friends.
Alex Shaw – Counselor
Education: I will be attending Hobart and William smith in the fall pursuing degrees in economics and political science.
Experience: I am a Life scout who has been involved with the Boy Scouts for 12 years. I have held many roles leading younger children in my troop. In addition to this I have volunteered for kid's night out for the last 6 years, and I have Experience volunteering with the Special Olympics gym program. I have been on the school cross country and track teams for the last 6 years and was a co-captain of the cross country team for the 2014 season.
Interests: Cross country, Sailing, Track and Field, hiking, history, world events, politics, sports, adventuring and learning.
Erin Speed - Counselor
Education: SUNY Albany, Class of 2016; pursuing a Literacy M.S Degree
Experience: Returning Camp Northwoods Counselor (3rd year), SUNY Potsdam Child Care Center, student teaching as well as many internships in local schools, and babysitting.
Interests: I love doing anything that has to do with the outdoors as well as arts and crafts. I love to swim, hike, bike and play field hockey. In my free time I like to read, create origami and watch movies.
Katy Stringer – Counselor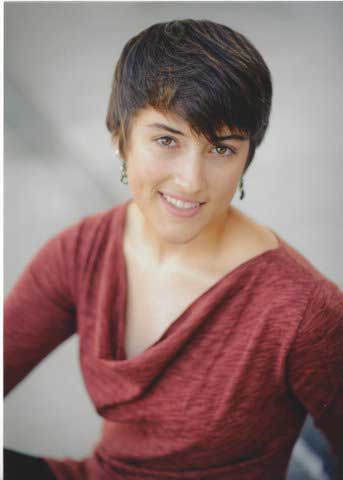 Education: Entering junior year at Ithaca College as an Environmental Studies major with an Anthropology minor.
Certifications: CPR/ First Aid, Lifeguard, Low Ropes Course
Experience: Counselor at Ndakinna Education Center summer camps for 6 years, volunteer at the Department of Environmental Conservation Pack Forest camp July 2013.
Interests: Hiking, slacklining, swimming, playing saxophone, listening to different kinds of music, drawing, sculpting, woodworking, practicing primitive skills, and learning about the environment and sustainable living.