The Skidmore Writing Center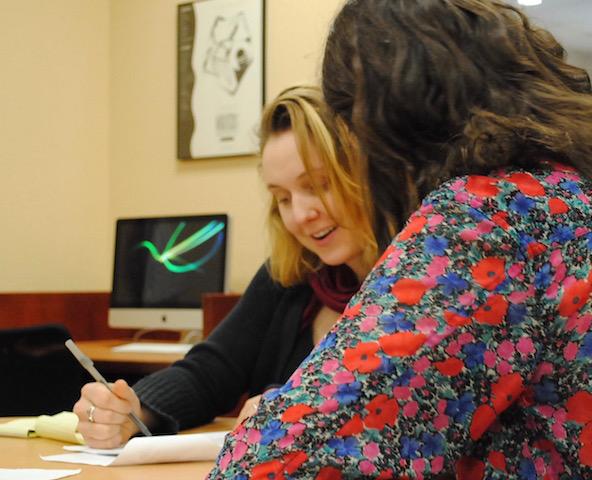 Writing Center hours for spring 2016:

Monday - Thursday, 12 noon - 12 midnight
Friday, 12 noon - 4 pm (Walk-in hours)*
Saturday, 2 - 6 pm
Sunday, 2 pm - 12 midnight

NEW THIS SEMESTER:
*Friday hours are designated walk-in hours. Tutors are available on a first-come, first-served basis. No appointments necessary--in fact, no appointments can be scheduled for these Friday hours.

GRAMMAR QUESTIONS?
On alternate Mondays, 4 - 5 pm, starting Monday, February 8, stop by to talk to Martha Wiseman, Assistant Director, about specific grammar and punctuation concerns.

---
Do you want help getting started on a paper? Do you want to discuss an assignment and the possible approaches you could take? Would you benefit from a conversation about organizing a paper or a lab report, moving from a draft to a revision, synthesizing sources, or fine-tuning your prose?

Writing Center tutors are available to help with just such issues. The tutors are your peers—Skidmore undergraduates—who have been trained to work with you at any stage of your writing process, in all disciplines and at all levels. Our primary goal at the Writing Center is to give you the tools to become a better writer, whether you are facing your first college paper or working on a senior capstone. Student writers have found us a vital resource throughout their college careers.

Making an appointment is easy. Simply click on the link below to reach our online scheduling system.

For more detailed information, see Using the Writing Center.

For helpful links to online grammar, style, and citation resources, see our Resource Guide.