Skidmore to become a smoke-free, tobacco-free campus
December 18, 2018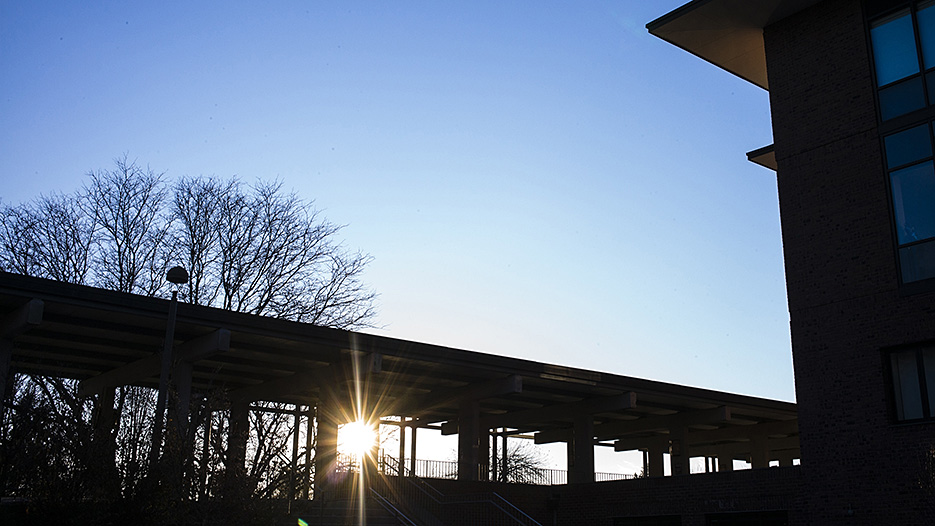 Skidmore College will be a smoke-free and tobacco-free campus, effective Jan. 1, 2019. Smoking and tobacco use — as well as the use of all e-cigarettes and vaping devices — will be prohibited throughout all Skidmore College property, including outdoor areas.
"The smoke-free and tobacco-free policy promotes a culture of wellness and provides the community with a healthy, respectful working and learning environment by limiting the potential exposure of students, faculty, staff and visitors to the effects of secondhand smoke and by reducing the risk of fires," said Cerri Banks, dean of students and vice president for student affairs. "In addition, the policy is in alignment with the College's strategic goals which support health and wellness initiatives throughout our campus community."
The new policy comes as recent data have shown a sharp increase in e-cigarette use among youth, and U.S. Surgeon General Jerome Adams is warning about dangers associated with nicotine addiction and e-cigarette use.
"We included e-cigarettes and vaping devices in the policy because nicotine in any form is highly addictive," Banks said. "Our health and wellness staff are trained to advise those who are interested in breaking the dependency on nicotine products."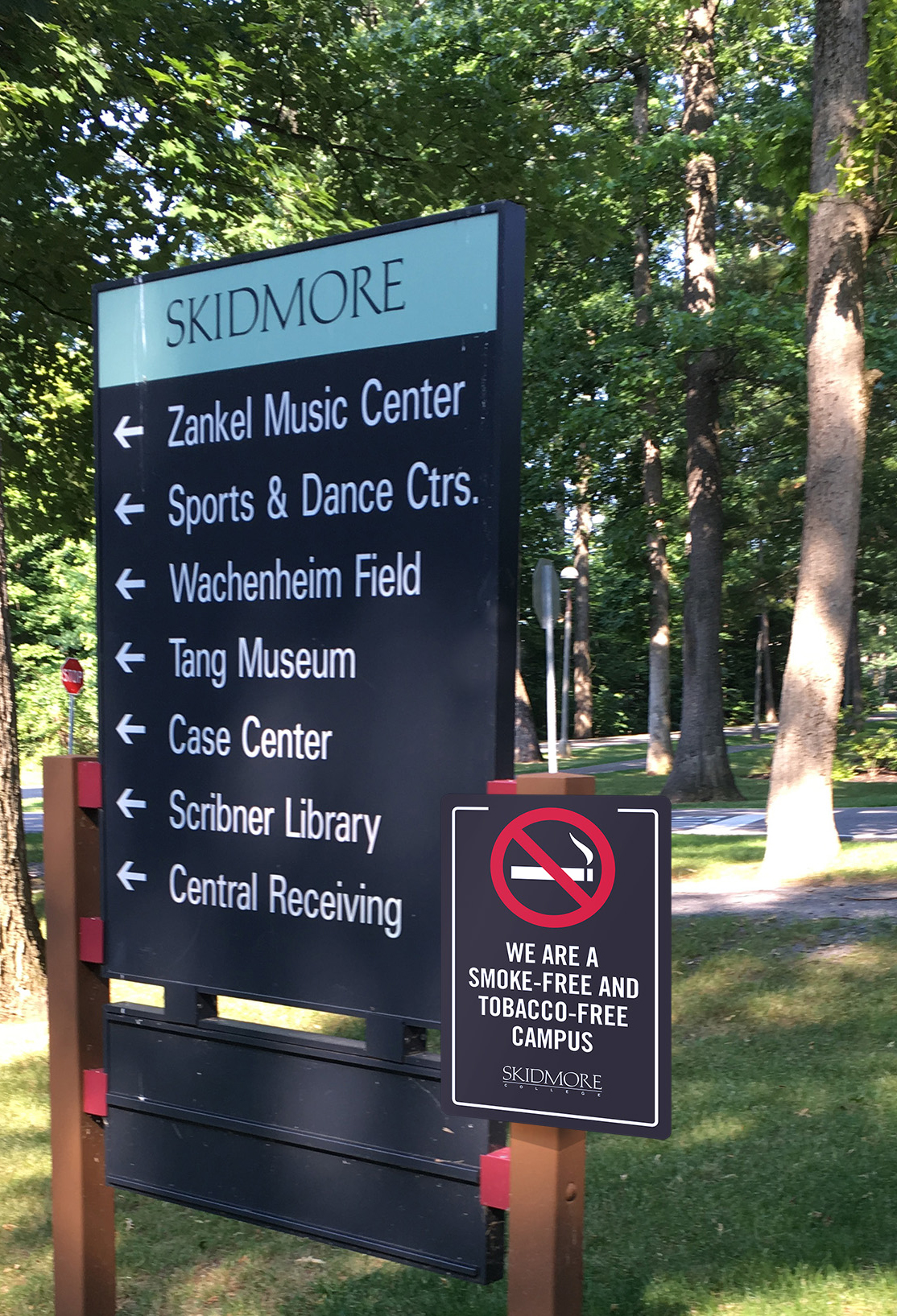 To implement the new policy, Skidmore partnered with the Living Tobacco-Free Initiative, a program of the Health Promotion Center of Glens Falls Hospital. The program encourages community members to work together to fix the major health and economic implications of tobacco use by supporting tobacco-free policies, assisting tobacco users to quit and preventing initiation of tobacco use. The program provided Skidmore with resources and information to plan, implement and sustain a tobacco-free campus policy.
"We are extremely impressed with how dedicated, thoughtful and thorough Skidmore has been through this whole process and are thankful to be a part of this initiative," says Brandi Bishop, program coordinator for the Living Tobacco-Free Initiative at the Health Promotion Center of Glens Falls Hospital.
"Making this change and commitment to health makes a valuable statement about the College's sense of duty to its students, faculty and staff," said Wendy Walker, a registered nurse and prevention specialist in health promotion at Skidmore. "While Skidmore is constantly challenging students, faculty and staff to learn, grow and thrive, it's important to recognize that this value extends beyond intellectual wellness to our physical and psychological well-being."
The College will host a campus-wide smoke-free launch event on Jan. 28, 11 a.m. to 3 p.m., on the second floor of Case Center. Dean Banks will make remarks and representatives from Health Services and Peer Health Educators will be on hand to offer smoking cessation resources. There will also be music, refreshments, goodie bags, prizes, giveaways and raffles.
The number of U.S. college and university campuses that are smoke-free or tobacco-free more than doubled between 2012 and 2017, according to a study by the Centers for Disease Control and Prevention (CDC) and the American Nonsmokers' Rights Foundation (ANRF). According to ANRF's most recent data as of Oct. 1, 2018, there are now at least 2,279 totally smoke-free campus sites. Of these, 1,910 are also 100% tobacco-free, 1,886 also prohibit e-cigarette use, 960 also prohibit hookah use, and 386 also prohibit smoking/vaping.