A celebration of the Skidmore Mind
March 31, 2014
In no other month at Skidmore do the creativity, innovation and achievement of students, faculty and alumni flower more abundantly than in April. That's why we call it SkidGenuity—a 30-day "celebration of the Skidmore Mind" that opens April 1 with Dining Services' Alice in Wonderland dinner and closes April 30 with Academic Festival.
Scheduled are some 70 events, representing virtually every discipline and many student organizations. Hundreds of students, faculty, and alumni will take center stage and many outstanding guest lecturers, artists, and performers will be featured as well.
A full calendar of SkidGenuity events can be found here. Its four tracks are as follows:
Distinctly Skidmore (Calder Wilson '11photo)
Distinctly Skidmore—View entries in the Computer Science Art Show. Hear students describe their study-abroad experience at the International Show and Tell. Participate in the 5K Cheetah Chase Fun Run. Cheer for six student teams as they compete for $35,000 in prizes at the Kenneth A. Freirich Business Plan Competition. Also scheduled: a celebration of National Public Health Week, the 59-Second Video Festival, and MB 107 Executive Presentations.
Performances—Kurt Rosenwinkel
April 16.
Performances—More than 50 concerts, theater productions, art discussions, and senior recitals and capstone performances will be staged. The Theater Department will offer a seven-performance run of Andrew Carroll's If All the Sky Were Paper, based on letters written by Americans in combat and their loved ones at home, while the Cabaret Troupe will offer three performances of Little Shop of Horrors. More than 20 musical events will be offered in the Arthur Zankel Music Center, including a concert by the Kurt Rosenwinkel Jazz Quartet, 11 senior recitals, the Filene Scholarship Competition, and concerts by the Skidmore Community Chorus, Skidmore College Orchestra, Skidmore Concert Band, Skidmore Wind Chamber Ensembles, Skidmore Guitar Ensembles, Skidmore String Ensembles, and Skidmore Big Band. The Dance Department plans seven performances, including its annual Spring Dance Concert. Four a capella groups— the Accents, Drastic Measures, Sonneteers and Treblemakers—plan spring jams.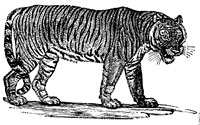 Talk—Alan Rabinowitz April 2.
Talk—Among the outstanding presenters who will be taking the lectern: wildlife ecologist and Panthera CEO Alan Rabinowitz; entrepreneur, marketing pioneer and Skidmore alum David Balter '93; former White House videographer Arun Chaudhary; Washington-based journalist Megan McArdle; author Brainard Carey; and Mideast agronomist, scholar, and activist Rami Zurayk. Skidmore's own Steve Stern, professor of English, will read selections from his fiction and several Skidmore alumni who majored in mathematics and computer science will discuss job opportunities in those areas. (Note: the April 7 TEDxSkidmoreCollege event is being rescheduled for the fall.)
On Exhibit—Graphic Jews
On Exhibit—Shows at the Tang Museum include its fourth annual Alumni Invitational, a selection of graphic novels that tells stories about Jewishness and the ways Jews have figured and reconfigured their identities, and One Work, a collection of large-scale works from the Tang's collection. In connection with One Work, two artists—Beverly Semmes and Julian LaVerdiere—will discuss their pieces. At the Schick Art Gallery is an exhibition of advocacy posters juried by students in Skidmore's "Communications Design" class.