Vis-à-vis: Long winter's nap
December 20, 2017
Skidmore's bustling campus falls quiet and peaceful (and conserves heat and electricity in many buildings) as it indulges in a holiday hibernation.


Signature red-brick buildings contrast with silvered trees and lawns.
Murray-Aikins Dining Hall issues a beacon promising warmth, comfort and cheer.
Sussman Village apartments retreat into the fog billowing over campus during a winter warmup.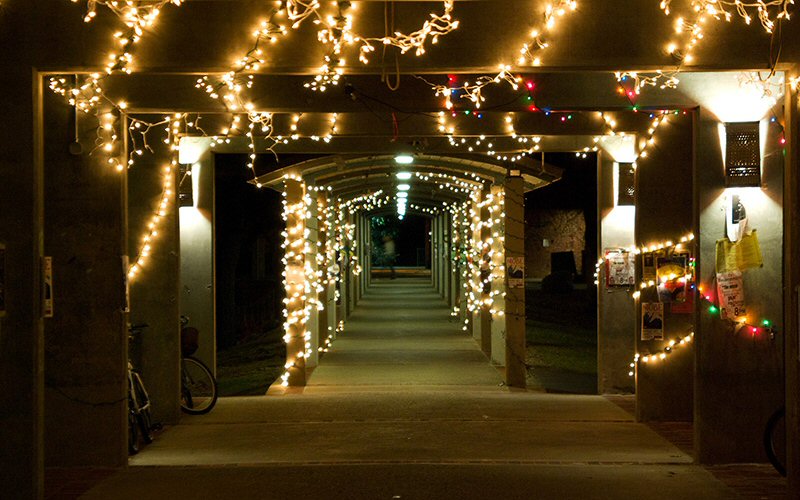 Before the break, covered walkways along Case Green are festooned with holiday lights.
No matter how much snow falls, the main campus sign welcomes visitors.
South Park presents a glistening winter wonderland.