New faculty bring expertise to Skidmore
September 17, 2019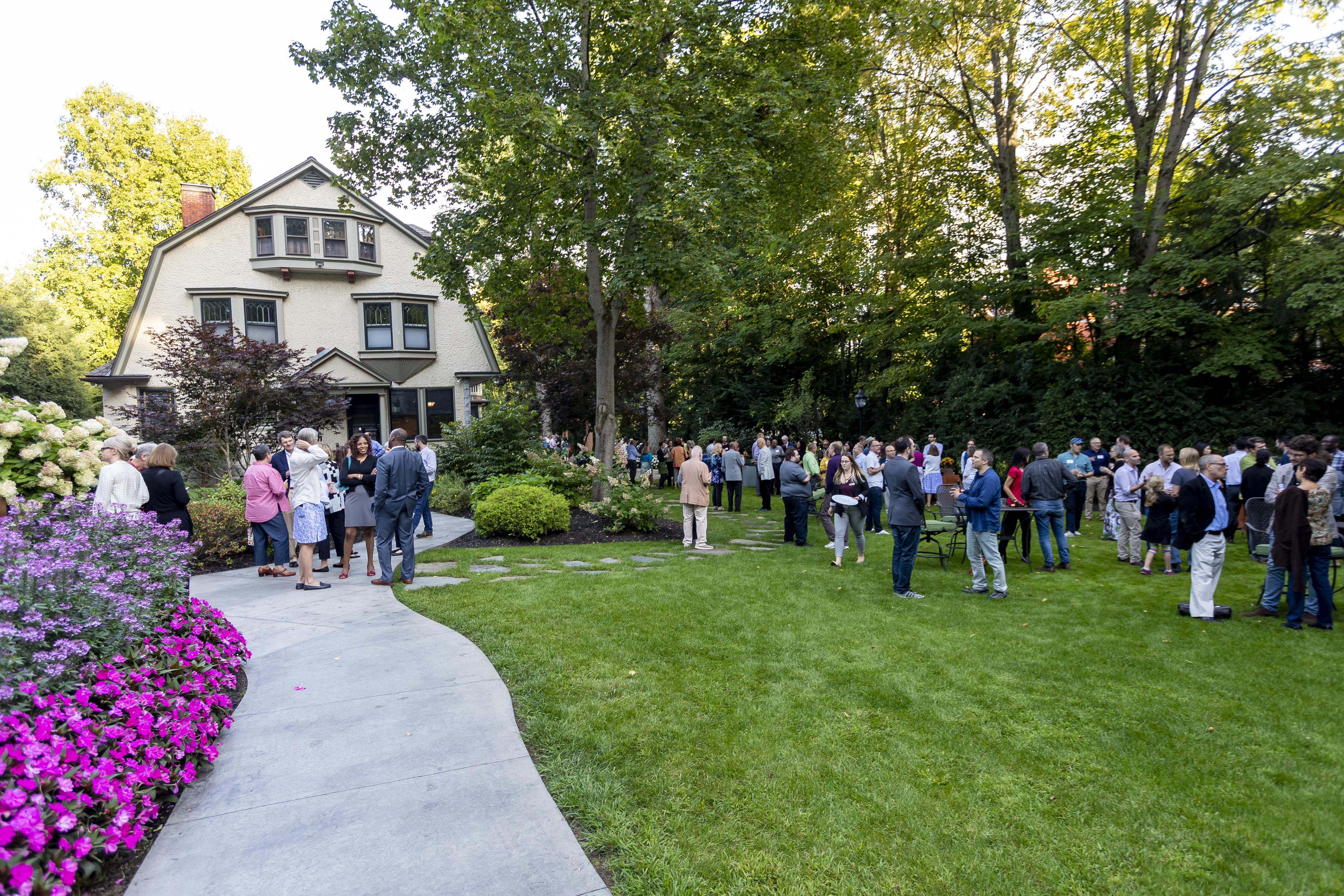 Skidmore College is welcoming 35 new faculty members to campus this fall.
New faculty members include the inaugural director of the College's new Black Studies Program, six tenure-track faculty members, an associate director of Intergroup Relations, a director of Skidmore's GIS Center for Interdisciplinary Research, the Greenberg Middle East Scholar-in-Residence, 15 visiting assistant professors, eight lecturers, a visiting artist-in-residence and a private music instructor. The group includes three faculty members who are returning to Skidmore after serving at other institutions.
"We're very excited to welcome this diverse and talented group of new faculty members to Skidmore. They bring a wealth of knowledge, dynamism and experience to their scholarly endeavors and to Skidmore's classrooms," said Michael Orr, dean of the faculty and vice president for academic affairs. "Our faculty are essential to everything we do at Skidmore, and we're thrilled about the new energy they offer to the College, our students and the broader community."
The new faculty members include experts in a wide array of fields, such as social stratification, race and gender in social media; early Chinese philosophy; ethnomusicology; black politics; environmental economics; transatlantic romanticism; biomedical ethics and cosmology.
They join fellow faculty in the Departments of Sociology, Mathematics and Statistics, Geosciences, Philosophy, Art, Art History, Psychology, Music, English, Theater, Physics, History, Chemistry, American Studies, Religious Studies, Political Science and Economics, as well as the Gender Studies, Black Studies and International Affairs Programs.
New faculty members previously taught at a number of highly respected institutions including Middlebury College, Bard College, University at Albany, University of Montana, Pomona College, Swarthmore College and University of Pittsburgh among other colleges and universities.