Election countdown: What to expect according to Skidmore faculty
October 27, 2020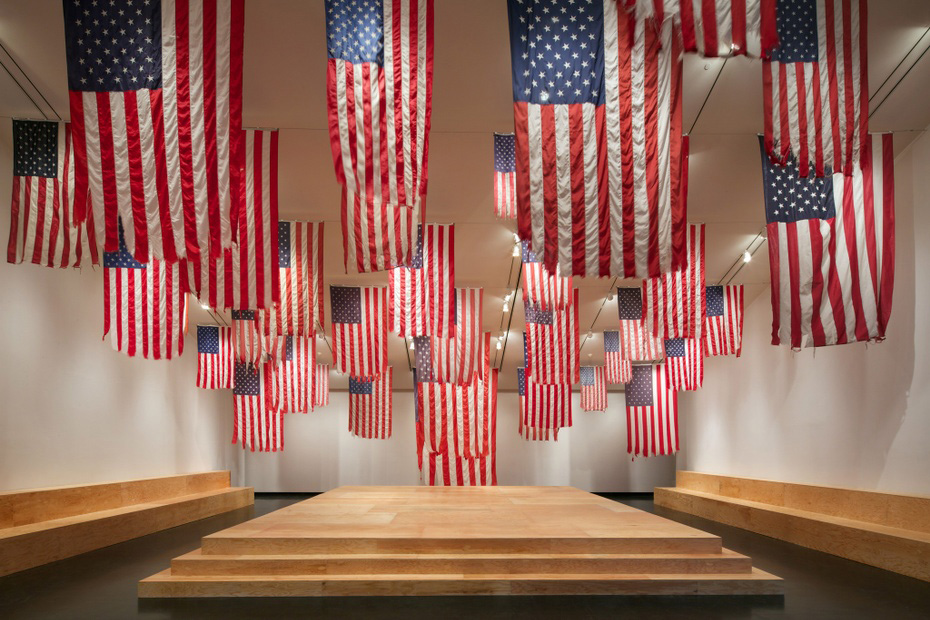 We spoke with Skidmore professors about what to expect in the final days leading up to the U.S. presidential election on Nov. 3. The experts shared their thoughts on everything from social media to the Supreme Court. Their responses point to the uniqueness of this election and why the outcome matters so much.
The pandemic will stay front and center.
Chris Mann, assistant professor, political science:
In addition to the usual urgency to turn out every supporter, there is deep concern that the rapidly worsening COVID-19 pandemic could impact Election Day by disrupting polling place operations or discouraging voters from turning out.
Things are relatively good here in Saratoga Springs, but throughout the Midwest and many other parts of the country infection rates and hospitalizations are escalating rapidly. The experience with trying to conduct spring primary elections during the first wave does not bode well for trying to conduct the general election in places where the virus situation is increasingly alarming.
The Supreme Court probably won't be the main issue.
Beau Breslin, professor, political science:
The Supreme Court and the judicial appointment process are rarely signature conversations in the days leading up to any presidential election, and we should not expect things to be different this year. That might sound surprising given that Amy Coney Barrett's appointment to fill Justice Ginsburg's seat on the Supreme Court has been so frequently in the headlines.
What is more likely is that Republicans will continue to hammer former Vice President Joe Biden for, first, his evasiveness on whether he would "pack the court" and then, later, for his plan to put together a bipartisan commission to study the issue. The week leading up to the election will be filled more with disagreements about the coronavirus, "Obamacare," threats to our democracy from home and abroad, and the economy.
Foreign and domestic interference remain a concern.
Kate Graney, professor, political science:
While somewhat overshadowed by more domestic-generated threats to our electoral process, including the potential intimidation of voters and efforts to restrict voting in different parts of the country, foreign interference is one of the many things that contributes to making this the most fraught election in recent memory.
While I am somewhat skeptical about both the desire and ability of foreign powers like Iran and Russia to actually reach into balloting and vote counting systems, we have abundant evidence that these countries are seeking to influence public opinion and heighten preexisting social divisions in the U.S., and that they can do so effectively. Some segments of the U.S. intelligence and defense community have become more aware of these threats since 2016 and are more able to counter them, but, unfortunately, they do remain yet one more thing to worry about as we head into the homestretch before the election.
Political content will continue to fill social media.
Andrew Lindner, associate professor, sociology:
Social media are rife with political content.
Some of these messages are positive like encouraging people to get out and vote. However, there are also networks of malicious actors, including hackers representing foreign governments, who are spreading disinformation and conspiracy theories.
Because social media platforms are algorithmically designed to show you content tailored to your preferences, the type of disinformation you are most likely to see is false information that you are politically predisposed to believe.
It's important that we all think critically about stories we hear and consider whether it has been verified by a trustworthy news source.
Costly ads will run until the last minute and present different messages.
Minita Sanghvi, assistant professor, management and business:
Overall, former Vice President Biden is an establishment candidate and his advertising is very middle of the road. His final ads are in many ways about Obama and Clinton. Biden's "Go from there" ad in many ways harks back to Obama's famous 2004 convention speech. Similarly, Biden's "Vote for" ad is similar to the messaging Clinton was running on in 2016.
In President Donald Trump's case, getting COVID-19 has hurt his brand identity. If his main identity is that he is strong, vital, powerful and "presidential" then an illness that lands him in the hospital really signals a weak spot.
There is definitely an advantage with Biden having $177.3 million in the last two weeks and Trump having $63.1 million according to NPR. But keep in mind that Trump's 2016 campaign was lean — and successful.
Early voting is setting records, but we may not know who wins right away.
Chris Mann: As much as two-thirds or three-fourths of all ballots will be cast by mail or early in-person this year. If so, it will flip the ratio of Election Day and pre-Election Day in 2016 — a truly stunning reversal.
The timing of mail ballot returns is critical to the question of when we will have a sense of who wins the election. Most states can process — but not count — mail ballots in advance. More ballots arriving before Election Day means more ballots counted and reported on election night. However, a few critical states (including Michigan and Pennsylvania) cannot start processing ballots until Election Day, so if the presidency or control of the Senate comes down to those states, we will not know for several days.
On election night, I am only staying up long enough to find out if there is a clear winner in Florida and Texas. Both states show a very close race in the polls, and both states should have most of their votes counted on election night. If Biden wins these two states, Trump has no plausible path to 270 Electoral College votes. If Biden wins just one of these two states, Trump has only a very narrow path to an Electoral College victory.
The control of the Senate will almost certainly not be known for a few days. It is highly unlikely that the Democrats will lose control of the U.S. House of Representatives, but the exact number of seats will not be determined until final counts ... are available in close races, including many races in states that count mail ballots postmarked on Election Day but received up to two weeks later.
---
Chris Mann, Department of Political Science, and Minita Sanghvi, Department of Management and Business, will present "A Guide to Election Watching," a discussion of what to expect as returns begin to trickle in, from 7 to 8:30 p.m. on Tuesday, Nov. 3.
Chris Mann, Beau Breslin and Flagg Taylor, all faculty in the Department of Political Science, will hold a postelection debrief at 7 p.m. on Tuesday, Nov. 10, to address questions and controversies that remain a week after the election.
Editor's note: The professors' comments have been edited for this story.