Colleen Barber Hursh '04
Chair, Awards Committee
Alumni Association Board of Directors Award Recipients
On May 30, 2015, nine Skidmore alumni will be recognized during Reunion Weekend at the Alumni Association Recognition Ceremony for their professional and life achievements and contributions to the College (featured below). They were selected by the Alumni Awards Committee, which began considering nominations in the fall and met in early February to make their selections.
One of the most gratifying experiences of being a Skidmore alumna/us is the opportunity to recognize and celebrate the accomplishments of one of our own. The Alumni Association Board of Directors actively seeks to identify alumni who deserve to be recognized for their achievements. If you know a Skidmore alumna/us who meets the criteria for one of these awards, visit the Call for Nominations page to learn more and fill out a nomination.
The Creative Thought Matters Award of Distinction
I. Elaine Allen '70
Allen is a professor of epidemiology and biostatistics at the University of San Francisco, where she specializes in multivariate statistics, analytics and data visualization, and evidence synthesis. She is the founder and chief scientist at Quaghog Research Group, a firm that conducts large annual surveys on global entrepreneurship and online education. A serial entrepreneur, Elaine has founded and led several companies, including publicly held biotech company ARIAD pharmaceuticals, high-tech consulting firm Pondview Associates, and medical device company StatSystems. Full profile.
Distinguished Achievement Award
Neil Kaye '80
Forensic psychiatrist Neil Kaye '80 is one of the most sought-after expert witnesses in the country, and has testified in numerous criminal, civil, and regulatory court cases. An internationally recognized authority on infanticide, he has extensive experience in the evaluation of neuropsychiatry, psychopharmacology, medical malpractice, and Post Traumatic Stress Disorder. He brings his special knowledge of these areas to help juries understand the science involved in the facts brought before them. Kaye also holds the distinction of being the founder of Skidmore's crew program. Full profile.
50th Reunion Outstanding Service Award
Sue Steele Isbell '65
Isbell enjoyed a career in public health nursing, raised a family, and became a dedicated civic volunteer. She fell in love with Skidmore all over again at her 25th reunion and has been serving her class and the College ever since. Her roster of roles includes: two-term class president, reunion chair, nursing chair, and longtime reunion and class agent volunteer. Currently active as president and class agent, she is delighted to be part of "a great team" of classmates who have worked hard to make their 50th the best reunion ever! Full profile.
Outstanding Service Awards
Judy Farmer Fulton '65
Fulton is grateful for the education that helped her become "a creative and independent thinker with a love of learning and a desire to give back to my community." She has given back to Skidmore in myriad ways; as a reunion volunteer, Friends of the Presidents chair, and fund chair —a role she is currently reprising for her 50th reunion. Judy's volunteerism has also benefitted a school and museum in Lancaster, Pa. Full profile.
Outstanding Service Award
Jane Roberts Alpert '70
Alpert is a longtime fundraiser who has returned to the role of class fund chair for her 45th. She served in that position and as Friends of the Presidents chair for her 35th reunion. "It was then that I came to understand that the money I was raising for Skidmore could be life changing for a prospective student," she recalls. A former member of the Skidmore Alumni Association Board for Directors' Nominating Committee, she has also spent many years as a regional planning and reunion volunteer. Full profile.
Outstanding Service Award
Kim Roy '80, P'10, P'13
Roy served an alumna trustee on Skidmore's Alumni Association Board of Directors from 2009 to 2013. During that time, she sat on the Academic Affairs, Advancement, Strategic Planning, and Student Life committees. She has been instrumental in making executive trainee programs and internships available to Skidmore students through her employer, Ralph Lauren. Kim is also the proud mom of Katharine Tofalli '10 and Christopher Tofalli '13. Full profile.
Outstanding Service Award
Toby Weisberg Rubenstein '65
Rubenstein is an active alumna. Class secretary for the past 15 years, she is also gift planning chair, a member of the Legacy Society Advisory Council, and reprising her role as class historian for her 50th reunion. She has served on the Alumni Association Board of Directors as vice president of clubs, member of the Awards Committee, and member-at-large. She is also a former club volunteer and class agent. Full profile.
David H. Porter Award for Young Alumni Service
Claire A. Solomon '10
Solomon is a prolific volunteer—for Skidmore and other institutions close to her heart. She has counseled at-risk girls and served on the board of the Interfaith Center of Greater Philadelphia. As a Skidmore student, she was instrumental in bringing anti-hate program "Not On Our Campus" to the College. A dedicated alumna volunteer, she is a member of the National Friends of the Presidents Committee, co-president of Skidmore-NYC Planning Committee, and class Friends of the President Chair. She is a former member of the Alumni Association Board of Directors Awards Committee.
Full profile
.
Joseph C. Palamountain Award for Young Alumni Achievement
Rachael Beard '05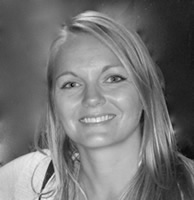 Beard is a community builder. Just a year after graduation, she co-founded and served as executive director of LinkEducation, a web-based networking site that helped parents in New York City's complex school system gain access to educational services for their children. In 2013, she founded the Global Community Charter School in West Harlem, a school that fosters intercultural understanding. Rachael is currently senior manager of global user services at the International Rescue Committee, a nonprofit that responds to the world's worst humanitarian crises and helps people survive and rebuild their lives. Full profile.
---