My Life at Skidmore: NK Mabaso
August 20, 2018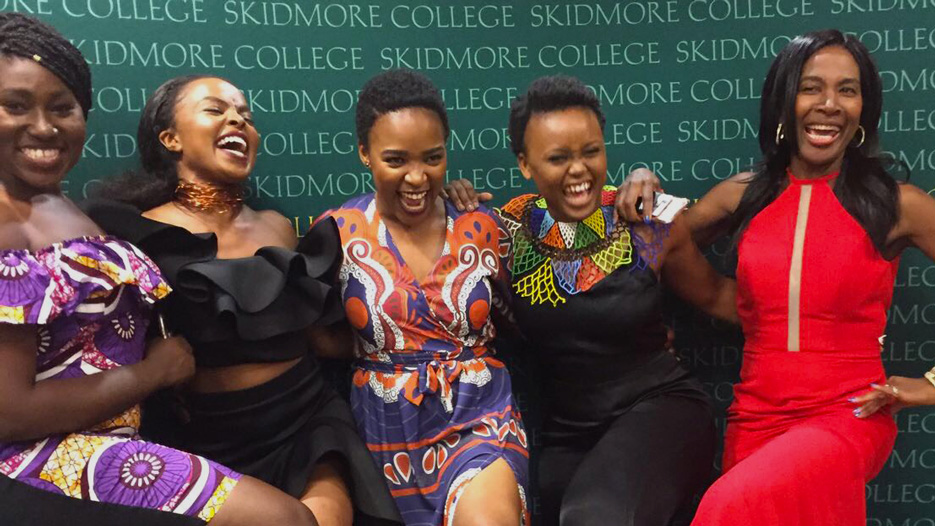 Born and raised in a small township called Thokoza, east of Johannesburg, South Africa, I, Nkosingiphile "NK" Mabaso, have always known that I was destined for greatness.
My family lived in poverty for years, and I spent my childhood raising my three younger siblings. But even when we had no food to eat, I had no doubt that my family and I would one day experience brighter days.
Although I was raising my siblings, I was fortunate enough to be able to go to school. I attended R. P. Maphanzela Primary School from first through sixth grade. While in sixth grade, I got the life-changing opportunity to apply to the Oprah Winfrey Leadership Academy for Girls (OWLAG).
After many tests and interviews, I was selected as one of 61 girls chosen to be a part of the Class of 2014 at OWLAG. OWLAG gave me a level of education I would not have otherwise received because of my socio-economic background. Suddenly, the world was full of possibilities and I could be anything that I wanted to be.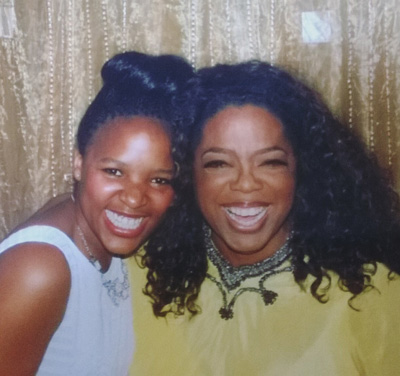 At OWLAG, I was taught to be a leader. And, along the way, I learned a lot about myself.
I learned that I have a passion for working with and helping people. I learned that I too am worthy of great opportunities, no matter my background. I learned how to believe in myself and support my own self-confidence. And with this, I took a leap of faith and applied to Skidmore College.
I still remember the moment I received the email from Skidmore Admissions. I held my breath. I did not read anything but the first line: "Congratulations!" I cried. Years later, it is still surreal that a girl like me could end up in an institution like this in a completely different country, on a completely different continent.
Skidmore has been an amazing place to continue growing, learning and leading. Because of the liberal arts education requirements, I have been exposed to things I never knew I was good at or loved. Never did I think I'd now be a senior majoring in sociology and minoring in computer sciences.
But, perhaps most meaningful to me is that I have found sisters and brothers for life at Skidmore. I have met them in clubs like African Heritage Awareness (AHA) and UJIMA, where we bring awareness of African, African-American and Caribbean cultures to the Skidmore campus community.
I have also met them in mentors—the people that have positively impacted me, believed in me when I did not believe in myself, and changed the trajectory of my life forever.
I am proud to be a member of this beautiful community and I cannot wait to go out into the world and continue growing. This is merely the beginning.
Skidmore has reaffirmed the belief I have had since I was six years old—I am destined for greatness.