Upcoming Events
MDOCS hosts a variety of public events throughout each academic semester. These events are all free and open to the Skidmore community as well as non-Skidmore community members. Stay tuned as we are frequently adding to this page!
---
Outdoor Film Screening: Labor and Organizing
Tue, Sep 13 @ 7:30pm, Tang Teaching Museum

Celebrating Labor Day, MDOCS presents a pair of 30 minute documentaries about labor and labor organizing, shown on a big screen under the stars behind the Tang Museum. From strike vote to contract vote, When We Fight (2022) goes behind the picket lines in the second-largest school district in the country during the 2019 LA teachers strike. I Am Somebody (1970) tells the story of the black female hospital workers in Charleston, South Carolina who went on strike for union recognition and a wage increase, only to find themselves in a confrontation with the state government and the National Guard.
---
Arts Quad Party
Fri, Sep 16 @ 4:30-6pm, Skidmore Arts Quad
MDOCS will join the other departments located around the Skidmore College Arts Quad, celebrating the incredible arts programs Skidmore has to offer and welcoming in the class of 2026. MDOCS will host a photo"booth" and grab bag of retired equipment and accessories. All students welcome to join for free food and a variety of fun activities!
---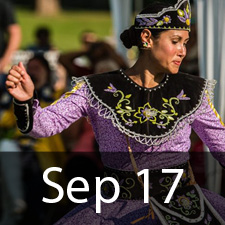 Harvest Celebration + Alum Film Screening
Sat, Sep 17 @ 12-5pm, Ndakinna Education Center
Join Ndakinna Education Center (Greenfield Center, NY) for a Harvest Celebration featuring traditional Haudenosaunee Opening and Closing Ceremonies, performances by the Haudenosaunee Singers and Dancers, storytelling, and a work-in-progress screening of a doc film about Ndakinna, created by Prof. Siobhan Hart (Anth) and Riley Mallory '22 through the support of the MDOCS Co-Creation Initiative and Storytellers' Institute. Fun for all ages, suggested donation of $5.
Address: 23 Middle Grove RD, Greenfield Center, NY 12833
Festival funded in part by the MDOCS Co-Creation Initiative and the Mellon Foundation.
---
Resiliencia, with Director Taína Asili
Fri, Oct 7 @ 1:15pm, Ladd Concert Hall, Zankel

In coordination with her live concert performance the same evening, MDOCS and the Zankel Music Center are pleased to present Taína Asili's documentary short film, Resiliencia. Asili's music career has launched her into the realm of filmmaking in the role of a celebrated director and producer. Resiliencia, voted Best Documentary at the International Puerto Rican Heritage Film Festival (NYC), highlights the stories of four women artists and activists in the aftermath of hurricanes Irma and Maria, documenting the natural and unnatural devastation to the island and its people, while lifting up the resilience, creativity, and strength of the Puerto Rican nation and the human spirit.
Stick around after the 30-minute film for a Q&A with the director, and come back for the 8pm concert, which will feature music Asili wrote for the film.
---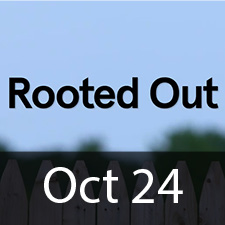 Rooted Out, with director Julie Casper Roth
Mon, Oct 24 @ 6pm, Gannett Aud, Palamountain

In coordination with MDOCS' Documentary Editing course, Julie Casper Roth, award-winning filmmaker returns to Skidmore College with her film Rooted Out. The film follows two men who are denied a marriage license in their hometown, when the town clerk cites her religious beliefs. As they seek equal access to public services in their home town, the Town of Root downplays these efforts in public records and attempts to curtail public access to open meetings. In a time when the visibility of historically marginalized people is critical to acceptance and success, those in power attempt to control official narratives to the detriment of that visibility. Rooted Out examines issues of power, personal freedom, and civil rights.
Screening will be followed by a Q&A with the director, Julie Casper Roth.
---
Student Opp: Trip to Union Docs Symposium
Student Application Deadline: Sun, Oct 16 @ Midnight

Students with an interest in film, documentary and the experimental arts are invited to apply to join our upcoming MDOCS field trip, spending Oct 28 & 29 (Fri-Sat) at Troy's Experimental Media and Performing Arts Center (EMPAC) for screenings and conversations with some of the most exciting nonfiction artists working today, "who seek to break out of the patterns and preconceptions that dominate the documentary form." Brooklyn-based Union Docs is among the preeminent centers for nonfiction in the US; we expect rigorous and exploratory conversations and superb networking opportunities. Tickets to the symposium, as well as transport, meals, and parties will be covered for selected students.
Students should detail their interest in this brief application: here.
---
Stay posted on all upcoming MDOCS events on our Instagram page.
---