MDOCS hosts a variety of public events throughout each academic semester. These events are all free and open to the Skidmore community as well as non-Skidmore community members.
---
Virtual Screening: "Coded Bias"
April 26 @ 7pm (Zoom)

"Coded Bias" explores the fallout of MIT Media Lab researcher Joy Buolamwini's discovery that facial recognition does not see dark-skinned faces accurately, and her journey to push for the first-ever legislation in the U.S. to govern against bias in the algorithms that impact us all.
This event is virtual, RSVP HERE (Skidmore Community). Members of the public can RSVP to mdocs@skidmore.edu to receive a link to screen virtually.
Brought to you by Skidmore English Dept & MDOCS
---
Virtual Screening: "Stop Filming Us"
May 4 @ 8:30pm (Zoom/Virtual Cinema)
"Stop Filming Us" compellingly dramatizes the thorny complexities of "well-meaning," progressive Western/white artists framing & documenting BIPOC stories, and the inherent power dynamics—the Western "gaze"—at play.
To receive the code for your virtual seat - CLICK HERE at 8:15pm to receive a link to the Virtual Cinema (first-come-first-serve). Screening will be followed by a conversation hosted on Zoom, led by Film Forum's Deputy Director Sonya Chung.
---
MDOCS Academic Festival
May 5 @ 1:30-2:50pm (Zoom)
MDOCS supports public-facing, media-enriched storytelling – in its own courses, through collaborations with other faculty, and, via the Co-Creation Initiative (CCI), with community organizations. In this session, students from Multimedia Archival Storytelling will present videos made through a partnership with Salmagundi magazine, Prof. Yelena Biberman offers reflections on a year of MDOCS-supported podcast-making in her teaching and research in Political Science, and Keshawn Truesdale '21 unpacks a CCI internship as a podcast production assistant with Troy 4 Black Lives.
This event is virtual, attend on Zoom.
---
Virtual Showcase: Shot in the Dark
May 7 @ 4pm (Zoom)
A virtual screening and discussion hosted by and featuring three stop-motion projects from Skidmore animators, centering themes of grief and loss. Student creators will discuss the portrayal of serious and even creepy subject matter in stop-motion animation and end with an artist Q&A. Films by Adrianna Garcia '21, Karen Kwok '23, and Claire Maske '21. Friday, May 7th at 4pm.
Click HERE for more info and Zoom link.
---
The Annual Golden Acorn Awards
May 8 @ 6:30pm (Zoom)
Our annual (virtual) celebration of student excellence in media-making and documentary honors selected projects from courses in photo, audio, film and multimedia, as well as a category for just-for-fun projects produced outside of classes. Sample the best of student creativity and join us in taking a moment to celebrate our seniors and DOCLab staff.
This event will be held virtually, click here to access the ZOOM event.
---
Past Events:
---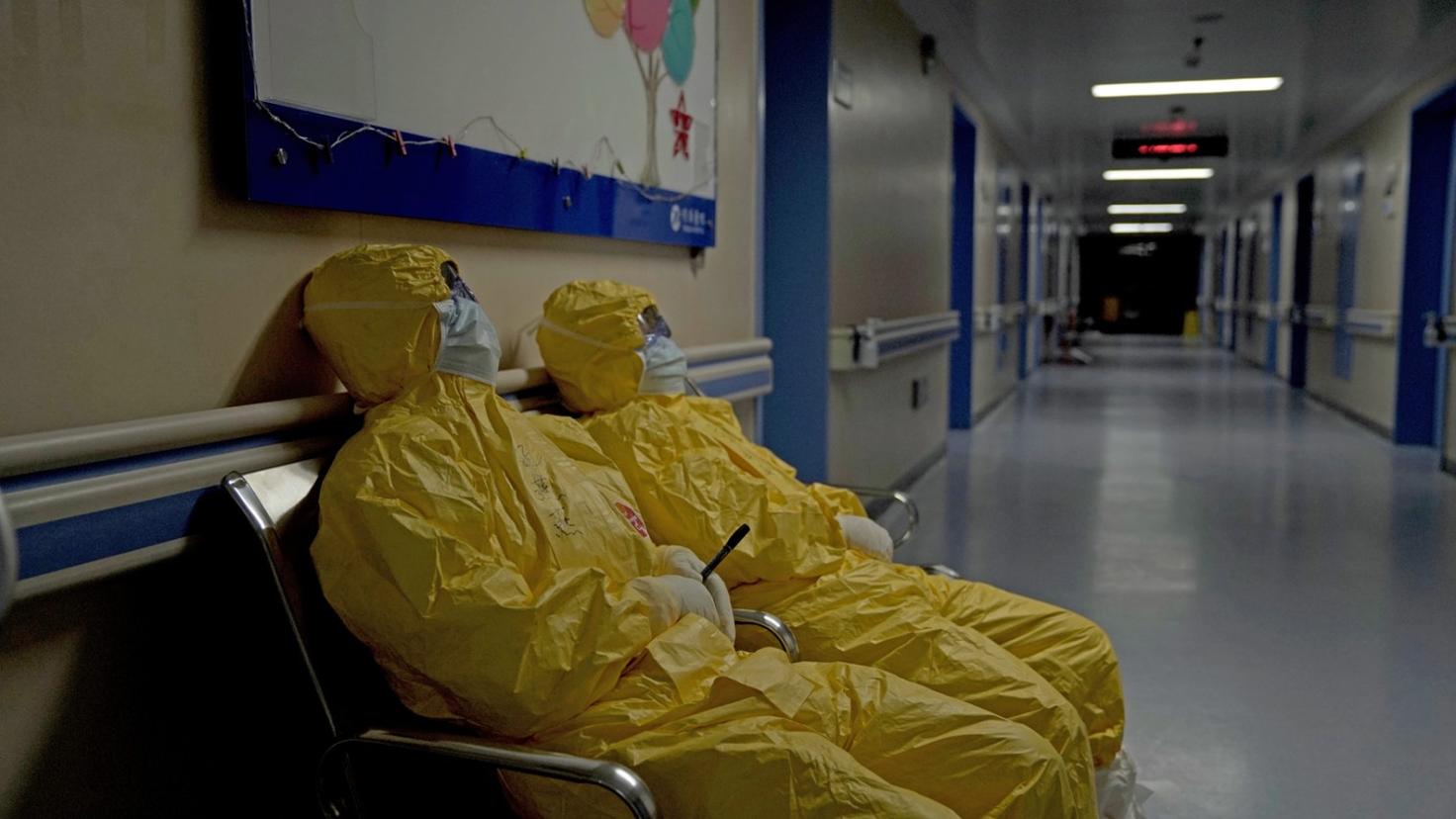 "76 Days"
Tue, Mar 2 @ 8:45pm (Virtual Screening and Q&A)
Online screening of the Oscar-shortlisted doc film 76 Days (2020, 93 min), followed by a discussion with filmmaker Hao Wu. Set deep inside the frontlines of the COVID-19 crisis in Wuhan, China, the film tells indelible human stories of healthcare workers and patients who struggle to survive the pandemic with resilience and dignity.

Film Screening (asynchronous): Sun, Feb 28 – Tue, Mar 2
Q&A with Hao Wu (synchronous): Tue, March 2 @ 8:45PM
For more information about the film and to watch the trailer, visit: https://www.76daysfilm.com/

This screening is held in conjunction with the Asian Studies/Documentary Studies course 251C-001: the Pandemic Bardo, and is co-sponsored by MDOCS, the Asian Studies Department, and the Tang.
---

Online Exhibit-Medium Rare
Opens January 2021 - Online
Medium Rare is an installation of creative works (interviews, films, zines, performance, writing) by students in the Doc Studies fall course Creative Research & Multimedia Expression.

"Creative Research explores the shared fabric uniting the practices of research and creative making, and how these two workflows, when combined, can produce unknown mixtures of multidisciplinary or multi-modal projects. The goal, is to steer [students] away from goal-oriented knowledge-production and towards a cyclical ecology of practice. This online showing is part of that endless cycle of finding and showing, and the work will continue beyond this exhibition." -Professor Angus McCullough

We hope this digital space offers inspiration as you consider the possibilities for public presentation of creative and academic work during the pandemic.
Works created by: Jonah Amron, Isaac Appel, Olivia Arthen (banner image), Malchijah Hoskins, Riley Mallory, Moscelyne ParkeHarrison, Elise Partain, and Keshawn Truesdale
---
Stay posted on all upcoming MDOCS announcements at our Facebook page
---