Doc off Campus: Laura Juncadella '11
February 26, 2016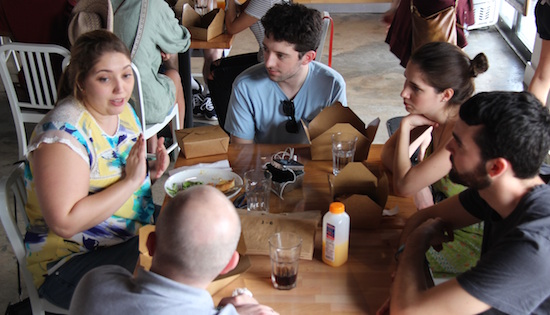 On January 3, 2016, three Skidmore students on their way to Cuba with a travel seminar exploring the history of travel had lunch in Miami, Florida, with Laura Juncadella, '11 (international affairs and Latin American studies).
Juncadella took classes in documentary film storytelling at Skidmore before the creation of John B. Moore Documentary Studies Collaborative. Now five years after graduation, she still believes in a liberal arts education and says that background can be a plus for employers looking to hire in production fields like television news.

Listen to excerpts from the conversation to hear how a liberal arts program paved the way for her current job with Fusion, a media company working on important stories for the YouTube generation, in which she shares the story of how she came to work at Fusion and the importance of visual storytelling.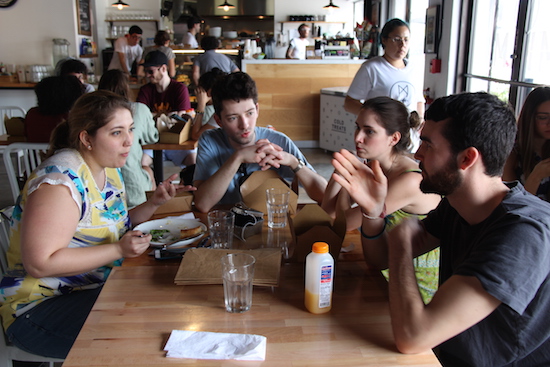 Laura (left) with Dan Plumer, '16 (American studies), Lucy Cooper-Hauser, '17 (government) and James Rider, '16 (government).