Storytellers' Institute: 2016 Skidmore Scholars
May 12, 2016
The 2016 institute fellows will be joined by 10 Skidmore scholars made up of two Skidmore faculty members and eight students. The Skidmore scholars are all working on independent documentary projects and were selected on an application basis for their strength in project proposal, storytelling skills and abilities to execute their project.
Skidmore Faculty Scholar Rik Scarce (sociology) is advancing work on a documentary film in production about minimalist running, and Erika Schielke (biology) will begin work on a science podcast based on regional environmental challenges. Skidmore Student Scholars Colleen Craven, Jen Davies, Maryam DeWitt, Emma Foley, Eleanor Green, Emma Lanier, Dan Plumer and Emily Rizzo are creating documentary projects in film, sound and multimedia on topics ranging from the deeper understanding gained through intersectional study of the civil rights movement to addressing racial tension in a Skidmore Intergroup Relations class to intimate stories of loss of virginity to a film that aims to bring to life the voice of a lost mother.
Check out the Skidmore Scholars page for full bios and project descriptions.
---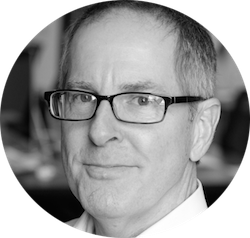 RIK SCARCE joined the Skidmore faculty in 2003. His specialty courses include "Environmental Sociology," "Video Ethnography," "Contemporary Social Theory" and "Political Sociology." In his 2009 book Born to Run, Christopher McDougall advocates runners wearing minimalist shoes or getting rid of shoes altogether, running barefoot as most humans did until recent millennia. Rik's film Baring It All explores the essential component of the emerging second running revolution and what it portends for runners and running while tracing the swift contradictory reactions to McDougall's book.
---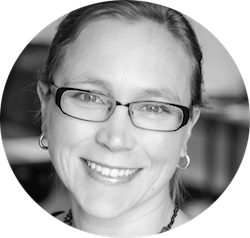 ERIKA SCHIELKE is an senior instructor in the Biology Department, where she primarily teaches "Introductory Biology" labs and a non-majors course on the ecology of the Adirondack Park. She is working on a series of podcasts about regional environmental issues. Science Shorts (working title) is a series of podcasts (four 4-minute features) on regional environmental topics. The stories will draw on research from her course "Ecology of the Adirondacks" and will be a natural outgrowth of her work in regional environmental challenges.
---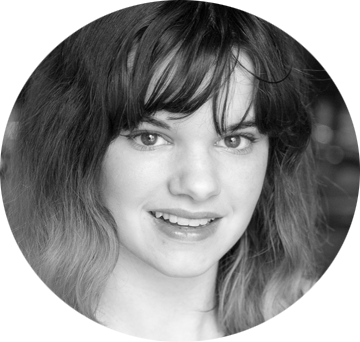 COLLEEN CRAVEN '17 is a rising senior at Skidmore, majoring in studio art with a concentration in communications design as well as minoring in arts administration. Colleen is exploring where fact and fiction meet in the psychology of mind-altering drugs through a multimedia project. She is looking into how these chemical compounds can create an entirely different reality that while it might be considered hallucinating, is the reality of the person whose mind has been temporarily altered.
---
JENNIFER DAVIES '17 is a rising senior at Skidmore, majoring in studio art with a concentration in photography and communications design as well as minoring in media and film studies. Her documentary film illuminates how it feels to be 20 through conversations with students about their thoughts, opinions, emotions, hopes, worries and experiences.
---
MARYAM DEWITT '18 is a native Ohioan studying social work at Skidmore. In November 2011 Maryam lost her mother to a heart attack. The lines between fact and fiction become blurred as more time passes and these memories of her mother begin to fade. The goal of her documentary film Mama is to restore and preserve the memories of her mother and to create something that the family can watch to honor the impact she had on all of their lives.
---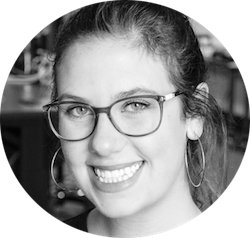 EMMA FOLEY '16 graduates from Skidmore this May with a B.A. in anthropology. In an effort to help young women feel less excluded by the societal standards for female virginity experiences, Emma has collected stories from a series of individuals who felt as though their "first time" didn't quite fit. Her film series will highlight the stories that don't quite fit the traditional narrative of how to properly "lose one's virginity."
---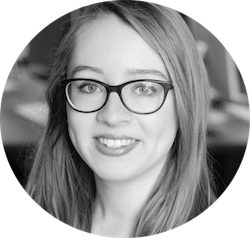 ELEANOR GREEN '18 is a rising junior majoring in studio art and minoring in media and film studies. Her documentary film Max, about her great-great uncle Maxwell B. Allen, tells the story of a young doctor in the 1920s consumed by compulsive gambling and a crippling depression that ultimately claimed his life in a murder-suicide that made New York Times headlines. Her film will examine mental illness and gambling through Max's story.
---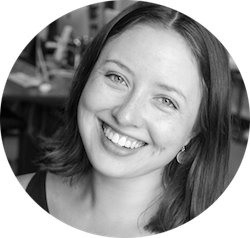 EMMA LANIER '16 is a dance artist from San Francisco whose choreographic drive led her to audio and video documentary. Her film Echando un vistazo a María Manuela goes inside the studio and onto the streets of Madrid with young choreographer José Maldonado and his all-female ensemble to see how he uses flamenco dance to embody, expose and revoke gender inequality in Spain.
---
DANIEL PLUMER '16 graduates from Skidmore this May with a degree in American studies and a minor in Spanish. He is developing an audio doc that puts into practice the use of intersectional thinking to create a more complex and nuanced narrative of the civil rights movement. The piece explores the controversial nature of black leadership in Birmingham during the Children's Crusade from the conflicting perspectives of MLK, Fred Shuttlesworth and A.G. Gaston.
---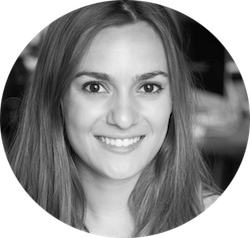 EMILY RIZZO '18's film Uncovering Silence (working title) illustrates real students' experiences in a dialogue class in intergroup relations, a minor at Skidmore that focuses on addressing racial tension. The film conveys what it's like to partake in an IGR dialogue and what it's like to grow with each other, learn more about themselves and their places in society, and gain new perspectives through an emotionally and mentally challenging dialogue.