SSMP Highlight: States of Incarceration
May 12, 2016
The States of Incarceration Project came to Skidmore College from the New School's Humanities Action Lab, supported and developed in collaboration between the History Department and MDOCS, with support from Project Vis.

The ask: Join 19 other educational institutions in a nationwide effort to highlight the local impact of mass incarceration. Each school had the freedom to decide how to explore the opic and the format of their final project would look like (audio, video, exhibit, etc.). In all cases, the end result would be collect and present their work into one touring exhibit that would travel to each campus over two years, opening up the dialogue about mass incarceration and what it means to communities across America.
Enter Associate Professor of History Eric Morser, who led "Public History" students through documenting of the shuttered Mount McGregor Correctional Facility in Moreau, New York, about 10 miles north of Skidmore's campus. The group visited the vacant establishment in the fall and interviewed ex-convicts, prison staff and religious leaders in the community to learn about their experience of the prison, including educational programs on site. Student commitment turned this project, initially envisioned as a single-semester assignment, into an ongoing activity. A spring 2016 workshop produced additional interviews and stories for five who found their empathy for the incarcerated, as well as understanding of the long-term impact to individuals, deeepened through conversation and dialogue.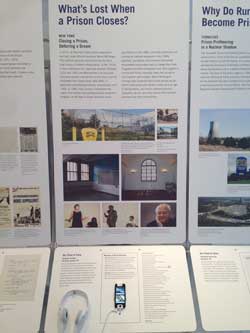 The final product: More than 10 audio interviews, haunting photos of the empty space (a former hotel-turned-sanitorium), and a chance for two students, Isacc S and Maya Obstfeld, to travel to New York City in mid-April to present their findings at the States of Incarceration exhibit inauguration and conference at the New School.
Rebecca Stern '16, sat down with Morser to learn more about the project. Listen to the 14-minute interview here and read more about the context here.
Below are a selection of photographs taken by Dorothea Trufleman '16, who took the course "Correctional Rehabilitation and Reentry" as a first-year student and joined the group to document the students' visit to Mount McGregor.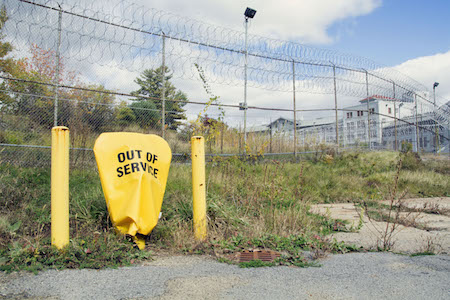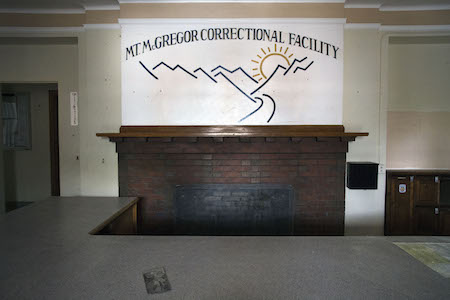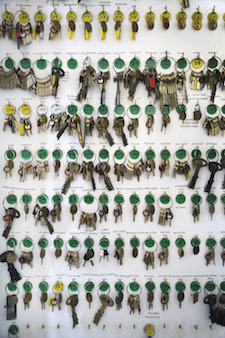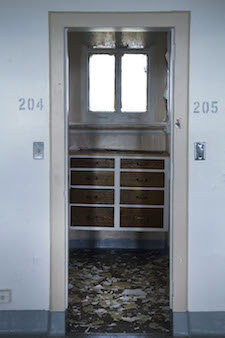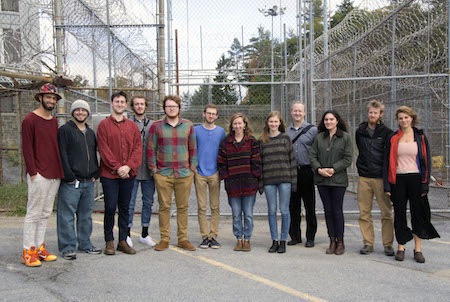 Morser (with shoulder bag) and students