Doc in Saratoga: Derek Hallquist's Denial
April 28, 2017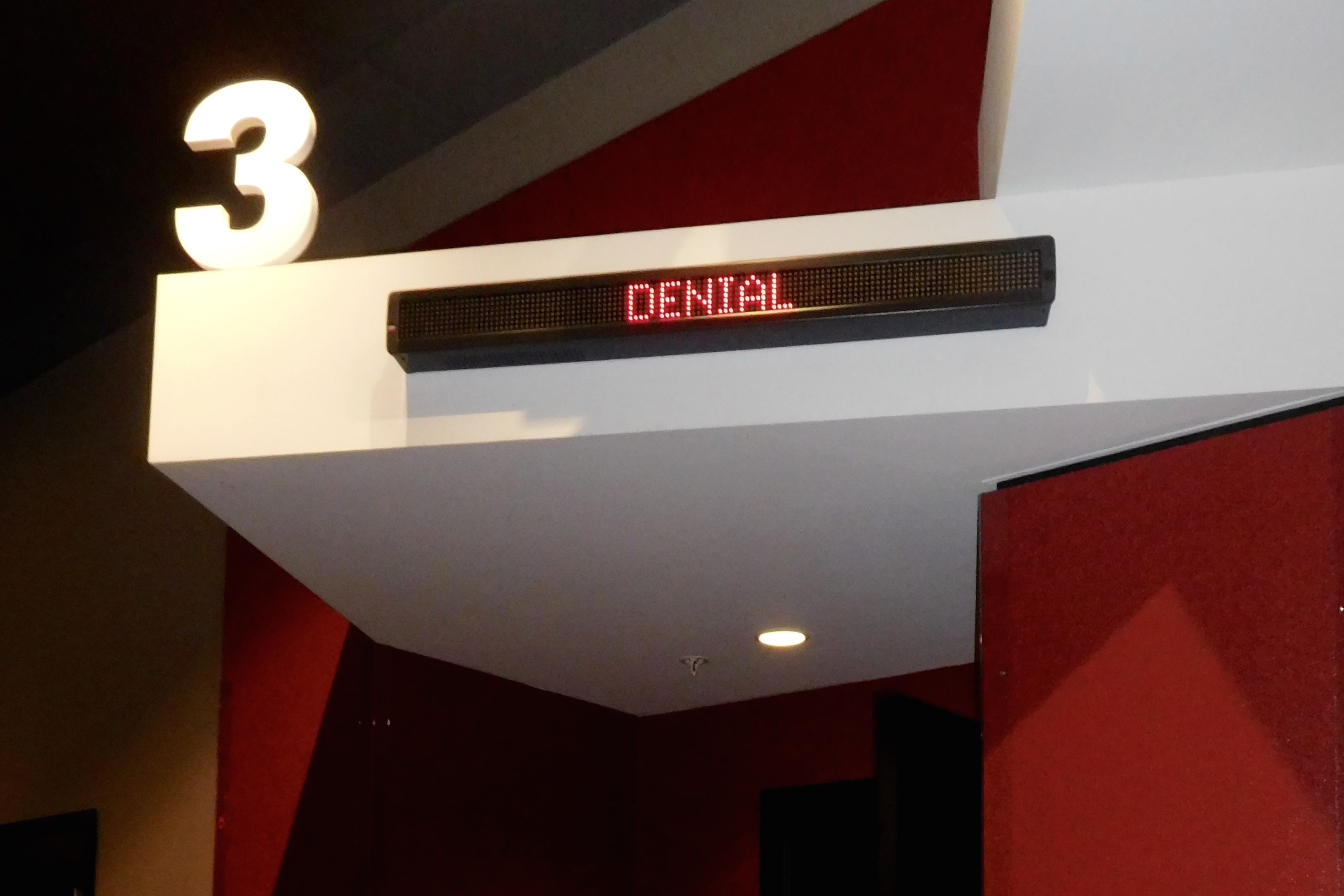 Derek Hallquist's documentary Denial explores two tangled narratives that are both deeply personal and inextricably global. The film begins as an investigation of climate change and the renewable energy transition, but rapidly complicates as the central character—Hallquist's father and energy CEO—undergoes a major life transition. Interweaving discussions of gender, climate change, psychology, engineering and politics create a brilliantly honest film.

Hallquist worked with a team in Saratoga Springs to edit and produce the film, and with a second team at Charlotte Street Films in Manhattan. After five years of hard work, he showed a rough cut documentary for the first time to a focus group of students and faculty at Skidmore College in March 2016. Feedback went directly into the final cut, which premiered in June at the Los Angeles Film Festival. After touring the film nationally, Hallquist brought Denial back to Saratoga Springs, renting a theater at Bow Tie Cinemas downtown to show the final theatrical version to neighbors, friends and family.
Walking back through the streets of Saratoga, where he spent many hours creating Denial, Hallquist remembers the importance of place in fostering the kinds of complex portrayals that his film provides. In our interview, he spoke about the confluence of these non-binary issues, and the support he found in this upstate community.
—Julia Cavicchi' 18, environmental studies and sciences



Want to see the film? The feature version has won two awards at film festivals, and an hourlong TV version will make its PBS debut this month. For more information, check the Denial facebook page, http://facebook.com/denialmovie.