2015 Storytellers' Institute
Keynote Presentations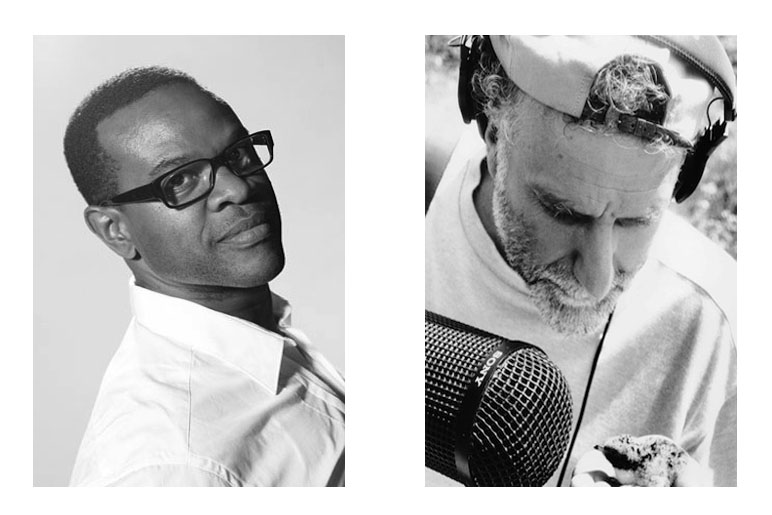 Thomas Allen Harris (left)

Raised in the Bronx and Dar-Es-Salaam, Tanzania, Thomas Allen Harris is an award-winning filmmaker and cultural warrior whose documentary films, installations and experimental videos have been featured in venues across the international landscape on television, at festivals, museums and galleries. For more than six years, Harris produced for public television, which included two Emmy nominations (in 1991) for his work as a staff producer at WNET (New York's PBS affiliate) on The Eleventh Hour and Thirteen Live. Recent projects include Through A Lens Darkly: Black Photographers and the Emergence of a People and the Digital Diaspora Family Reunion Roadshow, a national community engagement multimedia initiative that empowers individuals and families across North America to create new photos, unearth old pictures and share images documenting themselves and their neighborhoods.


Since the 1970s, radio producer Jim Metzner (Pulse of the Planet, Sounds of Science, You're Hearing America) has pursued a quest, microphone in hand, searching for sounds that enlighten, inform and celebrate life, sounds that carry a special quality that no other medium can convey. With examples from his recordings, radio series and longer-format work produced for public radio, Metzner will demonstrate how he continues to explore the soundscape, creating a virtual space where an audience can share a new experience of listening. We'll hear how sounds can convey a sense of a place, an activity, a mood, a person, a family!