Skidmore Spotlight: Jose Gonzalez
November 20, 2018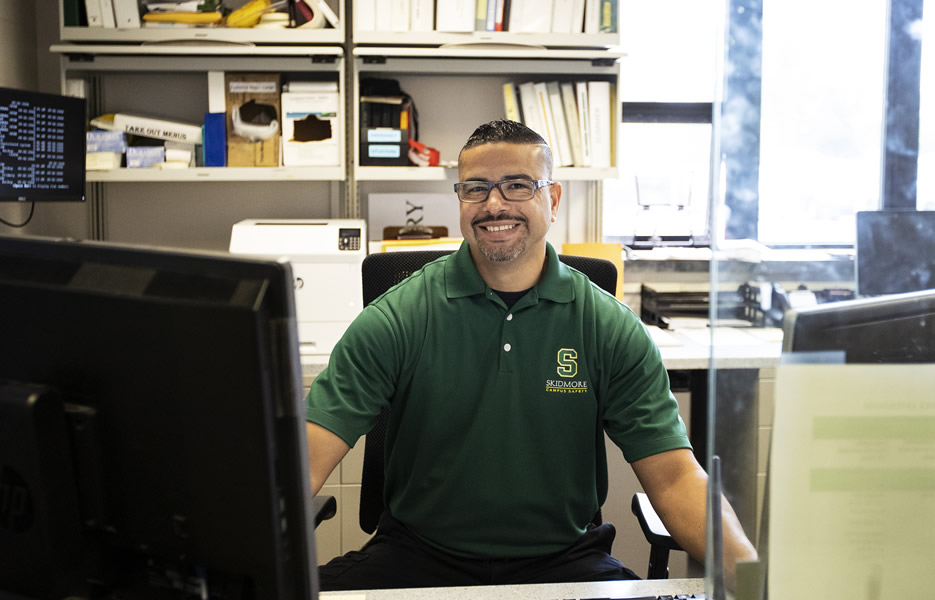 Jose Gonzalez has worked for the Department of Campus Safety Department as a dispatcher and patrol officer since 2010.
Gonzalez, who is originally from Brooklyn, said he was drawn to the diversity and vibrancy of the Skidmore community.
"I have remained at Skidmore because there's always something new, from events and incoming students to the changes occurring on campus, which show me there's more to come!" he said. "I have the privilege of working with retired officers from all different backgrounds with the main goal being to keep the students, staff and campus safe."
He especially appreciates all the events on campus, including talented musicians, hard-playing athletes, dance groups and art exhibitions.
"There's a lot to like! It makes it hard to choose just one!" he said.
When he's not dispatching calls or making rounds, Gonzalez enjoys spending time with — and helping out — family and friends. He also likes to go to the beach and play handball.