Skidmore Spotlight: Rory Cook
December 6, 2018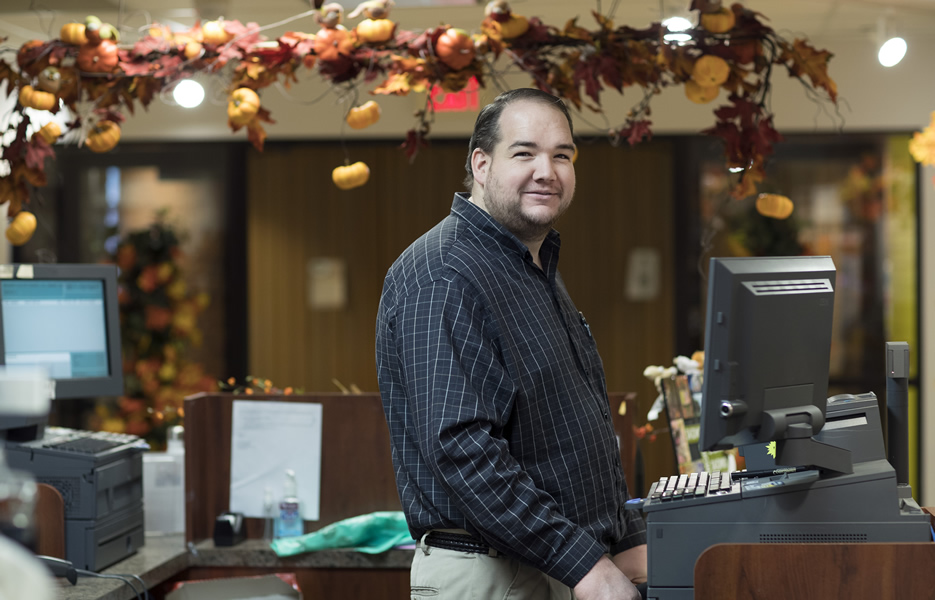 Rory Cook works as a cashier at the Skidmore Shop, where he greets customers, stocks shelves, updates displays and helps customers with their purchases.
Cook, who has been at the Skidmore Shop since September, first came to Skidmore College in 2010. He previously worked in Facilities Services and also helped out in the Dining Hall. He said he enjoys interacting with customers.
"I like the people. I like the students. I like being social," he said. "I say 'hi' to everyone."
At Skidmore, he has enjoyed the Tang Teaching Museum's Upbeat on the Roof concert series, theme dinners at the Dining Hall and the opportunity to take a course.
When he's not on campus, he spends time with family and his three dogs.