Skidmore Spotlight: Pat Choukeir
December 13, 2018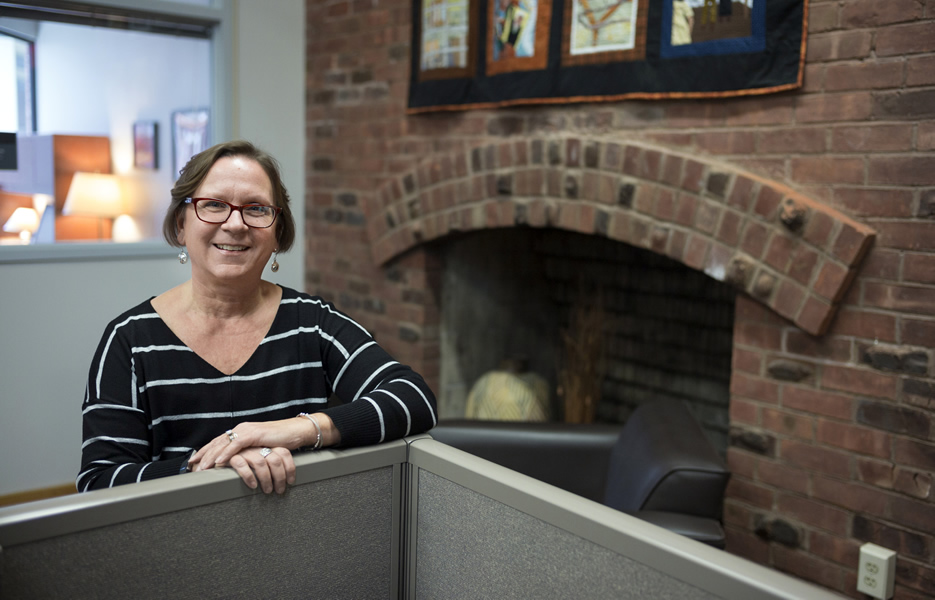 Pat Choukeir is senior project coordinator for the associate dean of the faculty for student academic affairs. She administers credit-bearing internships, student opportunity funding and the Honors Convocation.
Choukeir joined Skidmore as senior administrative assistant to the dean of the faculty in August 2005. She assumed her current role in 2007 and said she especially enjoys working with students.
"They wow me all the time! I love when a student approaches me with an amazing internship, and then I get to be a part of assisting them through the process of securing college credit for that internship," she said. "As for Student Opportunity Funding, these kids are so creative. I love to read their project funding requests and also see the opportunities when they are invited to present research at conferences."
She said the Honors Convocations, which she organizes, is her favorite campus event each year.
"Again, all I can say is 'wow' about Skidmore students. To listen to what they have done while at Skidmore and to listen to what they will be doing when they leave Skidmore — just amazing!"
When she's not on campus, she enjoys spending time with family, walking and preparing Middle Eastern cuisine.