Skidmore Spotlight: Tammy Ost
December 20, 2018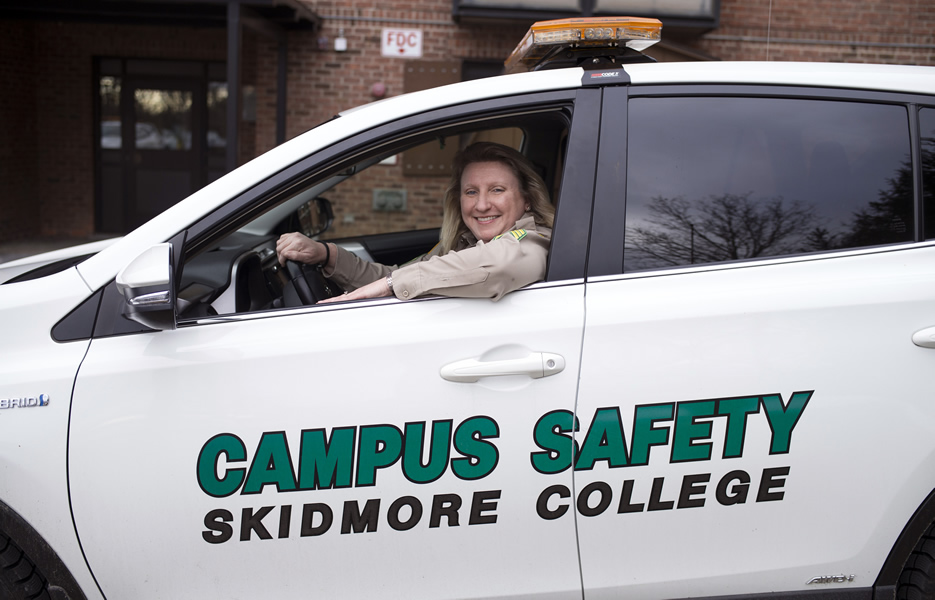 Tammy Ost joined the Department of Campus Safety 15 years ago as an officer and now serves as sergeant for the afternoon shift.
Ost said that she strives to maintain safety on campus by building trust with members of the College community.
"I enjoy working with all the students and staff. They are all so interesting with their various backgrounds," she said.
For Ost, the highlight of the academic year is Commencement at the Saratoga Performing Arts Center or SPAC.
"I have led the procession for many years and feel honored to escort the young adults across the stage. They have so much to offer the world," she said.
When she's not on campus, she enjoys hosting parties and planning events with friends. She also enjoys kayaking and spending time with her three Yorkshire terriers.