Connections and celebrations
Alumni from classes ending in 4 and 9 gathered the first weekend in June to reminisce, create new Skidmore memories and enjoy all that campus and Saratoga Springs have to offer. Alumni and their guests toured the old and new campuses, the Tang Museum and the North Woods. They admired classmates' artwork at the Alumni Art Exhibition and caught up over golf. Theater and nursing alumni celebrated their unique experiences at special gatherings, and volunteers were recognized for their valuable contributions.
Many stepped back into the classroom for minicolleges hosted by faculty, while others soaked up the sun near Haupt Pond and on Case Green. The College honored a group of outstanding alumni for their service and achievements and paused to pay tribute to those the community has lost. Class gala dinners, followed by dancing and a spectacular fireworks display, topped off a weekend of renewed connections. 
Alumni Awards
Congratulations to the 2019 Alumni Association Award recipients!
On Saturday, June 1, Reunion attendees paraded into the Arthur Zankel Music Center's Helen Filene Ladd Concert Hall to recognize and celebrate this year's Alumni Association award recipients as well as numerous record-breaking class fundraising results.
Merilee Mapes Perkins '76, chair of Reunions, welcomed alumni and guests and spoke of how Reunion, "offers the opportunity to relive College experiences, reunite, revisit old memories and see changes to campus." On behalf of Sybil Waterman Haley, president of the Alumni Association, who was unable to attend, Perkins extended the Association's thanks for everyone's collective efforts and playfully conveyed Haley's request that all attendees enjoy "a wicked good time."
President Philip A. Glotzbach presided over the ceremony and presented an update on the College. He announced a strong year in admissions with an accomplished and diverse incoming class. He also noted important faculty and athletic achievements. The president announced that Creating Our Future: The Campaign for Skidmore  has raised $186 million of its $200 million goal. He spoke of significant progress for the Center for Integrated Sciences, noting that all phases of the project will be complete by 2024 and create "a hub of excellence" for all students. President Glotzbach thanked alumni and volunteers, saying, "Skidmore's future is in your hands … it thrives with your time, expertise and support."
Eleven alumni, from classes ranging from 1959 to 2009, were recognized for their creative thought, distinguished achievement and outstanding service. In addition, Irving Harris, trustee emeritus, was named an honorary alumna. Melissa Milstein Jacobsen '81, P'10, chair of the Alumni Awards Committee, thanked recipients for their unwavering service, pursuit of excellence, and contributions to the Skidmore community and the world.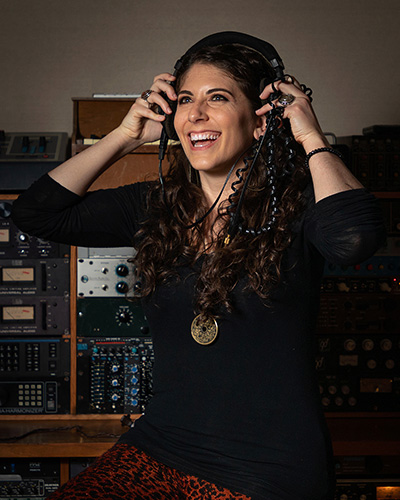 Jocelyn R. Arem '04, M.A.
The Creative Thought Matters Award of Distinction
The Creative Thought Matters Award of Distinction was bestowed upon Jocelyn Arem, a noted multimedia producer, archival storyteller and Grammy nominee. She reflected on the meaning of creativity, saying "to me, creative thought is really balancing structure and freedom." She also reminded the audience that "alumni are Skidmore's living archive."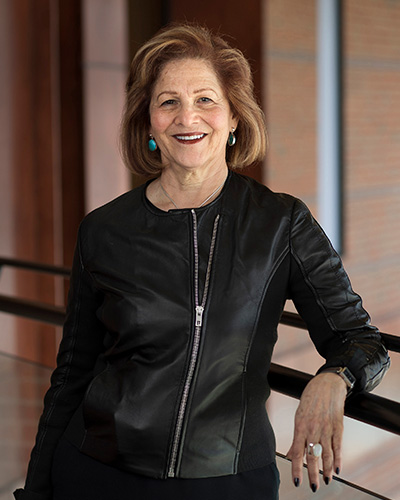 Maxine Isaacs '69, Ph.D., Trustee
Distinguished Achievement Award
Trustee Maxine Isaacs received the Distinguished Achievement Award for her exceptional professional work and service in politics, the arts and teaching. She expressed her gratitude saying, "I am who I am today because of Skidmore." Noting that the College has changed over time, Isaacs praised Skidmore for its commitment to "creative arts and interdisciplinary study." 
Beverly Sanders Payne '59
Jacqueline M. Jung '61 Lifetime Service
Award
Bev Payne, an alumna who embodies the phrase "lifetime of service" received the Jacqueline M. Jung '61 Lifetime Service Award for nearly 50 years of volunteerism. Payne spoke directly to alumni exclaiming, "Your passion is palpable!" After recognizing classmate and fellow award recipient Janet Lucas Whitman, Payne remarked she was "tremendously honored."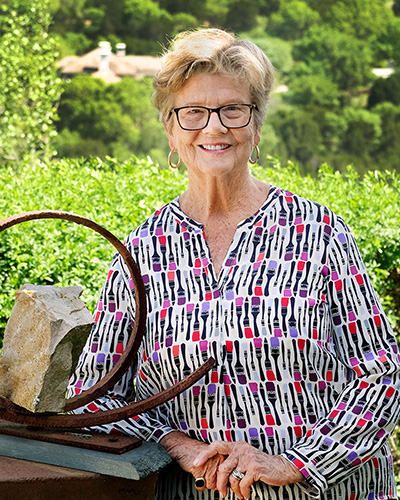 Janet Lucas Whitman '59, P'87, Trustee Emerita
Jacqueline M. Jung '61 Lifetime Service
Award
A compassionate leader, Janet Lucas Whitman graciously accepted the Jacqueline M. Jung '61 Lifetime Service Award, thanking Skidmore for giving her, "the courage and desire to volunteer and the tools to succeed." She remembered Jacki Jung as "the best cheerleader Skidmore ever had" and encouraged volunteers to "keep at it" with the same spirit.
Barbara Herbert von der Groeben '69, M.S.
50th Reunion Outstanding Service Award
The 50th Reunion Outstanding Service Award went to ardent advocate and proud nursing alum, Barbara Herbert von der Groeben. Barbie spoke of the "amazing" rewards of service and reflected that "the greatest gifts" of her Skidmore volunteerism have been "the opportunities to nourish valued friendships."
Molly Brister Haley '64, P'93
Outstanding Service Award
Molly Brister Haley was honored with the Outstanding Service Award. A passionate advocate of the arts and a champion for female entrepreneurs, Haley helped establish the Entrepreneurial Artist Initiative at Skidmore. More than 300 students have participated. Unable to attend the ceremony, she was honored at the volunteer luncheon.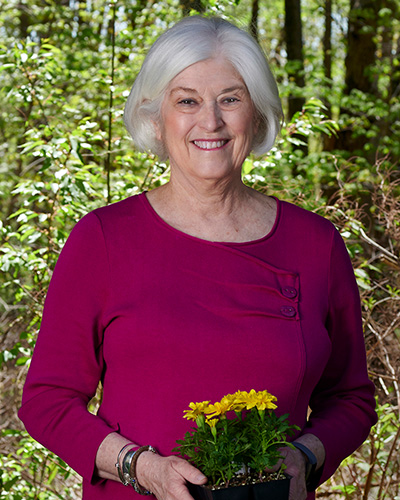 Diana Clark Crookes '69
Outstanding Service Award
Always ready to roll up her sleeves in the Alumni Memorial Garden or wherever the need arises, Diana Clark Crookes received the Outstanding Service Award. She reflected on her involvement, calling the opportunity to collaborate with others "a pleasure." Ever the ardent advocate, she told the audience that she saw a room full of potential volunteers in front of her!
John S. Beckman '94
Outstanding Service Award
Longtime "go-to" Chicago volunteer John Beckman was recognized with the Outstanding Service Award for the ongoing expertise and enthusiasm he has brought to numerous volunteer roles. Beckman called Skidmore "home" and said that connection was his core motivation for giving back. He implored: "Who wouldn't want their home to get better?"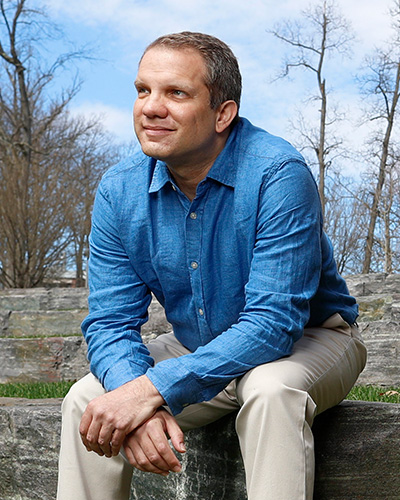 Adam D. Wald '94
Outstanding Service Award
Adam Wald thanked fellow staff, his mother and sister, and his 25th Reunion classmates as he accepted his Outstanding Service Award. Wald spoke of the interesting and generous people he has met as a volunteer, including students, who are a great source of inspiration. Committed as ever, he "looks forward to the next 25 years with just as much enthusiasm."
Thomas C. Wilmot '99, Trustee
Outstanding Service Award
Trustee, Campaign Executive Committee co-Chair and accomplished volunteer Tom Wilmot was honored with the Outstanding Service Award. He remarked how the "opportunities, growth and learning" that happened at Skidmore stayed with him. He called upon others to "feel proud and take ownership" and encouraged them to always remember what Skidmore means to them.
Stephen P. Giacolone '09, MBA
The David H. Porter Award for Young Alumni Service
Stephen Giacolone accepted this year's David H. Porter Award for Young Alumni Service. An accomplished professional and thoughtful volunteer, Giacolone remarked, "When I think about Skidmore, I think about opportunity." He shared that he "gives back time and perspective to current students" whenever possible because other alumni helped him early in his career.
Irving Harris LLB, P'76, P'79, Trustee Emeritus
Honorary Alumnus
Trustee Emeritus Irving Harris was named an honorary alumnus for his volunteerism and philanthropy. Harris guided the College through incredible growth and change during his board service. His daughter, Lisa Harris Hollister '79, accepted the award on his behalf. She told attendees that while her father served on many boards, "Skidmore was the one that made him proudest."
Read more about the alumni award recipients here
Watch the Ceremony
The Awards Ceremony was filmed for those unable to attend the program and those who wish to share the special event with family, friends or classmates.
Reunion Class Giving
There was much to celebrate this year, including 23 new class records and six new Reunion records. Reunion giving totaled $9,185,339, thanks to 1,576 alumni from Reunion classes spanning 1944 to 2014. This outstanding display of generosity was made possible with the support of the Skidmore community and the efforts of nearly 200 fundraising and Reunion volunteers.
Members of the Class of 1944 celebrated their 75th Reunion with a gift of $1,775. The Class of 1949 marked 70 years with a gift of $304,234 and set a new Reunion record for Presidents Society donors (six).
The alumnae of 1954 showed their support with an impressive 57% participation rate and a gift of $127,132. The Class of 1959 demonstrated leadership with a new Reunion record of 18 Presidents Society gifts. The class contributed a combined $1,729,226, which was met with cheers and applause.
The Class of 1964 also eclipsed the $1 million mark, contributing a remarkable $1,599,925 and 24 Presidents Society gifts, both Reunion records.
Inspired by their milestone 50th Reunion, the Class of 1969 broke class records for Presidents Society donors (28) and Skidmore Fund giving ($150,310). The crowd stood in ovation when it was announced that their overall gift to the College — a class record — totaled $3,695,839. The successful effort was led by Carol Bogardus and Adele Finger, fund co-chairs, along with Anne Schroeder Hilmer, Presidents Society chair, and Judy Allen Wilson, gift planning chair. 
Our gifts support the outstanding advancements on campus and ensure continued positive momentum for Skidmore College.

Jane Feinberg Karlin '72

Skidmore's National Presidents Society chair and a member of the Alumni Association Board of Directors

The Classes of 1974, 1979, 1984 and 1989 all set impressive new class records for both Skidmore Fund giving and overall giving. The Class of 1974 gave $617,258. Grads from the Class of 1979 gifted $103,901; alumni from 1984 raised $61,694; and members of the Class of 1989 contributed $288,923 and set a class record for Presidents Society donors (15).
The Class of 1994, celebrating their 25th Reunion, set new class records for Skidmore Fund giving ($70,525) and overall giving with a total gift of $117,442.
The Class of 1999 marked their 20th Reunion with a class record for Skidmore Fund giving ($123,825) and set a new Reunion record with a total of $396,460.
The Class of 2004, honoring their 15th Reunion set a new Reunion record for Skidmore Fund giving ($112,855) and a class record for overall giving ($118,525).
Young alumni also made a major impact, setting Skidmore Fund and overall giving records. The Class of 2009, celebrating its 10th Reunion, contributed a record $17,929. Just five years after graduation, the Class of 2014 demonstrated impressive participation: 37% of classmates made a gift, raising $5,076 and showing that every gift matters.
All Reunion class gifts support Creating Our Future: The Campaign for Skidmore, including scholarships, collaborative faculty-student research, student life, exhibitions and programming at the Frances Young Tang '61 Teaching Museum and Art Gallery, student-athletes and other important initiatives.
Photo Gallery
#Skid4Life