Alumni Association Board of Directors Award Recipients
We are thrilled to be able to honor our 2020 and 2021 Alumni Association Award Winners virtually and look forward to recognizing them in person next year during our special Reunion Weekend - June 10-12, 2022.
Reunion 2020 Awards Recipients
Zaria L. Forman '05
The Creative Thought Matters Award of Distinction
Using her fingers and palms to render marks in soft pastels on paper, Zaria Forman creates large-scale images of glistening icebergs, turbulent arctic waters, and crashing tropical waves so stunningly realistic that they are easily mistaken for photographs. Her goal is to foster a deep connection with the viewer that inspires people to appreciate and protect these environments. Traveling to far-flung corners of the globe, Zaria takes photos and creates sketches, working from these and her memory in her Brooklyn studio. She did a TEDTalk in 2015, and recently flew with NASA's operation IceBridge over Antarctica and the Arctic. A number of years ago, she led an Arctic art expedition up the northwest coast of Greenland that retraced the 1869 journey of the American painter William Bradford and served as artist-in-residence aboard the National Geographic Explorer in Antarctica. Zaria's singular synthesis of art, science and advocacy has captivated the media, research scientists and creatives across a range of disciplines. Among them, the creators of the Netflix series the "House of Cards," who based the show's set design on her drawings.
Andrew T. Rubin '90
Distinguished Achievement Award
As senior vice president of clinical and hospital affairs/ambulatory care at NYU Langone Health, Andrew Rubin manages its ambulatory network, which employs over 3,300 physicians and operates on a budget of more than $2 billion. An expert in the business of health care, Andrew has a deep knowledge of the challenges facing both practitioners and patients, particularly as changes to health insurance and the practice of medicine continue to evolve. As a public service, he offers free, nonpartisan advice for consumers trying to navigate the complexities of the U.S. health care system on his twitter feed @rubinhealth and on HealthCare Connect, a weekly radio show on SiriusXM. He has been a frequent featured guest on CNN, NBC News, Fox News and ABC News and a number of syndicated programs. Previously the youngest dean at the NYU School of Medicine, Andrew has returned to campus as a presenter in business strategy classes. He's been instrumental in the hiring of 20 Skidmore graduates at Langone and currently has 12 alumni on his corporate team.
Rosemary E. Bourne '60
Jacqueline M. Jung '61 Lifetime Service Award
Rosemary Bourne was never one to sit on the sidelines, especially when it comes to her alma mater. A retired portfolio manager and the former mayor of Oyster Bay Cove, Long Island, she has been a stalwart Skidmore volunteer for over 40 years. Her wide ranging roster of roles includes everything from two-term reunion chair to her 16-year tenure on the Skidmore's Board of Trustees. A key member of BOT committees including Budget & Finance, Infrastructure and Investment Policy, Rosemary's wise counsel helped guide Skidmore through one of the most dynamic periods of growth in its history. Today, this devoted alumna celebrates her 60th Reunion as gift planning chair and reunion fund chair.
Jean "Hadley" Sillick Robertson '60
Jacqueline M. Jung '61 Lifetime Service Award
Hadley Sillick Robertson loved her Skidmore experience. A computer programmer for eight years, a passion for art led the mathematics major to a second successful career designing humorous greeting cards. She's also used her creative talents in over four decades of service as an alumna volunteer. Reconnecting with classmates at her 20th Reunion drew Hadley into the volunteer fold — and she's been there ever since. A former class president, Hadley served multiple terms as Friends of the Presidents chair and fund chair, along with stints as a class agent and reunion volunteer. Most importantly, she has worn each of these volunteer hats in her own unique style. Her whimsical illustrations on class letters, histories and logos capture the spirit of camaraderie that defines the Class of '60.
Pamela Schick Kelsey '70
50th Reunion Outstanding Service Award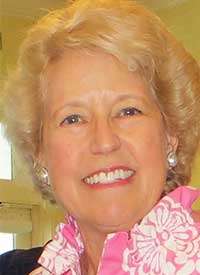 Pam Schick Kelsey and husband John founded The Kelsey Group in 1986. Born at the dawn of the tech boom, the company provided extensive research, regular reports and conferences to clients who needed to understand how new information technologies would impact their media business. When the company was acquired by financial research firm BIA in 2008, Pam stepped out of the corporate world to spend more time with her family (which includes five Skidmore graduates) and returned to more active involvement in civic organizations in the Princeton, N.J., area. Happily for her alma mater, Pam has been a devoted Skidmore volunteer since 1984. In addition to class and regional group officer positions, she's served as an alumna trustee and chair of the Friends of the Presidents Committee. Pam's leadership and organizational skills also shone brightly on the Alumni Volunteer Leadership Task Force and the Presidential Inaugural Committee. She celebrates her 50th Reunion as gift planning chair.
Lenore Bethka Wersten '65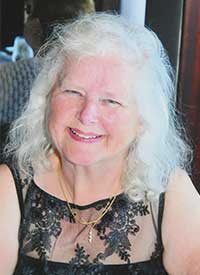 Outstanding Service Award
Lenore Bethka Wersten studied business administration at Skidmore. A newlywed soon after the end of her junior year, she finished her bachelor's degree at Oregon State University. But this Capital District resident's special bond of love and loyalty to Skidmore classmates only grew stronger over the years. As she pursued careers in business, teaching and community service, Lenore remained involved with her alma mater as an alumna volunteer. A four-time reunion co-chair, she has happily served as co-class president with Sue Steele Isbell since 1995. Lenore spent four years keeping classmates connected as class correspondent and is a longtime class agent. This dedicated alumna gives back as a way to express her gratitude for the exceptional friends she gained at Skidmore and an education that helped her thrive professionally and pursue a lifelong passion for great works of art with a trained eye.
Wendy Berman Bloom '70
Outstanding Service Award
American studies major Wendy Berman Bloom capped a distinguished career in library science as director of the Ramsey Public Library in New Jersey. Although she lived and worked in several cities over the years, Wendy has been a stalwart alumna volunteer. Class president for 15 years, she is a longtime Reunion volunteer and served as class historian for her 25th Reunion in 2005. Wendy also spent time coordinating activities for an alumni regional group and has completed multiple terms as a class agent, a role she reprises today. Her Skidmore legacy family includes her sister, Susan Berman Bell '66, her brother, Morris Berman '76 and a niece, Eliza Berman '13.
Peri L. Snyderman '80
Outstanding Service Award
You might say that Peri Snyderman grew up with Skidmore. An architectural map of the new campus hung on a wall in her childhood home, courtesy of her father's friend, President Val Wilson. Peri's mother, Patricia Kennedy Snyderman '54, is a longtime officer of the Skidmore-NYC alumni group. So it's no surprise that Peri is an exceptionally dedicated Skidmore volunteer. Class correspondent for over 30 years, she's served as Reunion chair and co-chair — and one of 1980's "go-to" social organizers. Other roles include reunion historian, alumni admissions contact and class agent. In addition to her ongoing role as scribe, Peri celebrates her 40th Reunion as class president. She currently works as Manheim Northeast Region Ambassador for Cox Automotive in Newburgh, N.Y. and is an active member of several animal rescue organizations.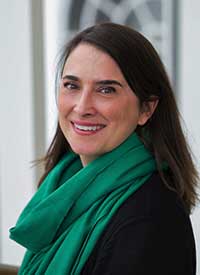 Dana R. Metes '90
Outstanding Service Award
After earning her Juris Doctor from Franklin Pierce Law Center, Dana Metes practiced intellectual property law at two New York City law firms. After eight years, the siren call of New England life drew her back north to Vermont, where she built a second career in higher education. Now a managing director of the Dartmouth College Fund, Dana attributes the ease with which she was able to switch professions to the strong liberal arts foundation she received at Skidmore. She has been giving back to Skidmore ever since, from acting as class correspondent for more than 20 years to serving multiple terms in her other roles; president, Reunion chair and class agent.
Jennifer Cummings Hillery '00
Outstanding Service Award
Community volunteer, writer and attorney Jennifer lives in Reading, Massachusetts, with her husband, Matthew, and their three school-age children. She has held an elected position in town government since 2015. Before that, Jennifer spent four years as assistant district attorney for the Middlesex District Attorney's Office in Massachusetts. The government major earned a Juris Doctor from Northeastern University School of Law in 2004. An active alumna volunteer for more than 15 years, she has served as a class agent, Reunion volunteer and class historian. Jennifer is celebrating her 20th Reunion in a trifecta of roles: fund chair, regional group volunteer and admissions contact. Jennifer is also a member of the Alumni Nominating Committee.
Erik J. Morrison '15
The David H. Porter Award for Young Alumni Service
Business consultant and entrepreneur Erik Morrison believes that community building creates opportunity for everyone. The first-generation college student founded a campus chapter of the American Red Cross in his first year, built a robust membership and boosted blood drive collections. He provided valuable assistance to student clubs, academic departments and the nascent Moore Documentary Studies Collaborative as a student worker and intern. In 2015, Erik joined the Senior Gift Executive Committee, helping to generate a surge in donors and dollars raised for the student scholarship fund. His many contributions to the Skidmore and local communities were recognized with the American Red Cross Exceptional Youth Volunteer Award in 2012 and 2013. He earned the Charles S. & William P. Dake Community Service Award in 2015. This active young alumnus now serves as fund chair, class agent and a career mentor.
Elissa A. Nadworny '10
The Joseph C. Palamountain Award for Young Alumni Achievement
Elissa Nadworny is an award-winning journalist who covers higher education and college access for National Public Radio in Washington. Before joining NPR, Elissa reported from the White House for Bloomberg News. A recipient of the McCormick National Security Journalism Scholarship, she spent four months reporting on U.S. international food aid for USA Today, traveling to Jordan to talk with Syrian refugees about food programs there. She has also written stories for MarketWatch, the Chicago Tribune, the Miami Herald and McClatchy News. A self-declared film studies major, she worked with adviser Tom Lewis, whose encouragement and support helped power her pursuit of a career in journalism.