The Water Resources Initiative (WRI) at Skidmore College brings together students, faculty and community partners in the investigation of our local water issues. Through courses and research, WRI helps us better understand the multiple perspectives that influence how we interact with our water resources on both a local and global scale. The data collected through WRI research collaborations will make valuable contributions to the academic literature on water issues and to our local community discussions.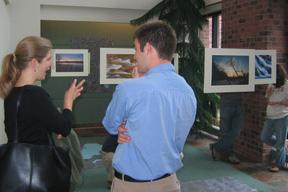 Noteworthy
---
The Water Resources Initiative gratefully acknowledges the following supporters:
W.M. Keck Foundation | The Arthur Vining Davis Foundations | The Rathmann Family Foundation | The Saratoga County Soil and Water Conservation Committee | The Andrew W. Mellon Foundation l Lake Lonely Improvement District | Lance Vetter
Faculty and students in the Water Resources Initiative (WRI) conduct studies in the public interest. The content and views presented in WRI papers are solely those of the authors.