Tickets and Events
BOX OFFICE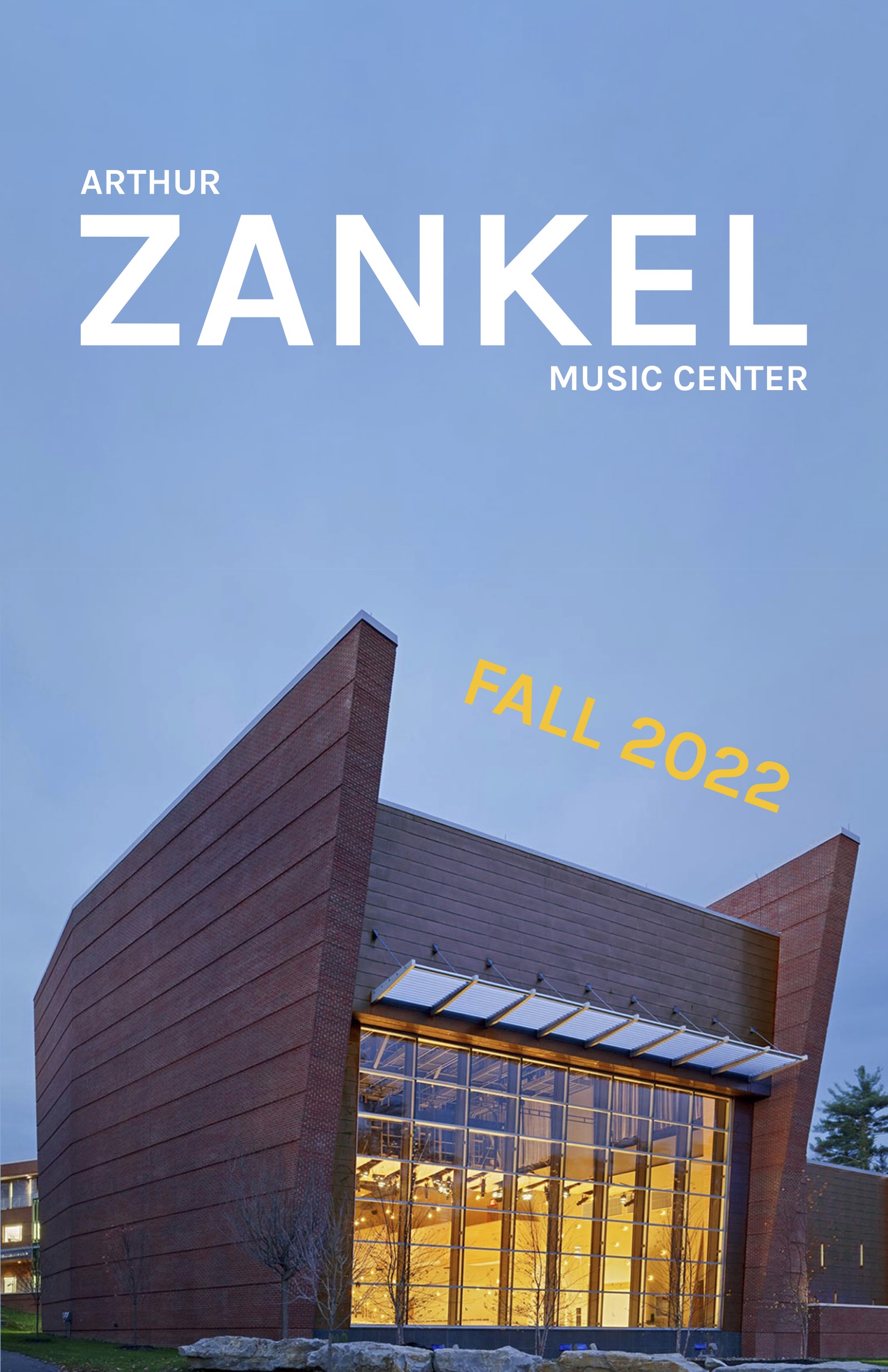 Located in the Zankel Music Center Lobby
Hours: Tuesday-Friday 1-5 p.m.
1-hour prior to performance start
Tickets: BUY TICKETS ONLINE
Payments Accepted
Cash, personal check, credit card (Visa, MasterCard, Discover, and American Express)

Processing fees apply to all Internet and credit card orders.

All sales are final. No refunds, no exchanges.
HOUSE POLICIES
The taking of photographs and/or the use of recording devices during performances is strictly prohibited.

Latecomers will be admitted at the first convenient pause in the performance and will be seated at the discretion of the events manager. A large closed-circuit TV and sound amplification is available in the Zankel lobby for latecomers to view and hear the event.

Food and beverages are not allowed in the concert hall.

Our Assistive Listening System can aid patrons with a hearing loss of up to 75 percent by improving sound quality and volume control. The wireless, lightweight headsets can be used from any seat and are available at the box office.
Zankel Events
---
Zankel Music Center: Coached by Joel Brown and including Class Study of Guitar students of Joel Brown and Brett Grigsby, and the Jazz Guitar students of George Muscatello.This is a live, inperson,…

Zankel Music Center: The Skidmore College Big Band will play music from historical big band libraries from prominent band leaders of the past, such as Count Basie. Coached by Adam Hutcheson.This live,…

Zankel Music Center: Conducted by Glen CorteseFeaturing music by Brahms, Vaughn Williams, and Tchaikovsky This is a live, inperson, indoor performance with general admission seating (first come, first…

Zankel Music Center: Coached by Milt Lee and featuring Skidmore students and members of the broader Saratoga/Skidmore community.The program will include pieces from Leonard Bernstein, John Mackey,…

Zankel Music Center: Coached by Michael Emery, Jameson Platte, and Laura SahinThis is a live, inperson, indoor performance with general admission seating (first come, first served). Free and open to…

Zankel Music Center: Skidmore Chorus and Vocal Chamber Ensemble, led by Skidmore Choral Director Floydd Ricketts, present an evening of seasonal choral classics. MarcAntoine Charpentier's "Messe de…